Prince Charles Smiles & Laughs During Royal Engagement — 1 Day After Son Prince Harry Criticized His Parenting Skills On Podcast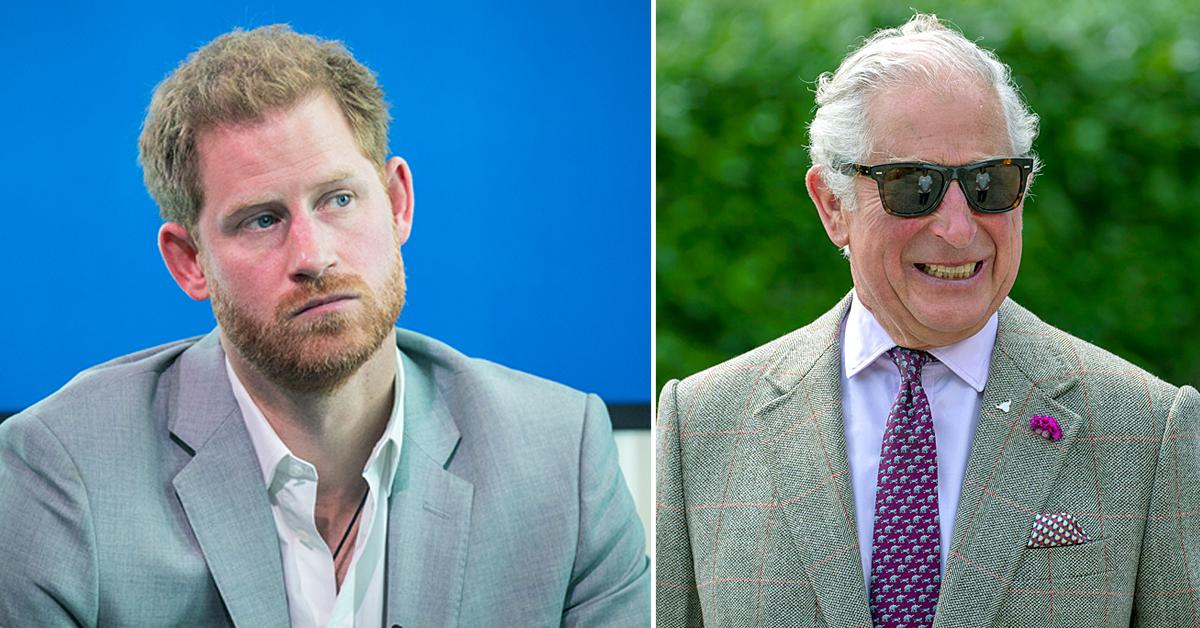 Shaking it off? Prince Charles was spotted at BCB International, which makes survival gear for the Armed Forces, in Cardiff on Friday, May 14 — just one day after his youngest son, Prince Harry, criticized his parenting skills.
Article continues below advertisement
While out and about, the 72-year-old seemed to be in a great mood, laughing and smiling while interacting with workers.
Charles made it clear that he would not be speaking about his son's comments. "The Prince of Wales sidestepped questions about Prince Harry's podcast this week," Matt Wilkinson, a royal correspondent for The Sun, tweeted.
Article continues below advertisement
Managing director Andrew Howell — whose wife, Janey, and daughters Emily, Gabriella and Isabella all work at the company — welcomed the Prince of Wales.
Article continues below advertisement
Charles, whose son Harry left the royal family in 2020, seemed blown away that Howell's three kids were in the family business. "You don't often get all three. Does he pay you?" Charles asked the daughters.
"In hugs and kisses," Gabriella replied.
Article continues below advertisement
One day earlier, Prince Harry appeared on actor Dax Shepard's podcast, where he spoke about his upbringing why it was the best decision for him to move to California, in addition to taking a jab at his father.
"There is no blame, I don't think we should be pointing a finger or blaming anybody. Certainly when it comes to parenting, if I have experienced some sort of pain or suffering because of the pain or suffering perhaps my father or my parents have suffered, I am going to make sure I break that cycle so I don't pass it on," Harry said. "There is a lot of genetic pain and suffering that gets passed on anyway."
Article continues below advertisement
"As parents we should do the most we can to say, 'That happened to me, I am going to make sure that doesn't happen to you.' It's really hard to do, but for me, it comes down to awareness," he said. "I never saw it, I never knew about it, and then suddenly I decided to piece it all together and go, 'OK, this is where [Prince Charles] went to school, this is what happened, I know this bit about his life, I also know that is connected to his parents.' So, that means he is treating me the way he was treated, which means how can I change that for my own kids?"
Article continues below advertisement
Another source noted how "nothing ever appears to be their own fault."