Prince Charles Publicly Praising Prince Harry Shows 'He Does Not Want' The Oprah Winfrey Interview 'To Be The End Of Their Relationship,' Expert Says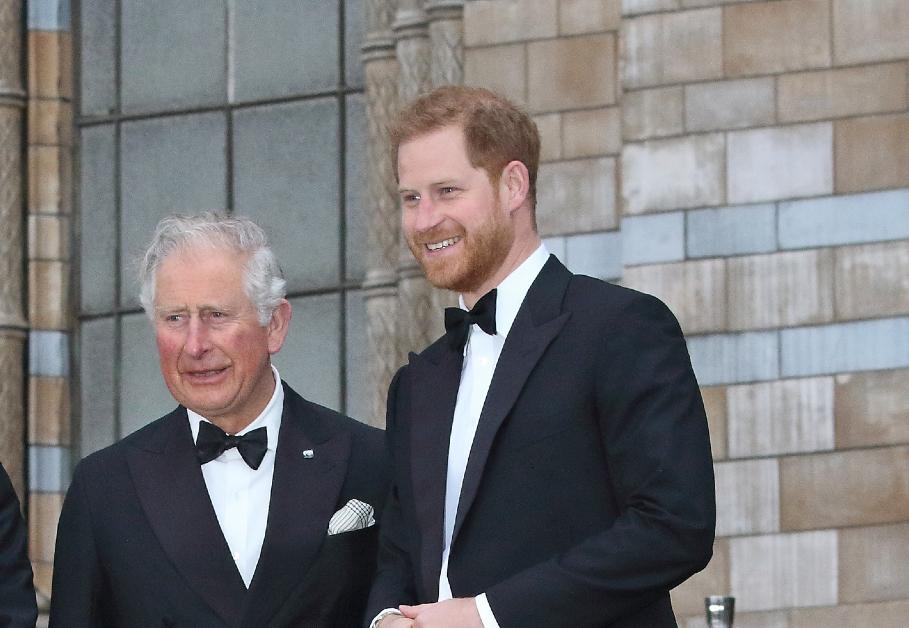 Earlier this week, Prince Charles wrote an essay about climate change and praised his two sons, Prince Harry and Prince William, for their environmental efforts, indicating that perhaps he wants to make things right with his youngest son after not being on the best terms for the last few years.
Article continues below advertisement
"Prince Charles giving Prince Harry credit for his work on climate change shows he does not want Oprah to be the end of their relationship," Jack Royston, royal correspondent for Newsweek, said, referring to Harry and Meghan Markle's famous Oprah Winfrey interview, which aired in March 2021.
Article continues below advertisement
During the sit-down, the 37-year-old claimed that Prince Charles, 73, has not answered his phone calls and said they were not in a great place.
"A lot has happened between them and it must have been very hard for the Prince of Wales to hear some of the things his second son has been saying about him publicly. From 'total neglect' to 'genetic pain' to 'my family literally cut me off financially,' Harry gave his father both barrels in 2021," Royston noted.
Article continues below advertisement
As for what will happen next, it looks like Charles and Harry may be able to mend their relationship — especially before the latter's memoir is released later this year.
Article continues below advertisement
"However, the point when Charles becomes King is nearing," Royston pointed out. "Such clear and public praise for Harry shows he wants to move past the acrimony and look to the future, not the past. The Queen twice recently praised the contributions of different members of the royal family to the fight against climate change without mentioning Harry. Charles, clearly, feels more comfortable ensuring his son gets the credit for the work he has done and is not forgotten, in spite of everything."
Richard Fitzwilliams believes Charles' words could bring the two together again.
"I do think this tribute is very significant because this is one thing that Charles, William and Harry share in common and that is the need to fight climate change," he told The Sun. "Harry's relations with his father have of course been extremely strained. The fact that Charles has done this in Newsweek, which has a large circulation in America, I think it's clearly a form of an olive branch in the hope that there will be a form of reconciliation."