Prince Charles Applauds Prince William & Prince Harry's Environmental Efforts In New Essay: 'I Am Proud That My Sons Have Recognized This Threat'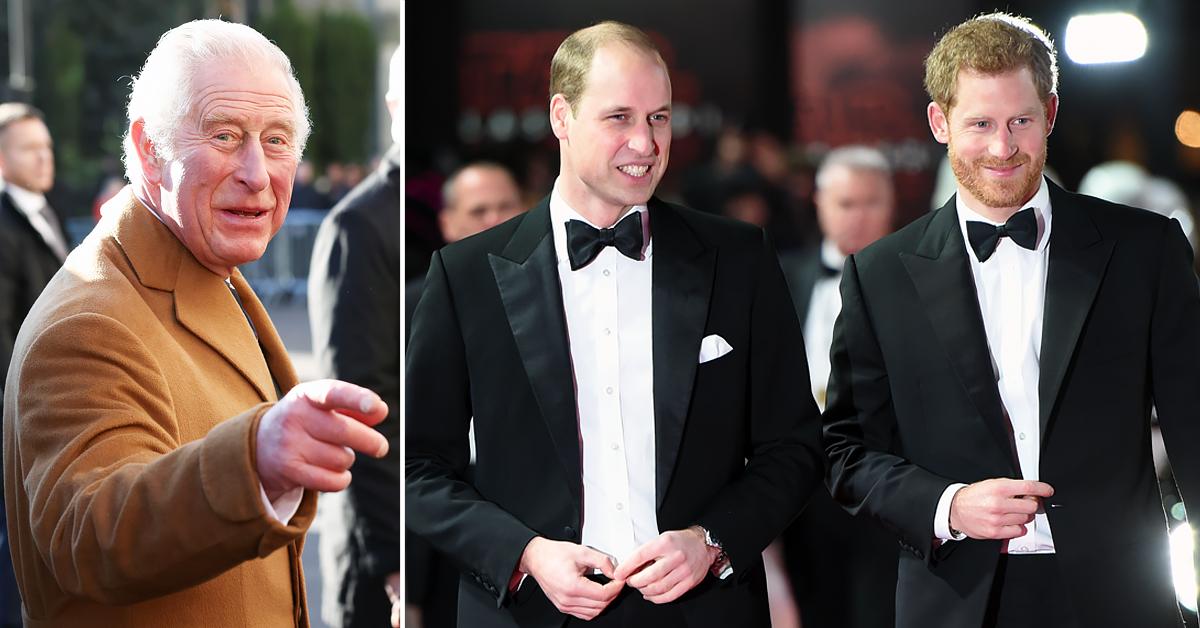 Despite Prince Charles and Prince Harry not being on the best terms, the 73-year-old took some time to praise the California transplant, 37, and Prince William, 39, for their environmental efforts.
Article continues below advertisement
First, Charles wrote about how he has witnessed climate change when visiting other places.
"I have seen at first-hand the impact of false dawns. In November, I traveled to Jordan and, standing at the Baptism site of Jesus, could see the depleting levels of water in what is already one of the most water poor countries in the world," he began. "In Egypt, who will preside over the next C.O.P. meeting, I heard about the devastating impact of climate change on water and agriculture in the Nile Delta, now one of the most vulnerable ecosystems on Earth. Later that month, when I travelled to Barbados, I listened to peoples' fears about the rising sea levels and the resulting threat posed to their country's very existence."
Article continues below advertisement
"The world is on the brink, and we need the mobilizing urgency of a war-like footing if we are to win," he continued. "What is clear is that our actions matter. We know what we need to do. With a growing population creating ever-increasing demand on the planet's finite resources, we must reduce emissions and take action to tackle the carbon already in the atmosphere, including from fossil fuel and coal-fired power stations. If we can put a proper value on carbon, we can make carbon capture solutions more economical."
Article continues below advertisement
"As a father, I am proud that my sons have recognised this threat," the future King said. "Most recently, my elder son, William, launched the prestigious Earthshot Prize to incentivise change and help repair our planet over the next 10 years ... And my younger son, Harry, has passionately highlighted the impact of climate change, especially in relation to Africa, and committed his charity to being net zero."
Article continues below advertisement
Ultimately, Charles wants people to do their part when it comes to taking care of the planet. "The eyes of our children and grandchildren are judging us," he concluded. "As we enter a new year, there is not a moment to lose."
Article continues below advertisement
"I do think this tribute is very significant because this is one thing that Charles, William and Harry share in common and that is the need to fight climate change," he told The Sun. "Harry's relations with his father have of course been extremely strained."
"The fact that Charles has done this in Newsweek, which has a large circulation in America, I think it's clearly a form of an olive branch in the hope that there will be a form of reconciliation," he continued.