Prince Charles 'Loves His Son' & Will Not Reply To Prince Harry's Recent Statement About Scandal: 'It's That Simple,' Insider Says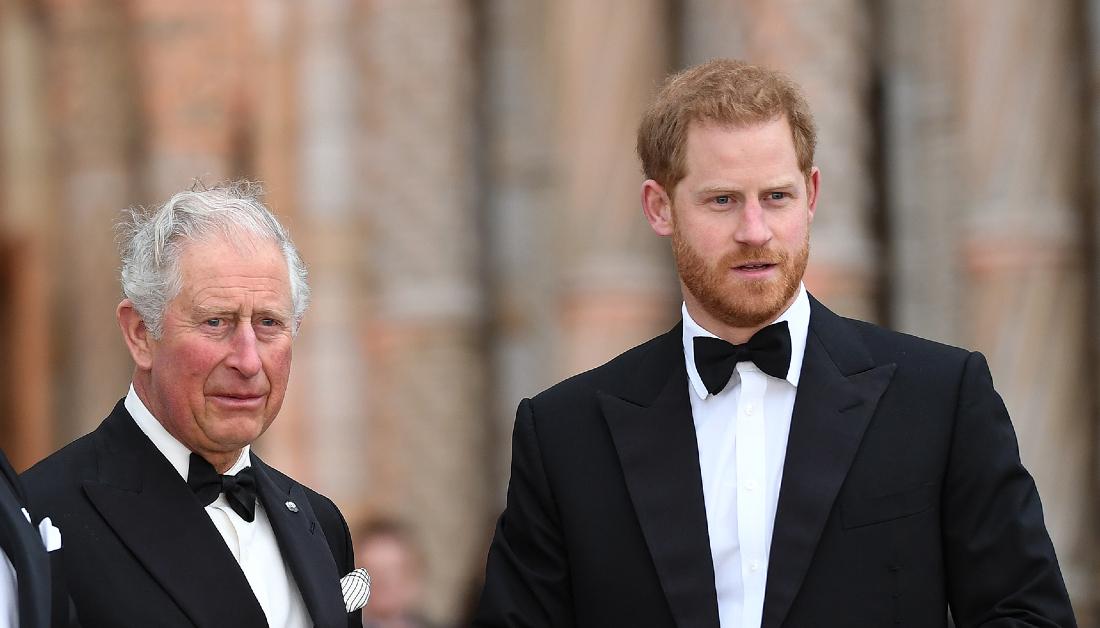 Prince Harry appeared to insult his father, Prince Charles, when he made a statement about his former aide Michael Fawcett's recent scandal — where he allegedly offered British citizenship to Saudi businessman Mahfouz Marei Mubarak bin Mahfouz in exchange for charity donations. However, it seems like Charles is not going to get involved with the drama.
"Charles very much loves his son and he will not be having a pop at Harry in return. It's that simple," a source claimed. "He is not going to join in because loving his son is the thing that matters the most."
Article continues below advertisement
Fawcett resigned last month, and recently, the foundation published a summary of an investigation, which was carried out by Ernst & Young.
"There is evidence that communication and co-ordination took place between the CEO at the time and so-called 'fixers' regarding honorary nominations for a donor between 2014-18," they said.
The Sunday Times then reported that Harry met with Mahfouz in the past and received private donations from him — but he made it clear that is not what occurred.
Article continues below advertisement
"It is disappointing that The Sunday Times, knowing all the facts, has chosen to encourage speculation by being deliberately vague to try to create a falsified link between the Duke of Sussex and the CBE scandal, of which he had no knowledge or involvement," the statement read.
"The Duke and his advisers, as well as his non-profit Sentebale, severed ties with Mr. Mahfouz and his associates in 2015, no longer accepting further donations to Sentebale and discontinuing any plans for a fundraising event amid growing concerns over the motives for his support," the statement continued. "The Duke had one planned meeting with this donor nearly eight years ago, did not introduce him to any members of the royal family, and expressed his concerns about the donor."
Article continues below advertisement
After Harry, 37, made a statement about the ordeal, Charles seemed less than pleased with his youngest son.
"Charles is deeply shocked and disappointed by Harry's latest statement which effectively threw his father under the bus," a friend told The Sun. "There are fears that this episode with Mahfouz could even be a chapter in Harry's autobiography. This attack was more damaging than the swipe at Charles's parenting skills because this was a challenge to the way he conducts his business which is far more damaging to the future king."
The two haven't been on the best of terms — especially after the California transplant spoke openly about their relationship to Oprah Winfrey.
Ever since then, their relationship has been strained. "I don't think it's all roses. It's not like they are sitting down for a heart-to-heart on the phone once a week," an insider said.