Prince Charles Has 'Taken A Consistently Harder Line' With Prince Andrew, Source Claims: He's 'Not Exactly Sympathetic To The Position Of His Brother'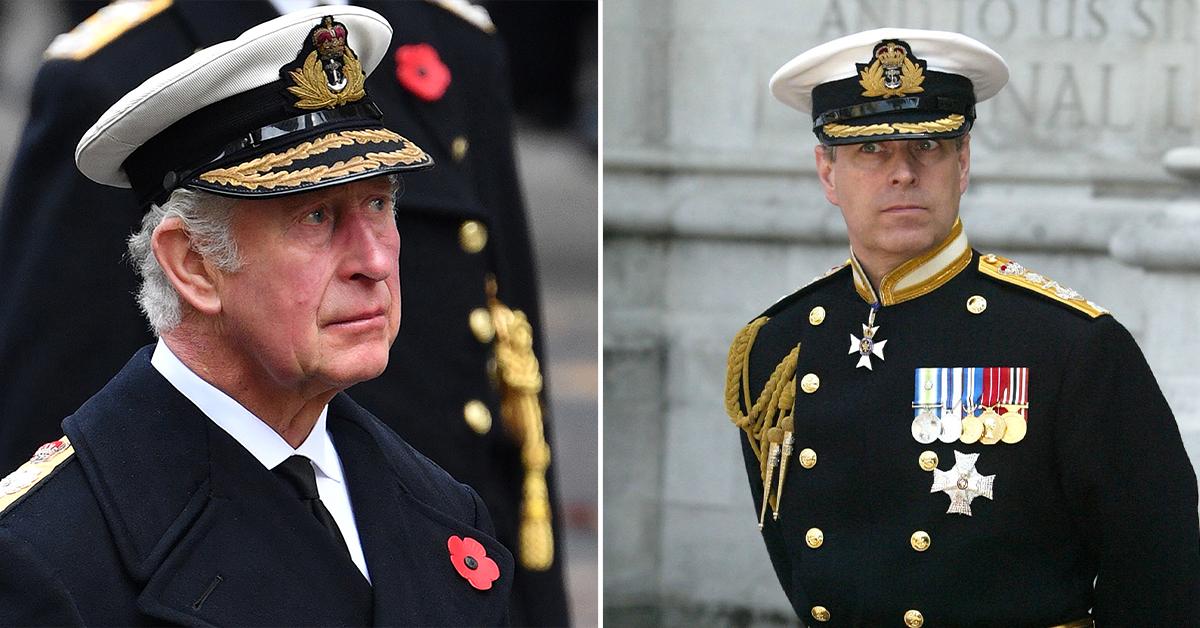 Prince Andrew was dealt two blows this week — first, a U.S. judge dismissed his request to get the case thrown out — Virginia Roberts is suing him for allegedly raping her when she was 17 years old — and then he was stripped of his patronages and HRH title.
Article continues below advertisement
Though Queen Elizabeth made the official announcement, it sounds like Prince Charles was adamant that Andrew suffered the consequences.
"It is Prince Charles who has led what is effectively a royal crisis management team formed to limit the reputational damage caused by Andrew's disastrous association with Jeffrey Epstein," a courtier claimed. "While the Queen has given her views on the matter she is naturally protective and sensitive to Andrew, who is acknowledged to be her favorite son."
"Whereas Charles has taken a consistently harder line with Andrew and is not exactly sympathetic to the position of his brother, who he considers to be up to his neck in a dreadful mess of his own making," they continued.
Article continues below advertisement
Article continues below advertisement
"I think that Prince Charles and Prince William will both be incredibly angry with him," expert Angela Levin claimed. "They've been angry already but the fact that his case has been thrown out means that actually, he can't win in any way really, and certainly not in the public opinion, which is very important to the royals at the moment."
She continued, "Because there's all this dodginess with him and dodginess with Prince Harry and Prince Harry's book, a memoir, will be coming out at the same time, and would no doubt attack the royal family. Because it's all going to be about Diana and his getting millions for it, so there will be attacks there. So there's, it's very, very difficult for them to do their duty I imagine."
Article continues below advertisement
Article continues below advertisement
"Your Royal Highness, can I ask your view on your brother's position, Prince Andrew? How do you view it?" Sky News reporter James Matthews asked.
"He didn't have anything to say, he barely looked up and continued on with his journey," Matthews noted of the Queen's eldest child. "The second question would have been about the Downing Street apology, news of that was breaking as Prince Charles arrived here at the estate."