Prince Charles Ignores Reporter Who Asked About Prince Andrew's 'Position' In The Royal Family, He 'Barely Looked Up'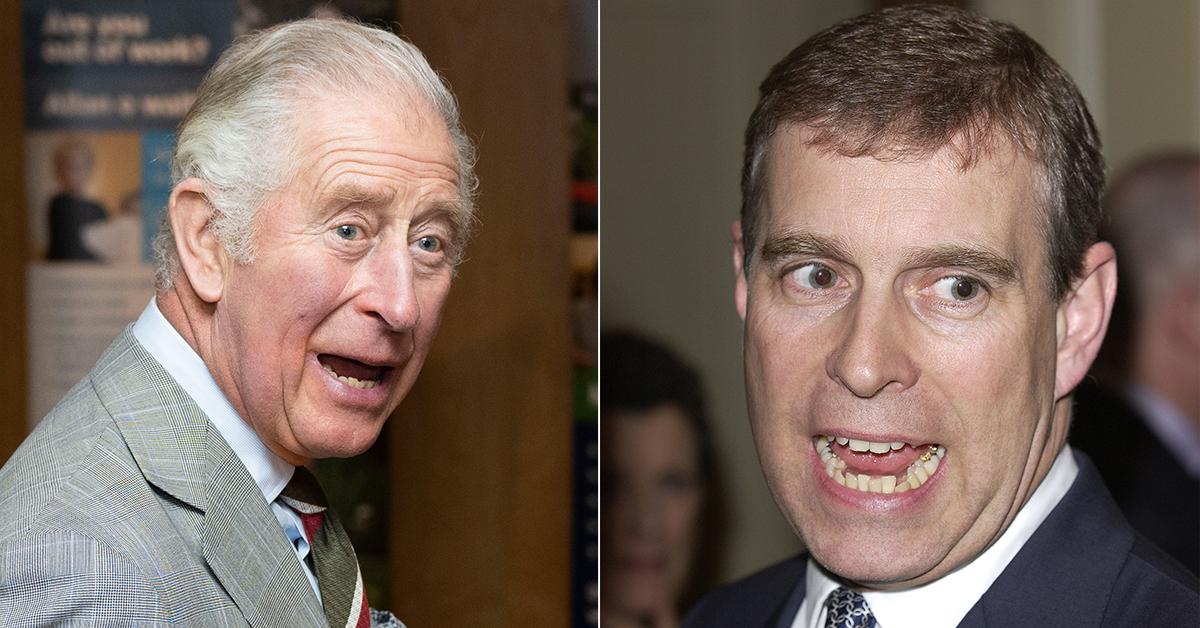 Just one day after Queen Elizabeth revoked Prince Andrew's HRH title after a judge ruled that he would have to face his accuser, Virginia Roberts — who is suing Andrew for allegedly raping her when she was 17 years old — after all, Prince Charles is staying mum about the situation.
Article continues below advertisement
Sky News reporter James Matthews was on the scene with the 73-year-old on January 14 when he asked, "Your Royal Highness, can I ask your view on your brother's position, Prince Andrew? How do you view it?"
However, Charles stayed silent and ignored the inquiry.
Article continues below advertisement
"He didn't have anything to say, he barely looked up and continued on with his journey," Matthews noted of the Queen's eldest child. "The second question would have been about the Downing Street apology, news of that was breaking as Prince Charles arrived here at the estate."
Article continues below advertisement
"With The Queen's approval and agreement, The Duke of York's military affiliations and Royal patronages have been returned to The Queen," Buckingham Palace said in a statement. "The Duke of York will continue not to undertake any public duties and is defending this case as a private citizen."
Article continues below advertisement
Article continues below advertisement
"I think that Prince Charles and Prince William will both be incredibly angry with him," expert Angela Levin claimed. "They've been angry already but the fact that his case has been thrown out means that actually, he can't win in any way really, and certainly not in the public opinion, which is very important to the royals at the moment."
She continued, "Because there's all this dodginess with him and dodginess with Prince Harry and Prince Harry's book, a memoir, will be coming out at the same time, and would no doubt attack the royal family. Because it's all going to be about Diana and his getting millions for it, so there will be attacks there. So there's, it's very, very difficult for them to do their duty I imagine."