Virginia Roberts Is 'Pleased' That Her Case Against Prince Andrew Will Go Forward: 'I'm Glad I Will Have The Chance To Continue To Expose My Truth'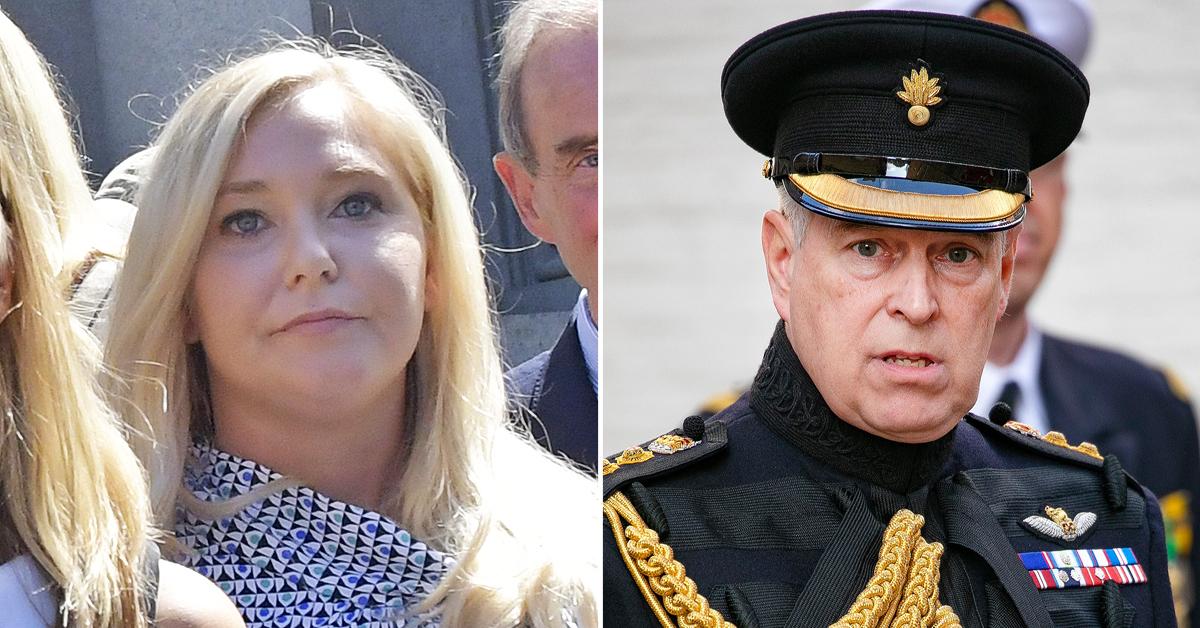 Virginia Roberts, who sued Prince Andrew for allegedly raping her when she was 17 years old, is thrilled that the royal will have to go to court after all.
Article continues below advertisement
"I'm pleased with Judge Kaplan's ruling yesterday that allows my case against Prince Andrew to go forward. I'm glad I will have the chance to continue to expose the truth & I am deeply grateful to my extraordinary legal team," she wrote on Twitter. "Their determination helps me seek justice from those who hurt me and so many others. My goal has always been to show that the rich and powerful are not above the law & must be held accountable."
She concluded, "I do not walk this path alone, but alongside countless other survivors of sexual abuse & trafficking."
Article continues below advertisement
In the documents, which were obtained by The Royal Observer, Roberts claims that the royal "sexually abused Plaintiff in [Jeffrey] Epstein's New York mansion in this District."
"On another occasion, Prince Andrew sexually abused Plaintiff on Epstein's private island in the U.S. Virgin Islands, Little St. James," the documents state. "During each of the aforementioned incidents, Plaintiff was compelled by express or implied threats by Epstein, [Ghislaine] Maxwell, and/or Prince Andrew to engage in sexual acts with Prince Andrew, and feared death or physical injury to herself or another and other repercussions for disobeying Epstein, Maxwell, and Prince Andrew due to their powerful connections, wealth, and authority."
Article continues below advertisement
Article continues below advertisement
On January 13, Queen Elizabeth made a big statement: Andrew would no longer retain his HRH title.
"With The Queen's approval and agreement, The Duke of York's military affiliations and Royal patronages have been returned to The Queen," Buckingham Palace said in a statement. "The Duke of York will continue not to undertake any public duties and is defending this case as a private citizen."
However, it looks like Andrew is not giving up. "Given the robustness with which Judge Kaplan greeted [the] arguments, we are unsurprised by the ruling. However, it was not a judgement on the merits of Ms. Giuffre's allegations. This is a marathon not a sprint, and the duke will continue to defend himself against these claims," a source said.