Prince Charles & Prince William Helped Queen Elizabeth Realize Prince Andrew's HRH Title Needed To Be Stripped: They Were 'Completely Furious,' Source Claims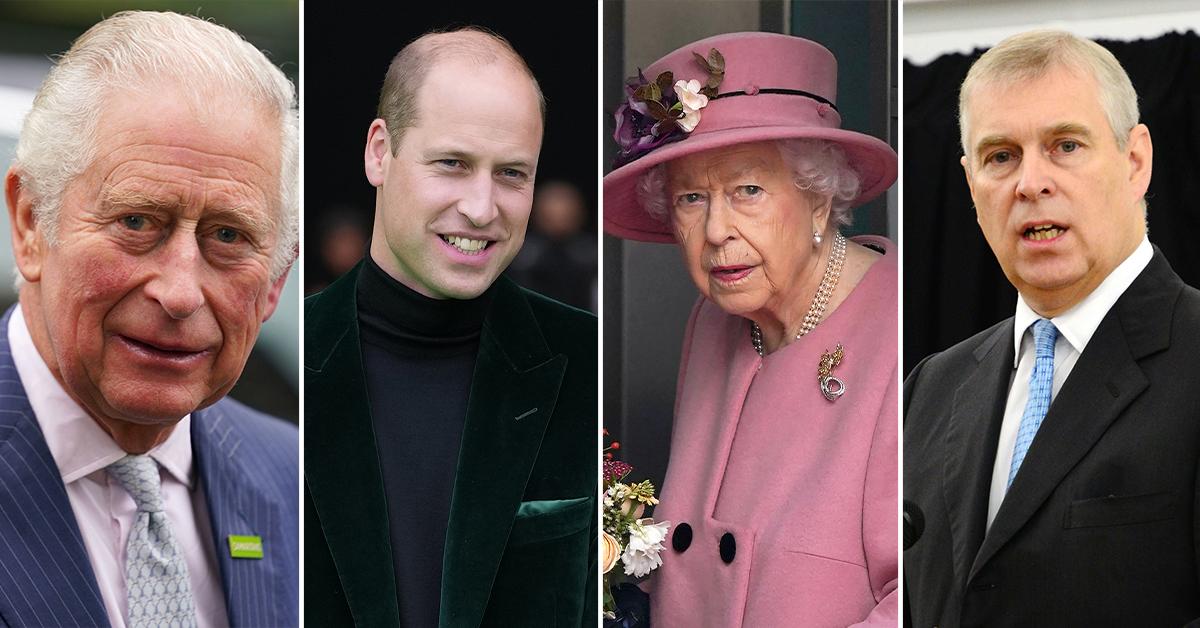 Queen Elizabeth made a big statement when she revoked Prince Andrew's HRH title, and apparently Prince Charles and Prince William were behind the decision.
Article continues below advertisement
According to The Sun, the 39-year-old was a key figure in the meeting, as he apparently helped his grandmother realize that Andrew's position was "grave."
Article continues below advertisement
William and Charles agreed that Andrew must suffer the consequences, and they were "completely furious" after he "crossed a red line," the outlet reported.
In 2021, Virginia Roberts sued Prince Andrew for allegedly raping her when she was 17 years old. The royal tried to get the case thrown out as Roberts currently lives in Australia and not in the U.S., but the judge dismissed the request.
Article continues below advertisement
One day after the verdict was revealed, the Queen came to a decision.
"With The Queen's approval and agreement, The Duke of York's military affiliations and Royal patronages have been returned to The Queen," Buckingham Palace said in a statement. "The Duke of York will continue not to undertake any public duties and is defending this case as a private citizen."
Article continues below advertisement
The matriarch apparently told Andrew to his face that he would no longer hold the titles, whereas when Meghan Markle and Prince Harry stepped down, the tone was very different.
"The difference between the statement that the Queen made about Harry and Meghan and Andrew could not be more telling," a royal source said. "There was nothing from the Queen about her sadness or dismay, nothing emotional at all. It was so cutting."
Going forward, it sounds like Andrew will not give up, as he wants to come out on top. "Given the robustness with which Judge Kaplan greeted [the] arguments, we are unsurprised by the ruling. However, it was not a judgement on the merits of Ms. Giuffre's allegations. This is a marathon not a sprint, and the duke will continue to defend himself against these claims," a source said of what the future holds.