Queen Elizabeth Strips Prince Andrew Of His Military Titles & Patronages 1 Day After Judge Dismissed His Request To Have The Case Thrown Out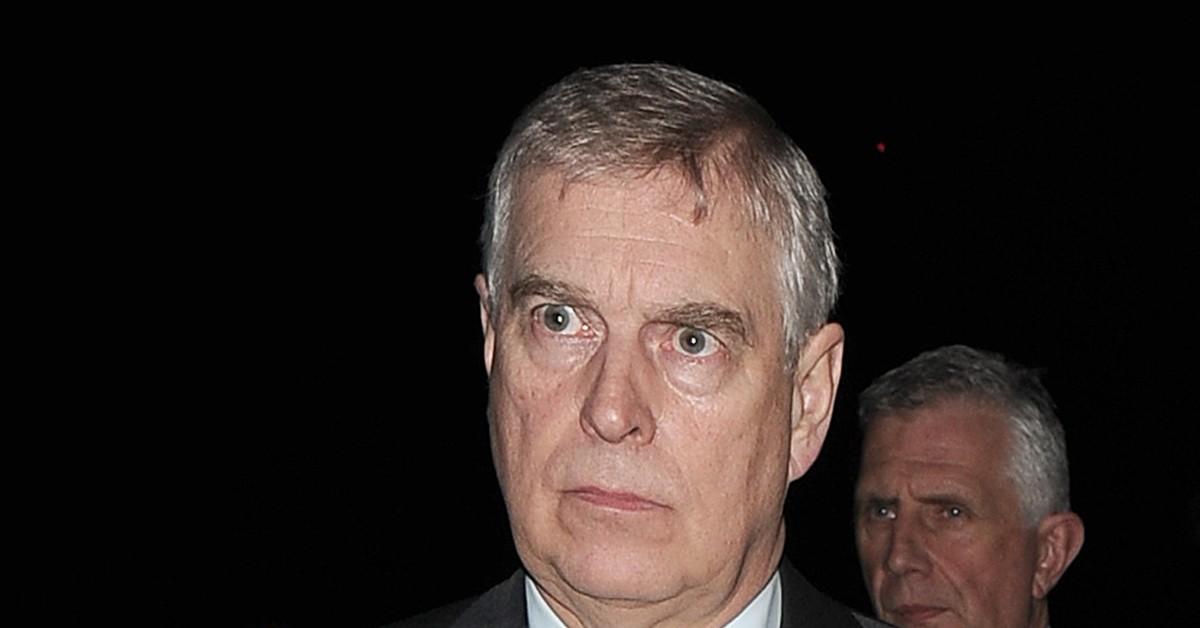 One day after a judge declared that Prince Andrew will have to face his accuser, Virginia Roberts, in court, people are wondering what will happen to the royal's titles going forward — and now we have the answer.
Article continues below advertisement
"With The Queen's approval and agreement, The Duke of York's military affiliations and Royal patronages have been returned to The Queen," Buckingham Palace said in a statement on Thursday, January 13. "The Duke of York will continue not to undertake any public duties and is defending this case as a private citizen."
Additionally, former members of the Royal Navy, RAF and Army were upset that Andrew, who served in the Royal Navy as a helicopter pilot, still kept his titles.
Article continues below advertisement
"We understand that he is your son, but we write to you in your capacity as head of state and as Commander-in-Chief of the Army, Navy and Air Force," they stated in the letter. "These steps could have been taken at any time in the past eleven years. Please do not leave it any longer."
Prior to the monarch's decision, it was unclear what would happen to his titles.
Article continues below advertisement
"How does Andrew get to keep his HRH title when he's embroiled in this mess, [but Prince] Harry and Meghan [Markle] are banned from using theirs just for leaving everyday working life?" a royal source told The New York Post.
"I'm fairly sure that's the exact same question being asked inside the palace," the insider continued. "They just have to do something with today's news [about the lawsuit moving forward] – they can't just sit at their end and ignore it. They can't keep the status quo, they have to do something."
In 2021, Roberts sued Andrew for allegedly raping her when she was 17 years old. However, he has denied any wrongdoing.
Article continues below advertisement
Now, it looks like the royal family is up in arms about the whole ordeal.
Article continues below advertisement
"I think that Prince Charles and Prince William will both be incredibly angry with him," expert Angela Levin claimed. "They've been angry already but the fact that his case has been thrown out means that actually, he can't win in any way really, and certainly not in the public opinion, which is very important to the royals at the moment."
She continued, "Because there's all this dodginess with him and dodginess with Prince Harry and Prince Harry's book, a memoir, will be coming out at the same time, and would no doubt attack the royal family. Because it's all going to be about Diana and his getting millions for it, so there will be attacks there. So there's, it's very, very difficult for them to do their duty I imagine."
Article continues below advertisement
According to media lawyer Mark Stephens, he thinks this is the end of the road for Andrew. "Judge Lewis Kaplan has thrown a reasoned judicial decision like a bomb into the middle and the heart of the royal family and threatens to provoke constitutional crisis as a consequence," he noted. "Essentially, I think he's either going to have to engage in the trial process or he's going to have to settle and that may well be his least worst option. Prince Andrew has nowhere to go."