Prince Charles Is Amused As Boris Johnson Struggles With His Umbrella At The National Memorial Arboretum — Pics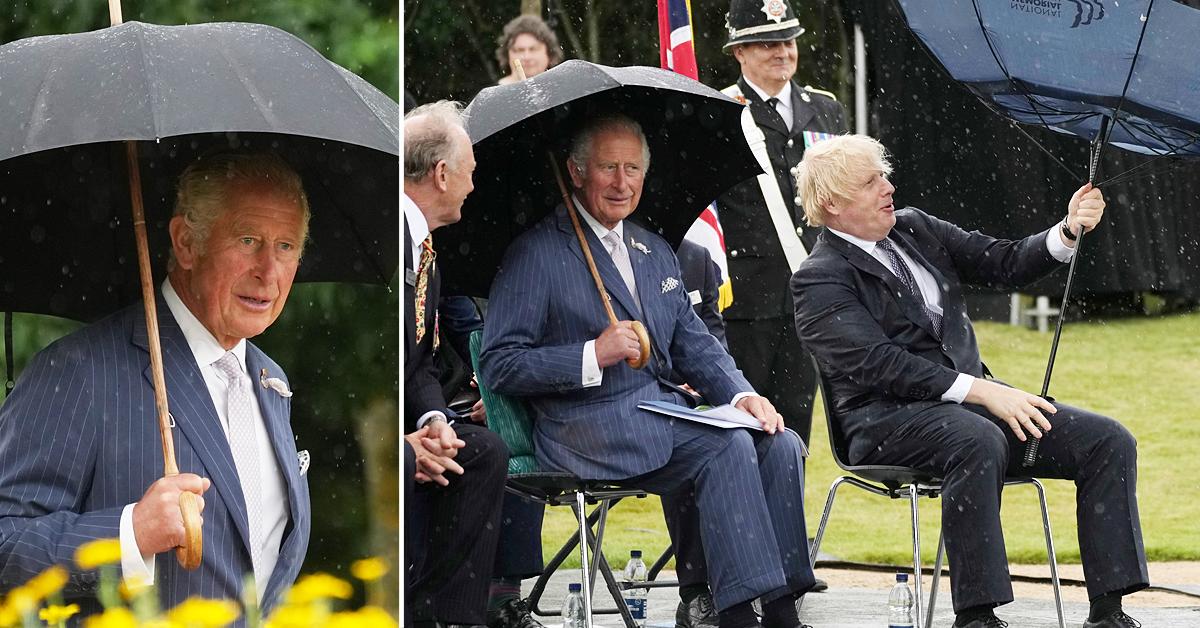 It looks like there's some rain on Boris Johnson's parade! The U.K. Prime Minister and Prince Charles attended The National Memorial Arboretum on July 28 — but the latter couldn't help but laugh when Johnson started struggling with opening his umbrella.
Article continues below advertisement
As Johnson was seated, he wanted to use his umbrella to keep dry, but it turned upside down. Charles then looked over and couldn't stop smiling.
Article continues below advertisement
Scroll through the gallery to see the hilarious photos!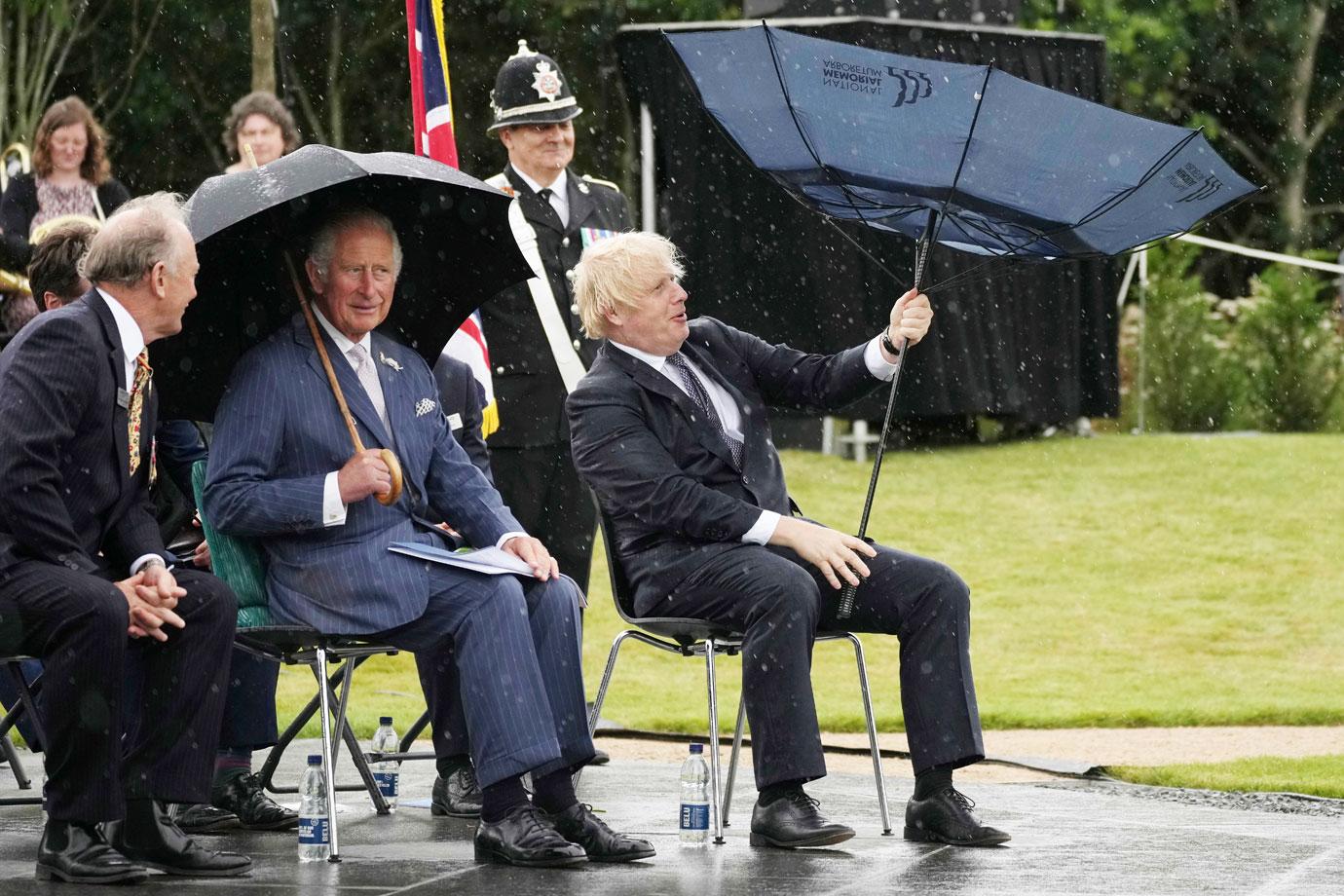 Of course, people loved the laugh out loud moment. One person wrote, "Love this! Even Prince Charles had a giggle. Boris is brilliant," while another added, "Prime Minister? Mr. Bean? Hard to tell #borisjohnson #primeminister #pritipatel #princecharles #umbrella."
A third user added, "All the time next to him Prince Charles, calm as f**k, briskly not moving a muscle."
Article continues below advertisement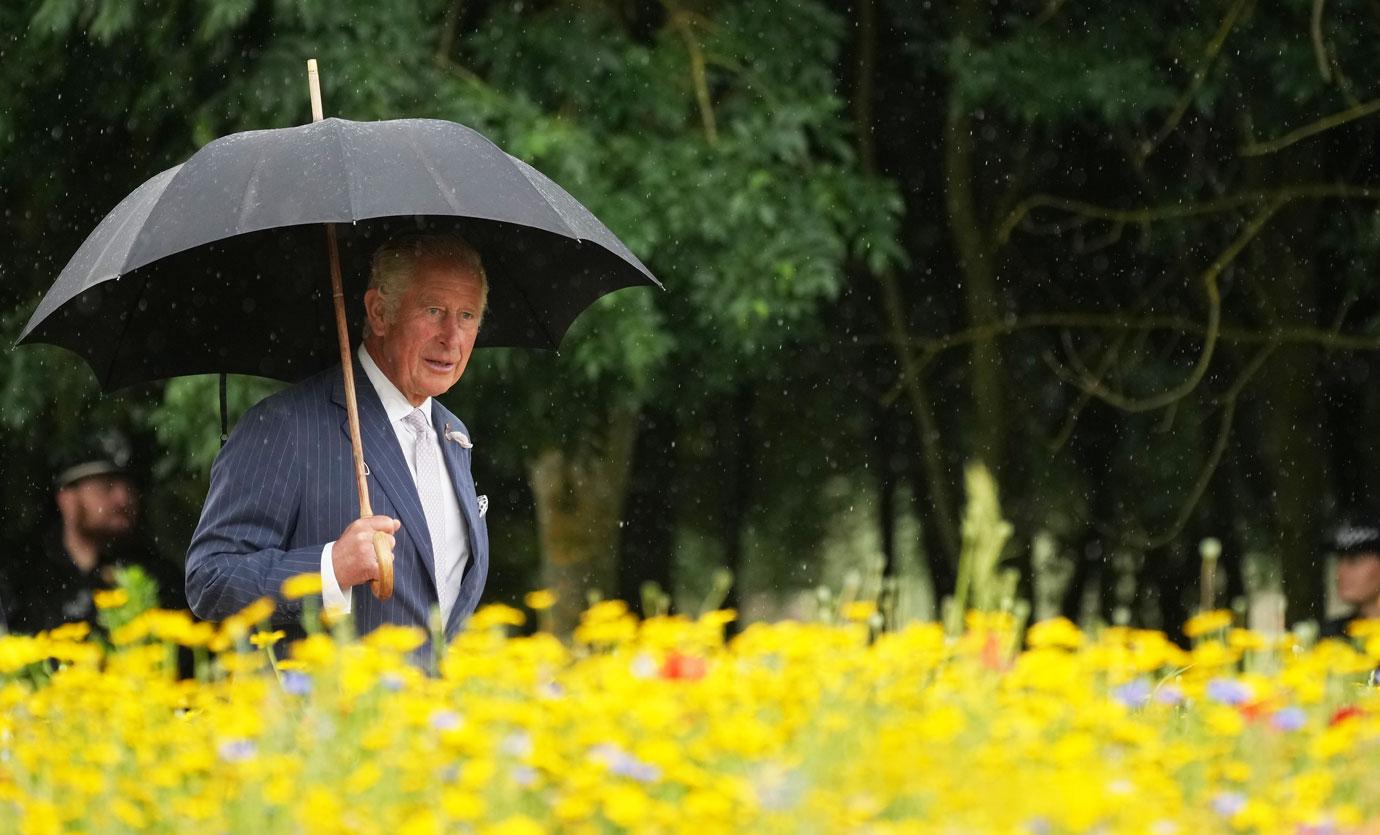 "The Prince of Wales attended the dedication ceremony of the new national UK Police Memorial today," Clarence House captioned some photos on Instagram.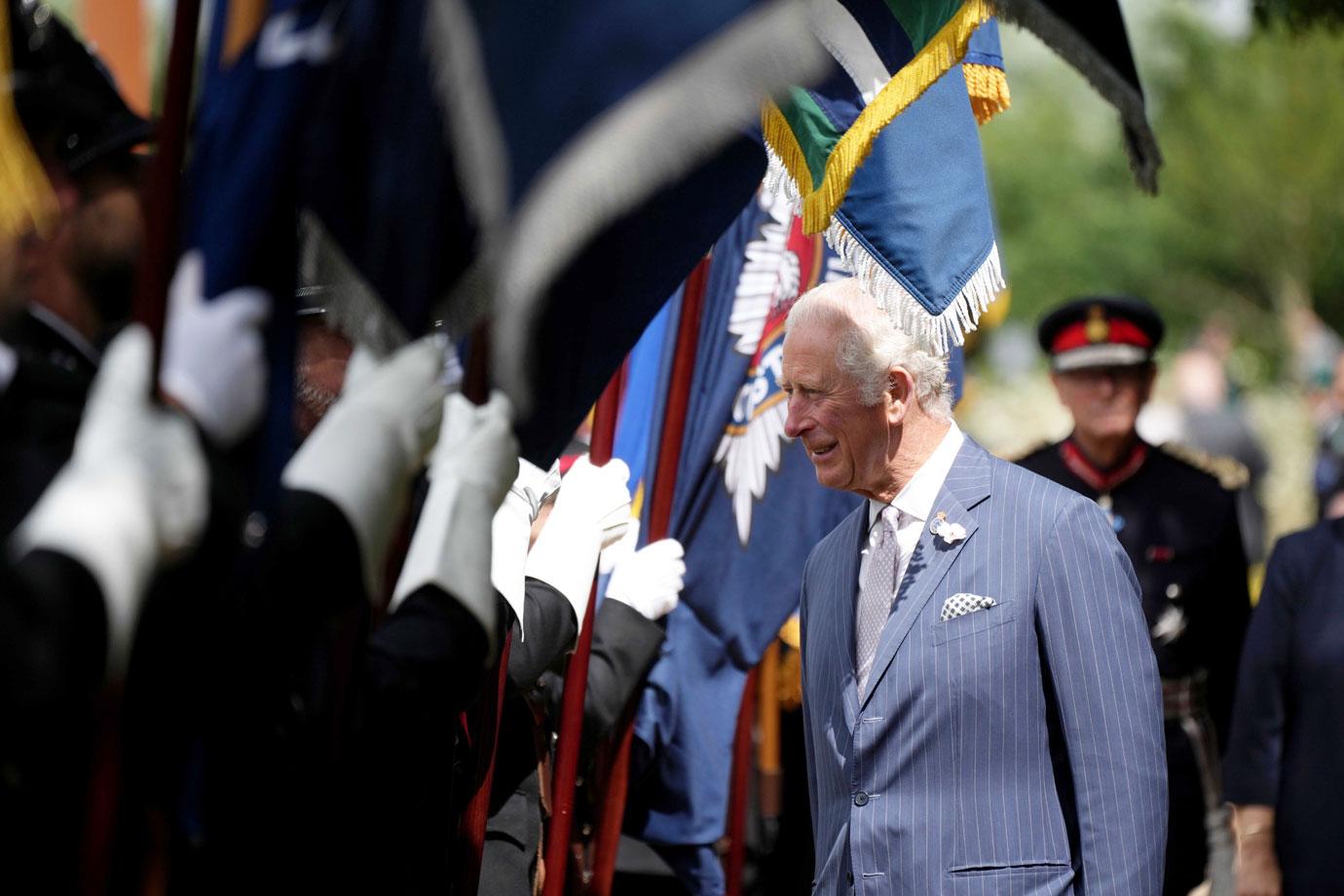 "The memorial at the National Memorial Arboretum in Staffordshire commemorates the courage and sacrifice of members of the UK Police service who have lost their lives while on duty," the message continued.
Article continues below advertisement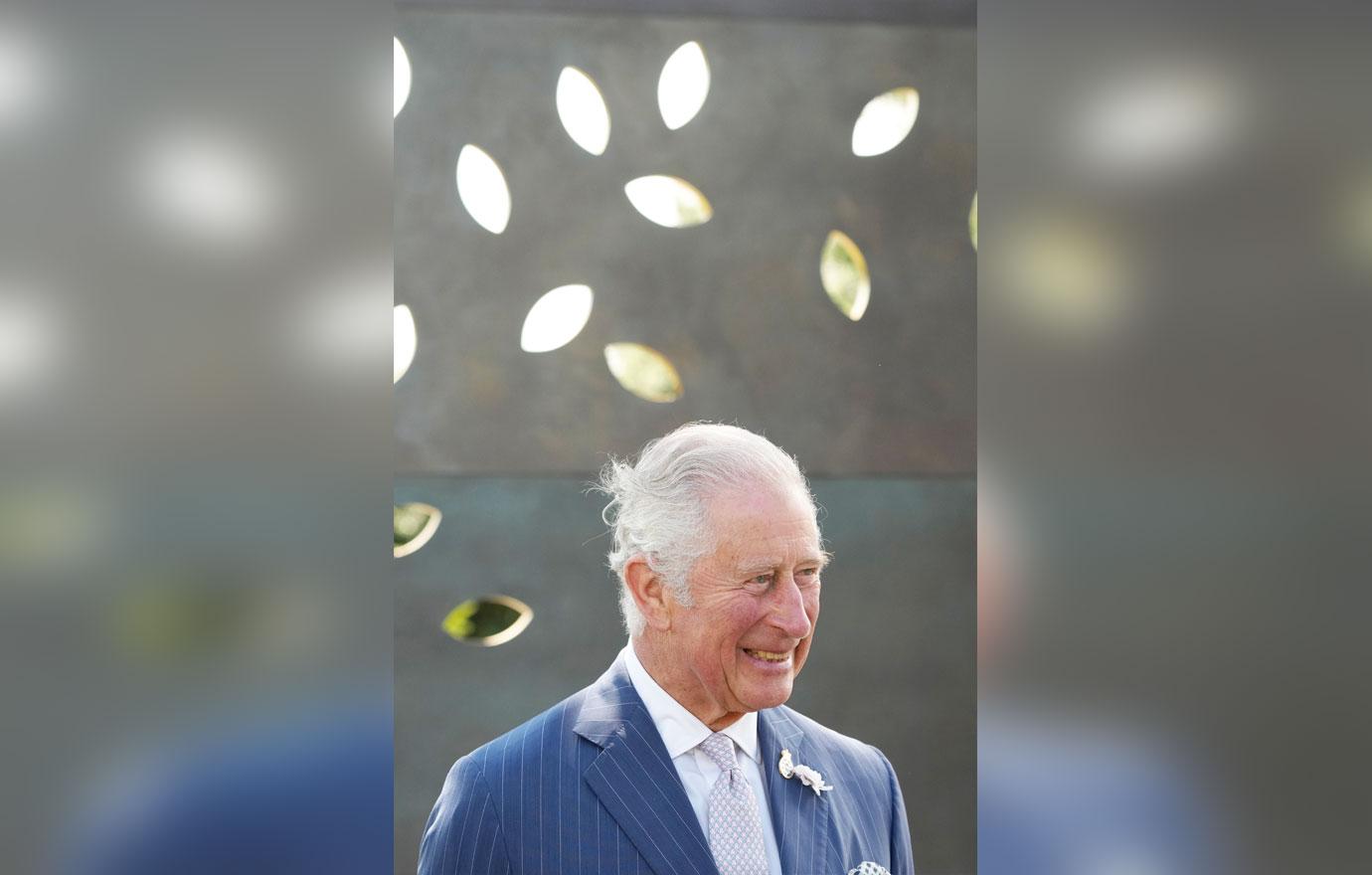 Even though the weather was not great, Charles was still all smiles.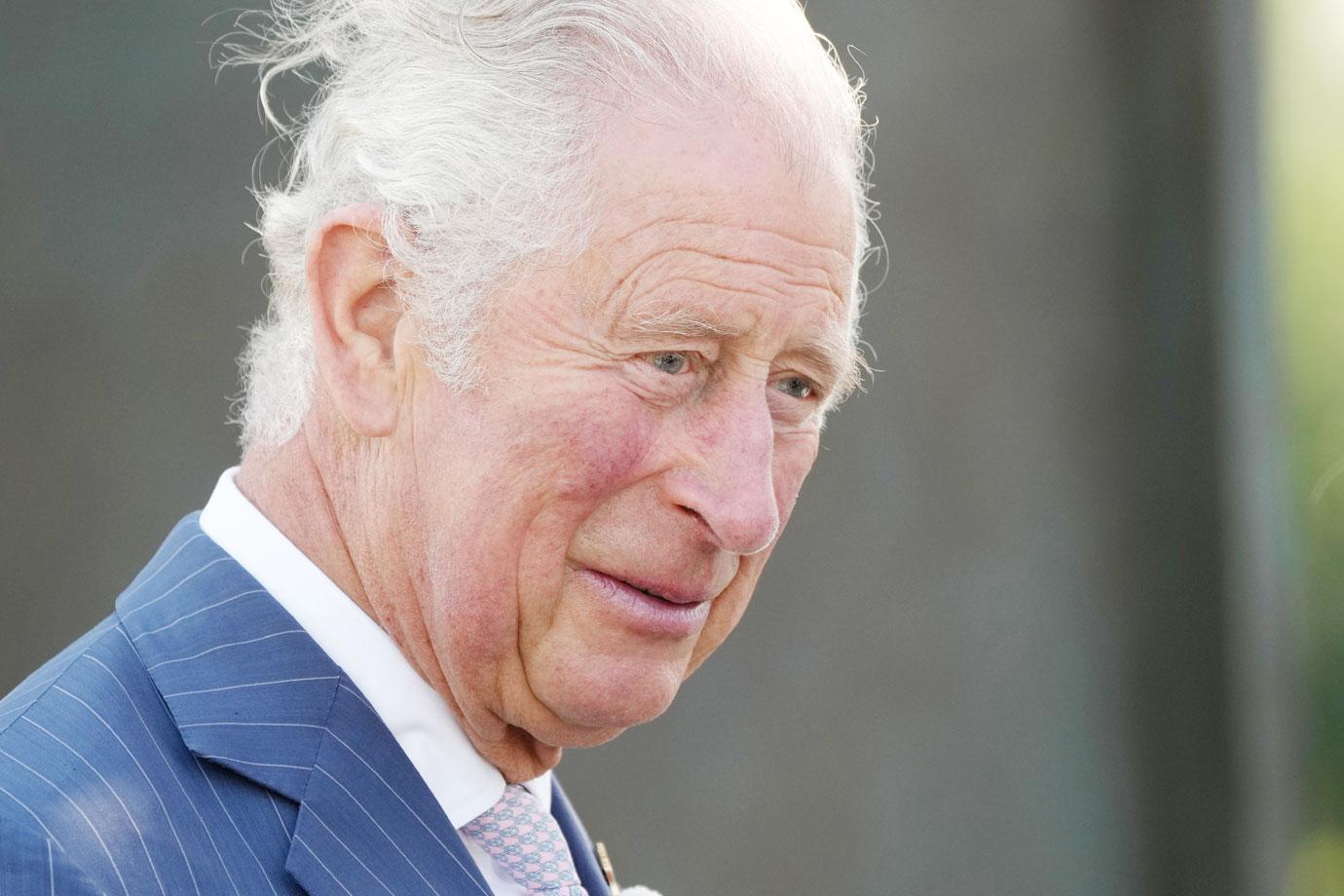 "Guests from across the policing family attended the ceremony, including chief officers, bereaved relatives and policing charities," Clarence House noted.
Article continues below advertisement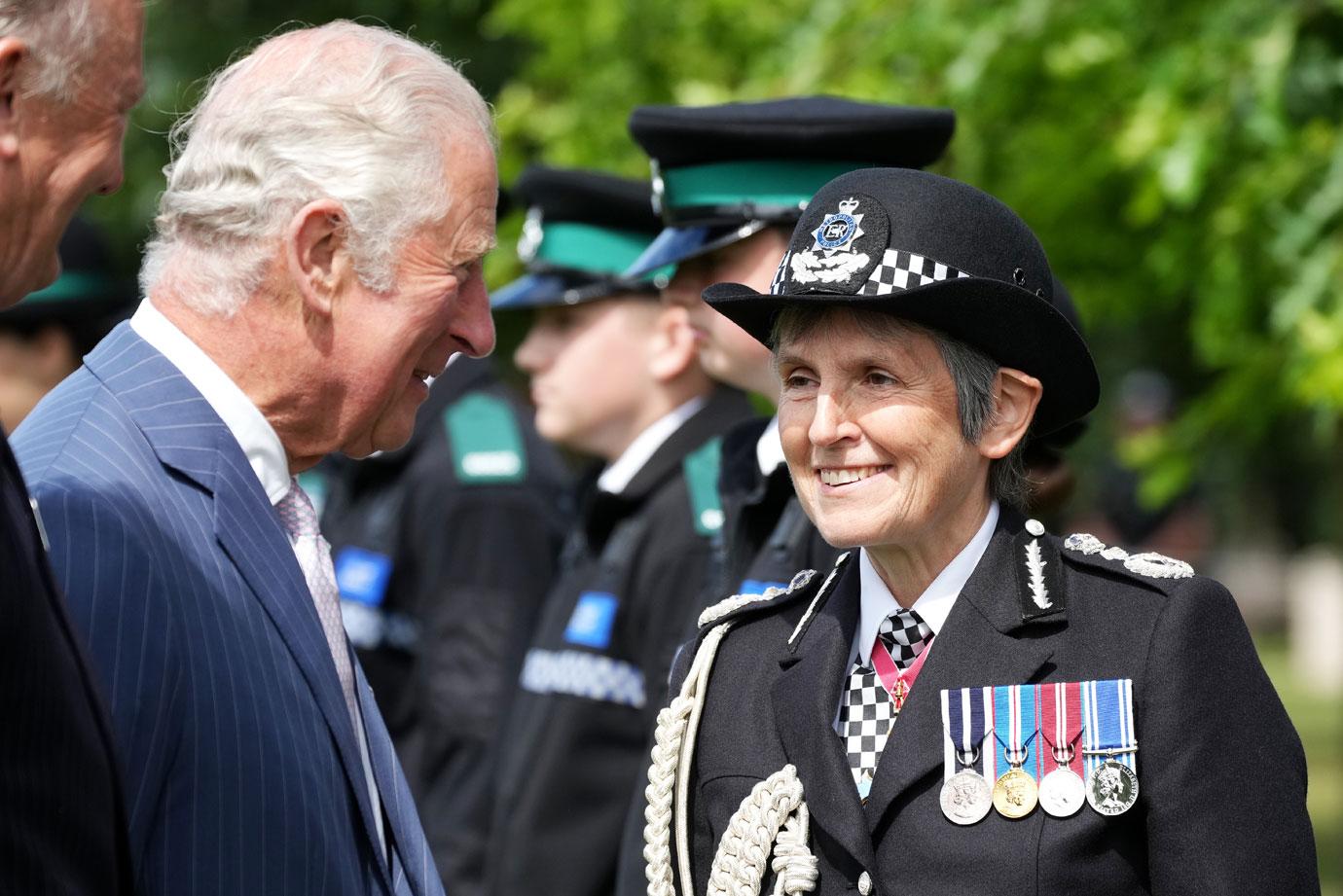 "Following the ceremony, The Prince met the family and friends of officers who have died on duty and serving police officers, including Wayne Marques. PC Marques was badly injured after rushing to help victims of the London Bridge terror attacks in 2017," the note read. During a speech, The Prince said: 'On behalf of the nation, I would particularly like to express my profound gratitude for the valour and sacrifice of those who have laid down their lives to keep us safe; to remember their families who mourn and to recognize those who continue to serve in order to safeguard our freedoms.'"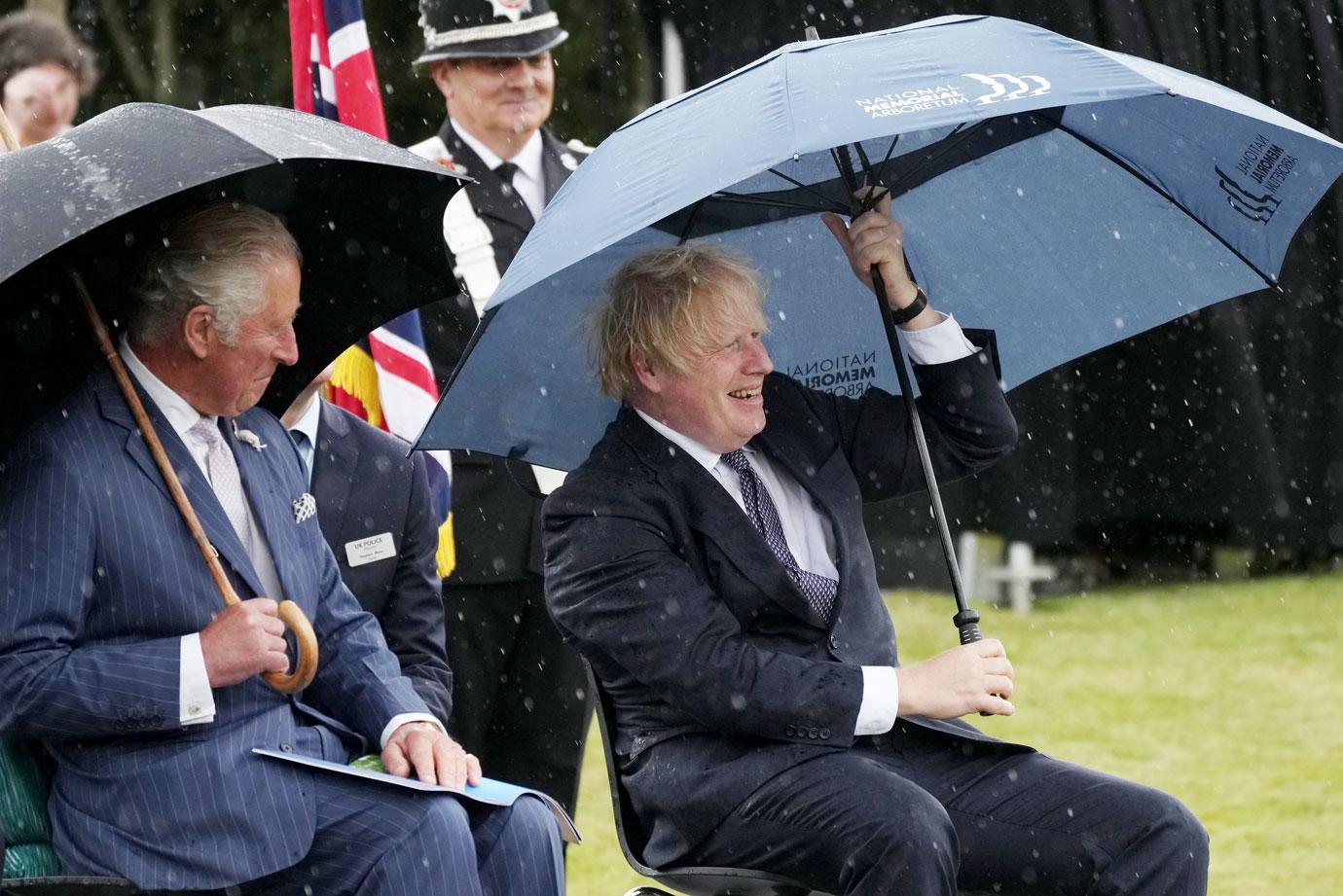 Charles gazed over at Johnson, who was struggling in the rain.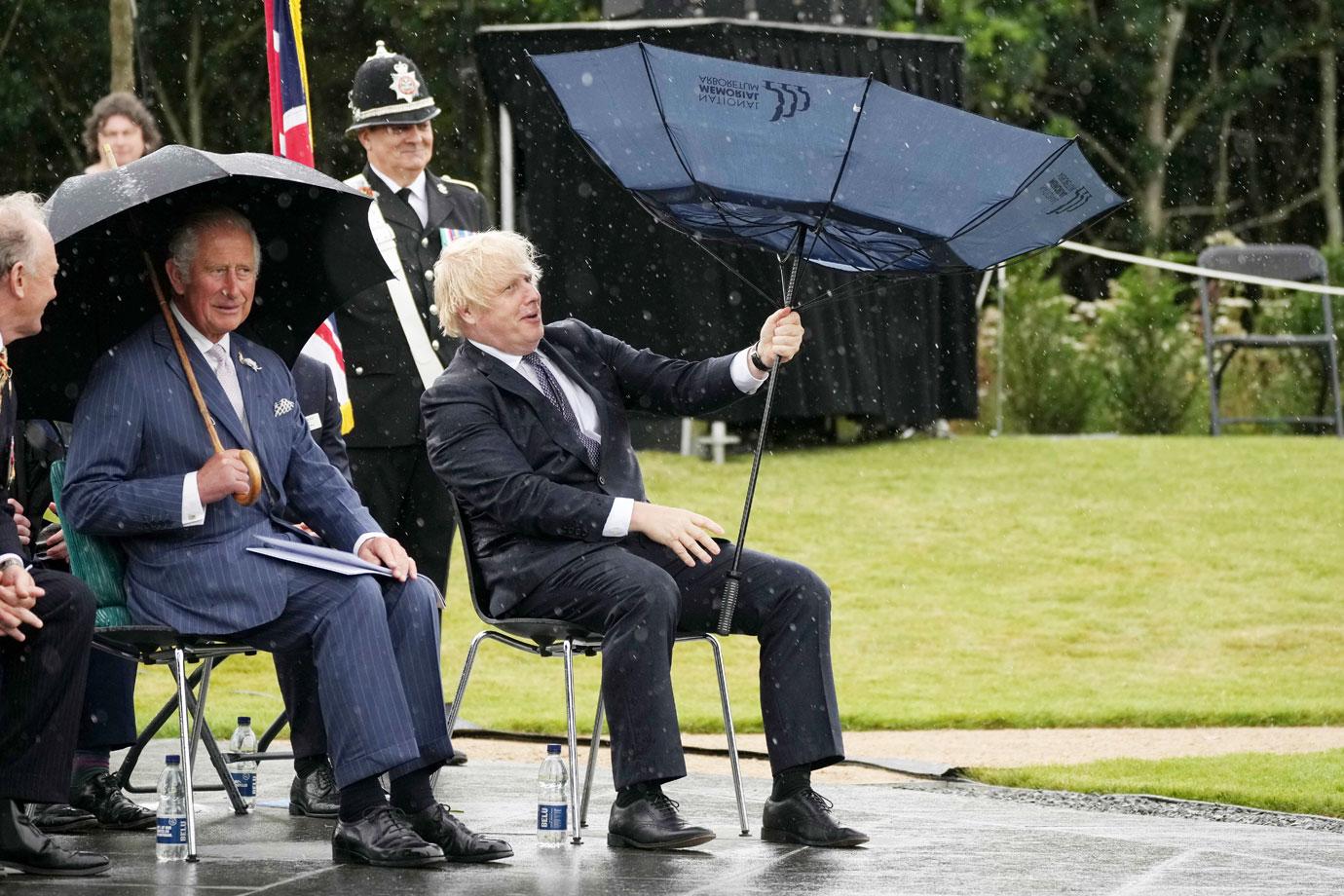 Who doesn't love these kinds of moments?