Meghan Markle & Kate Middleton 'Initially Got On Very Well,' But Their Vast Differences Caused A Rift, Claims Expert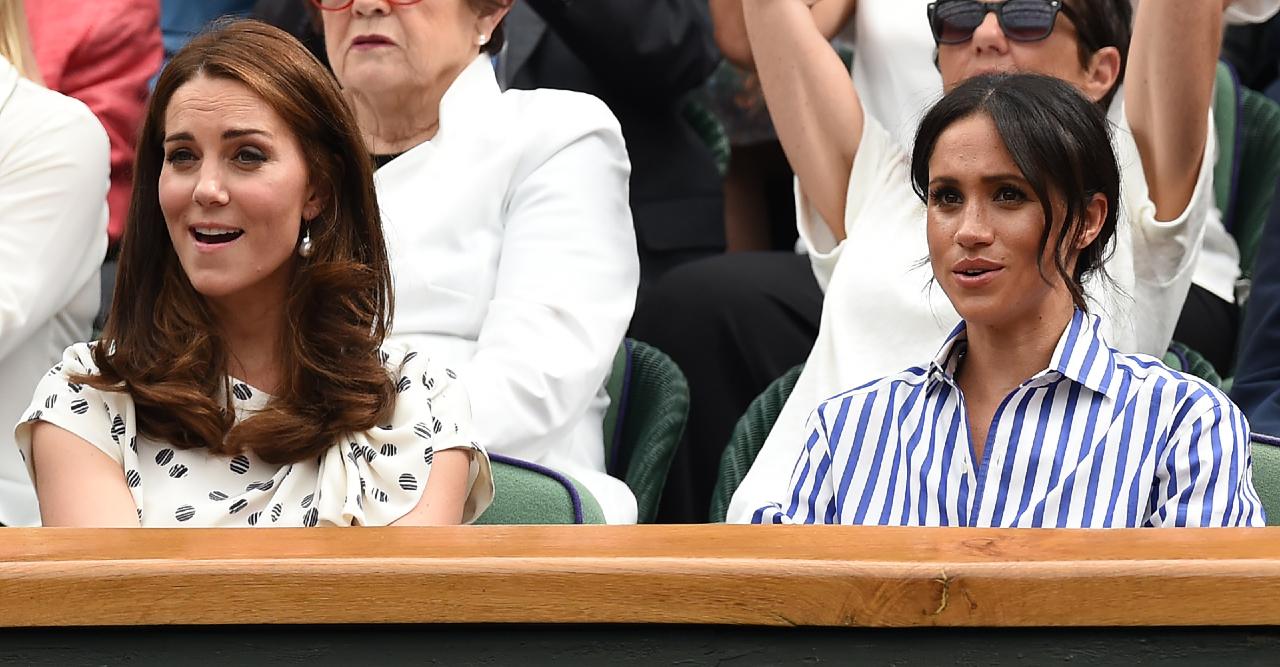 Meghan Markle knew that becoming a member of the royal family would come with challenges, but since Kate Middleton had once been in the same position, she had high hopes that the Duchess of Cambridge would help her ease into it.
However, that wasn't the case, royal experts revealed in the new British documentary Meghan At 40.
Article continues below advertisement
"Here were two women, both outsiders, marrying into the royal family, living on the same complex at Kensington Palace — of course they'd be besties," Emily Andrews said. "And actually, that's what Meghan felt. She confided in a number of her friends that she hoped Kate would help her adjust to royal life, but the cracks started to show pretty early on."
Article continues below advertisement
Things took a turn for the worse when Prince Harry told his brood about his plans to propose.
Shared the expert: "William had said to Harry before they got engaged: 'No need to rush this. You've got all the time in the world. You don't know her that well,' and I think that set the seeds."
Article continues below advertisement
"Kate wants to do things quietly, she wants to obey the rules, she takes advice," Quinn noted. "Meghan is a much more strident character who wanted to do things her way, so this caused a rift."
Things came to a boiling point ahead of Meghan and Harry's wedding in 2018, as the Suits star revealed that the mom-of-three made her cry over flower girl dresses.
Meghan revealed that Kate apologized after the incident, but the damage was done, and the two continued to keep their distance.
However, a source spilled to Us Weekly that the pair have recently been working on a reconciliation.
"Tensions have eased between Meghan and Kate," the source shared. "Kate even sent Meghan a gift for the baby. They're in a better place and have exchanged texts since the birth of Lilibet."