Awkward! Meghan Markle's Bio On The Royal Family's Website Has A Giant Mistake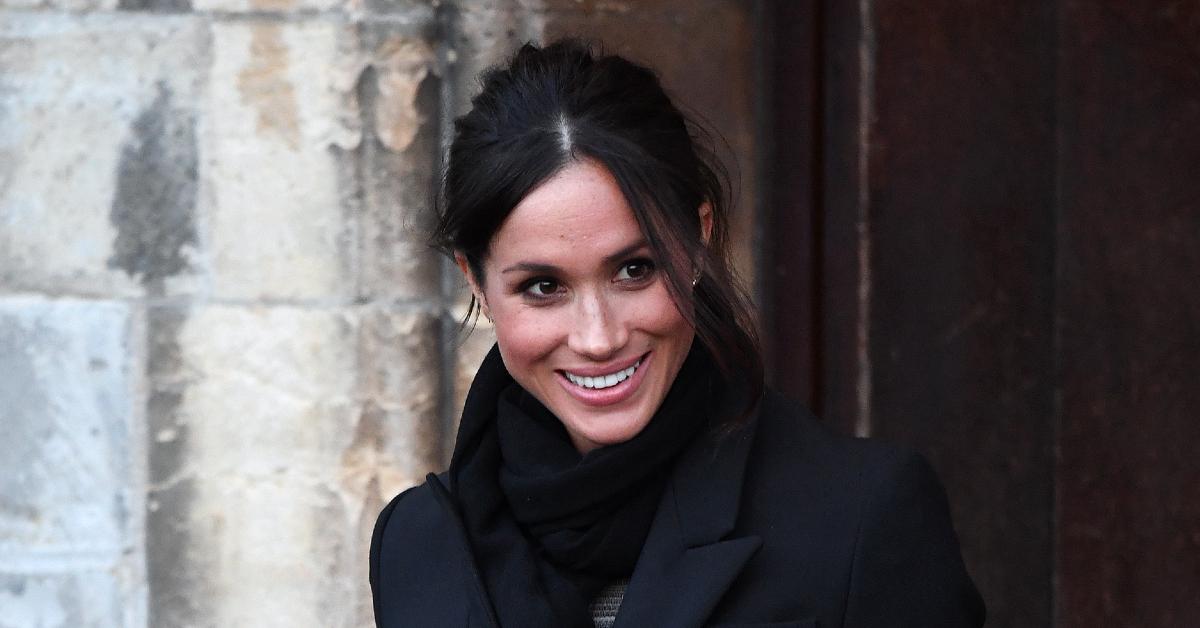 Article continues below advertisement
"The Duchess of Sussex, born Rachel Meghan Markle, married Prince Harry at St George's Chapel, Windsor in May 2018. The Duke and Duchess have one child, Archie Mountbatten-Windsor," the first sentence reads.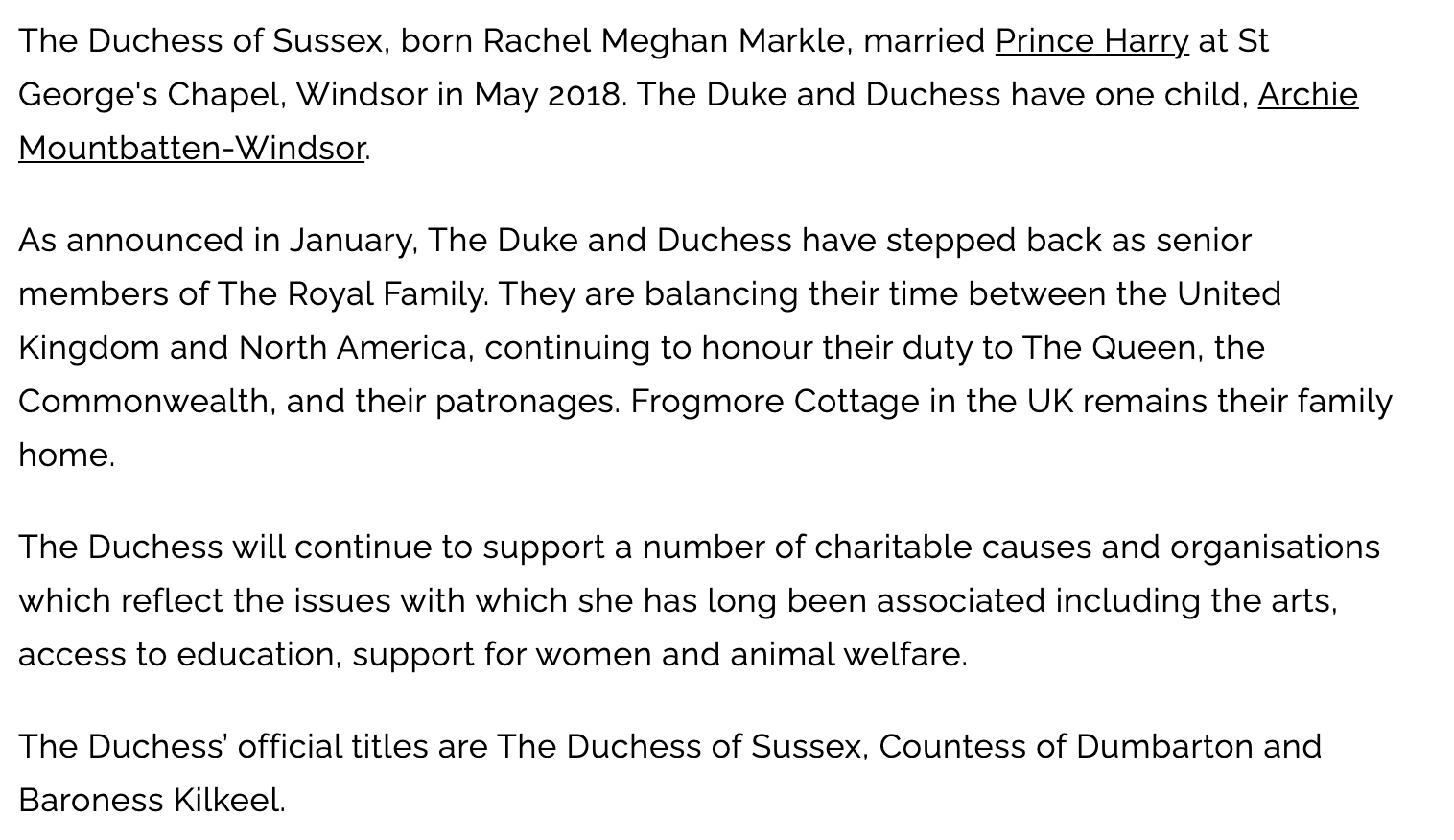 Article continues below advertisement
Meghan and Prince Harry left the royal family in 2020 and moved to California, and it looks like someone just didn't make it a priority to update the section.
Article continues below advertisement
As The Royal Observer previously reported, it took almost two months for Lili to be added to the line of succession on the official website.
Article continues below advertisement
Harry and Meghan's daughter — who is in eighth in line to the throne — wasn't listed for quite some time, while Archie was added two weeks after he was born in 2019.
Now, the eighth slot is listed as "Miss Lilibet Mountbatten-Windsor."
Article continues below advertisement
"You have got to ask what has taken them so long. All they have got to do is hit the paragraph button and put in a different number," ITV's Chris Ship noted last week while on the "Royal Rata" podcast. "They must have done it before. They did it for Archie. Clearly they did it for Louis when he was born. And they have done it for some of the other children like [Princess Eugenie's son] August that have been born as well."
Article continues below advertisement
After Queen Elizabeth ascends, Prince Charles will take the throne, followed by Prince William. The dad-of-three's children are then up next in the following order: Prince George, 8, Princess Charlotte, 6, and Prince Louis, 3.
Archie and Lili do not have titles yet, as Charles is not King. However, when that happens, it's unclear if Meghan and Harry want them to take that on.
"As the grandchildren of the Sovereign, they have the right to be upgraded to the style of His or Her Royal Highness. But that begs a question of whether Harry and Meghan want that," Joe Little, managing editor of Majesty magazine, said. "Do they prefer what [Prince] Edward and Sophie have, and not have their children as Their Royal Highnesses with a view to them leading relatively normal lives?"