Lady Colin Campbell Claims Prince Harry 'Is Not Capable' Of Writing A Memoir Since He 'Failed' English At School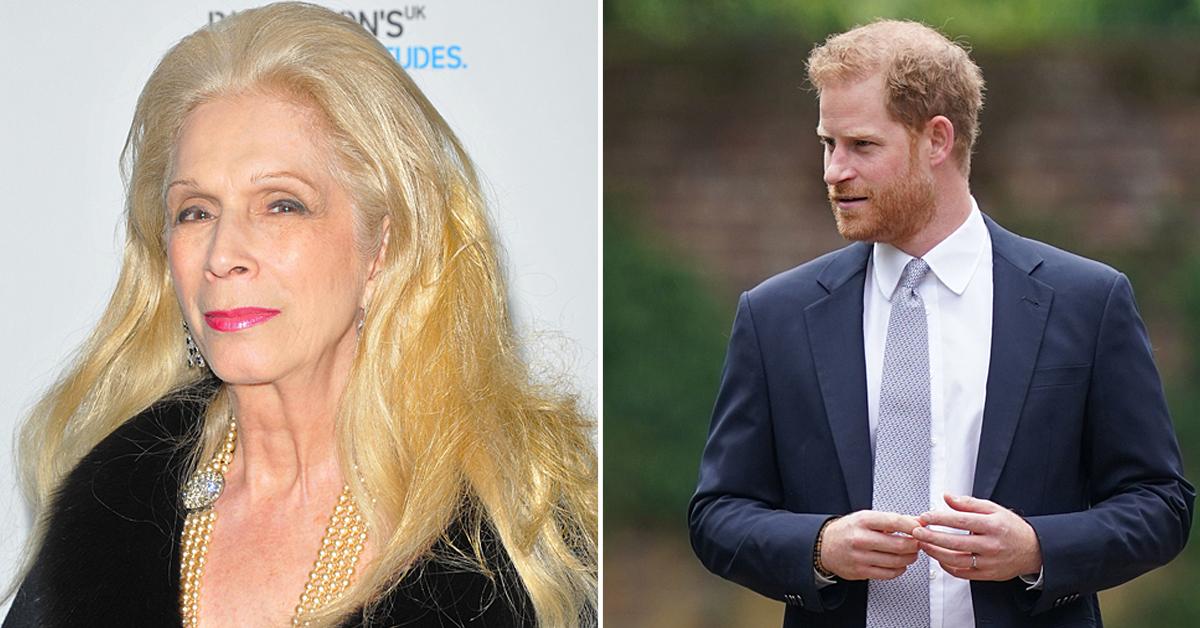 The public is continuing to take aim at Prince Harry after it was revealed that he would be releasing a memoir next year.
Lady Colin Campbell was discussing his upcoming book on her YouTube series when she noted that his ghostwriter J.R. Moehringer will have to do the most of the heavy lifting since the Duke of Sussex doesn't have much experience with literature.
Article continues below advertisement
"Harry failed English Language at Eton, not withstanding the fact that he's an English prince, not withstanding the fact his grandmother is Queen and he was brought up to speak the Queen's English, which it has to be said he does not always do," she pointed out. "He failed English at school. Harry is not capable of writing a book."
Article continues below advertisement
Harry announced details of his book on July 19.
"I'm writing this not as the prince I was born but as the man I have become," he stated. "I've worn many hats over the years, both literally and figuratively, and my hope is that in telling my story — the highs and lows, the mistakes, the lessons learned — I can help show that no matter where we come from, we have more in common than we think."
Article continues below advertisement
Needless to say, the Duke of Sussex's brood wasn't happy about the news, as Harry has already shaded them in countless interviews.
"The royal family is shaken up about the book," a source told Us Weekly. "They haven't received a copy yet so and don't know what to expect. It's making them nervous."