Meghan Markle & Prince Harry's Former Staff Members 'Were Aware Of Commercial Conversations That Were Going On When They Were Still Full-Time Royals,' Source Claims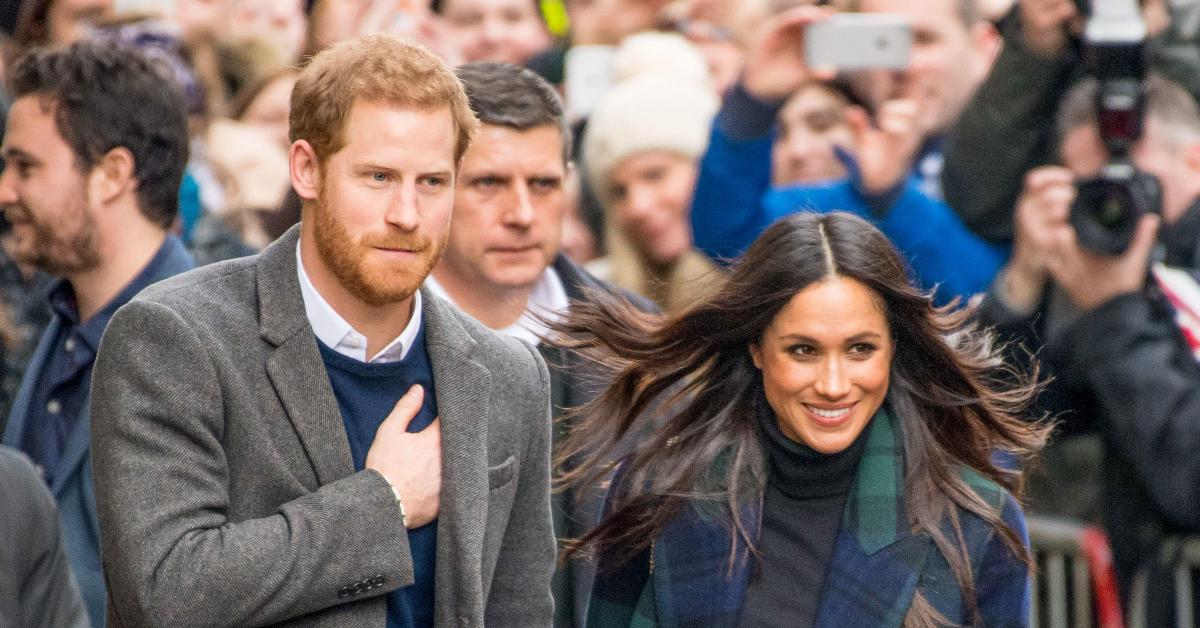 After leaving the royal family in 2020, Meghan Markle and Prince Harry used their status to make huge deals with Spotify and Netflix. It was previously reported that the pair were in talks with those companies in 2018 — two years before they fled to California — and now it's been revealed that former staffers were told to kept quiet, The Sun reported.
Article continues below advertisement
"These are, on the whole, very good people who wanted the best for Harry and Meghan," a source told the MailOnline. "But many of the secrets they know are explosive and would blow up much of the victim narrative so carefully crafted by those two."
Article continues below advertisement
The insider continued, "For example, some of these staff members were aware of commercial conversations that were going on when they were still full-time royals – they were clearing the way to make millions long before Megxit was revealed. The way they tried to publicly discredit staff who they took against has been particularly distasteful and left a bad taste in the mouth of many courtiers past and present. All options have to stay on the table because we are in unprecedented times. There is literally no precedent for this situation."
While speaking to Oprah Winfrey in March, Harry, 36, told a different story as to why he got involved with these corporations.
Article continues below advertisement
"At the time during Covid, the suggestion by a friend was 'what about streamers?' and we hadn't thought about it," he recalled of how the collaboration came about. "There were all sorts of different options and from my perspective, I just needed enough money to pay for security to keep my family safe."
Article continues below advertisement
"Harry and Meghan's former staff members are convinced that this book is being written to settle scores and will likely include a lot of detail about their time within the royal family," a source said. "Based on the Oprah Winfrey interview, some of these ex-workers simply do not trust that a full and accurate picture will be presented. Conversations have already started about what steps they might be able to take to protect their own reputation and that of the monarchy post-publication."
But the dad-of-two has described the tome as an "accurate and wholly truthful" of "my life."