Queen Elizabeth Is Paying Prince Andrew's Legal Bills Amid Sexual Abuse Lawsuit: Report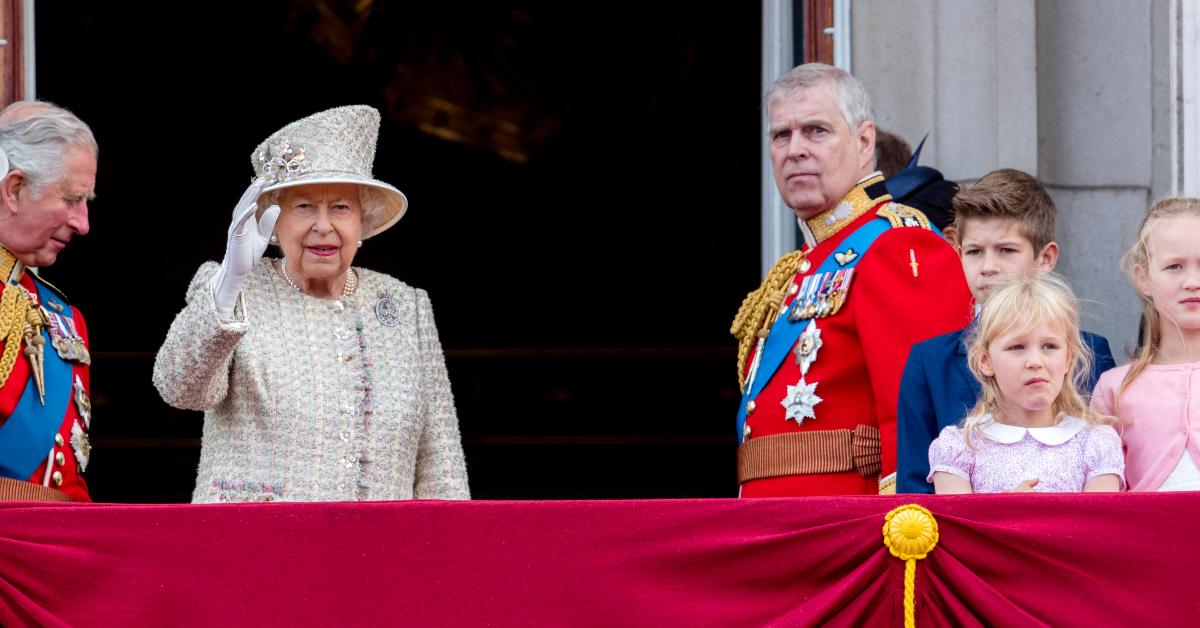 Queen Elizabeth is supposedly paying Prince Andrew's legal bills after Virginia Roberts sued him, alleging sexual abuse, the Times of London reported.
Article continues below advertisement
In the lawsuit, which was obtained by The Royal Observer, Roberts claims that the royal "sexually abused Plaintiff in [Jeffrey] Epstein's New York mansion in this District."
Article continues below advertisement
"On another occasion, Prince Andrew sexually abused Plaintiff on Epstein's private island in the U.S. Virgin Islands, Little St. James," the documents state. "During each of the aforementioned incidents, Plaintiff was compelled by express or implied threats by Epstein, [Ghislaine] Maxwell, and/or Prince Andrew to engage in sexual acts with Prince Andrew, and feared death or physical injury to herself or another and other repercussions for disobeying Epstein, Maxwell, and Prince Andrew due to their powerful connections, wealth, and authority."
Although Andrew has maintained his innocence, a source told the Times: "If it goes to trial in the MeToo era, it's going to be challenging to swing a jury behind the duke."
Article continues below advertisement
"To punish some­­one worth a billion dollars you have got to hit them in their pockets and punish them accordingly. Damages against Andrew could range in excess of £14million ($19,399 million USD). Easily," U.S. civil law­­­­yer Spencer Kuvin, who represents several of Jeffrey Ep­­­stein's vic­­tims, said. "There are going to be huge legal hurdles in the federal court before they will be able to even begin the process of litigating."
Article continues below advertisement
"It would not surprise me if it took a minimum five years to appear before a jury and that is if Andrew's legal team do not get the case dismissed," he said. "It is likely the controversy sur­­rounding the Duke will con­­tinue long after the Queen passes away. Then, Andrew's brother will have to decide how to deal with it."
However, it doesn't seem like Andrew is stressing too much. "He has been cheerful and relaxed at Balmoral," a source told The Sun about the dad-of-two, who was spotted heading to visit his mother last week. "His legal team always expected this and have prepared. They advised the Duke to keep calm and carry on and he is taking their advice."