Prince Andrew Has 'Been Cheerful & Relaxed At Balmoral' Amid Lawsuit Scandal, Source Claims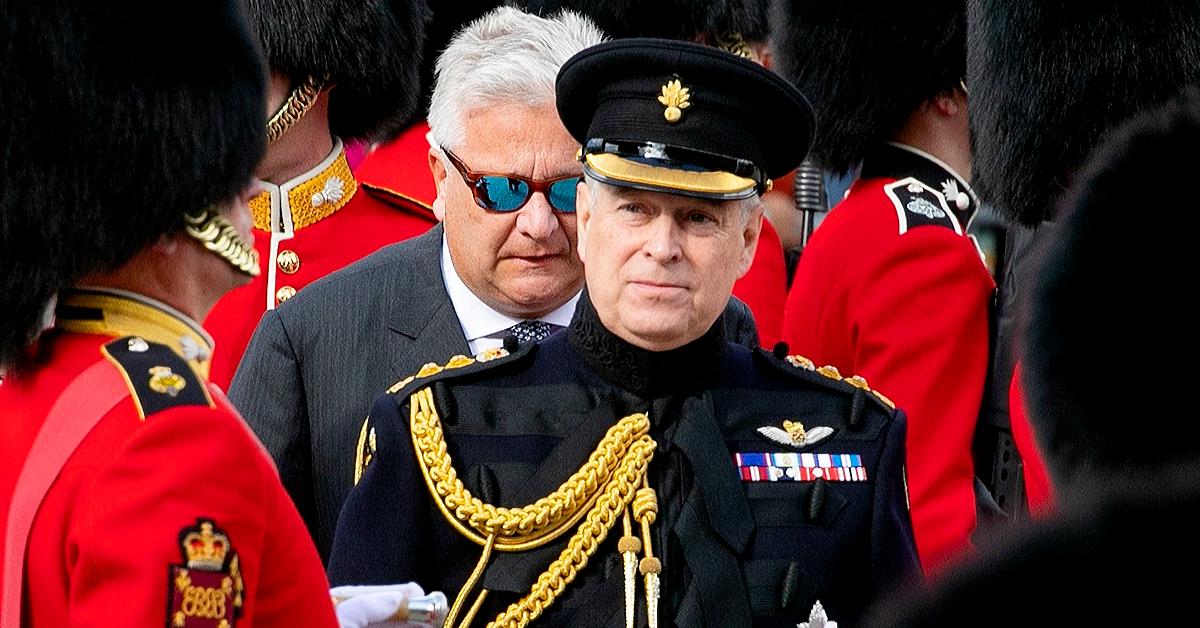 Keep calm and carry on. Prince Andrew doesn't seem to worried about Virginia Roberts' recent lawsuit, which claims that the royal raped her when she was 17 years old.
Article continues below advertisement
"He has been cheerful and relaxed at Balmoral," a source told The Sun about the dad-of-two, who was spotted heading to visit his mother, Queen Elizabeth, last week. "His legal team always expected this and have prepared. They advised the Duke to keep calm and carry on and he is taking their advice."
Article continues below advertisement
In the lawsuit, which was obtained by The Royal Observer, Roberts claims that the royal "sexually abused Plaintiff in Epstein's New York mansion in this District."
"On another occasion, Prince Andrew sexually abused Plaintiff on [Jeffrey] Epstein's private island in the U.S. Virgin Islands, Little St. James," the documents state. "During each of the aforementioned incidents, Plaintiff was compelled by express or implied threats by Epstein, [Ghislaine] Maxwell, and/or Prince Andrew to engage in sexual acts with Prince Andrew, and feared death or physical injury to herself or another and other repercussions for disobeying Epstein, Maxwell, and Prince Andrew due to their powerful connections, wealth, and authority."
Article continues below advertisement
However, Andrew has denied any wrongdoing and has remained quiet since the lawsuit was filed on Monday, August 9.
"The legal process could go on for years but that's not his fault," the insider added. "He will respond if required to by law, as he has always said. His lawyers saw what happened with the Newsnight interview and think it's best he says as little as possible."
Article continues below advertisement
Article continues below advertisement
"First and foremost, [Prince] Charles and [Prince] William are united; there will never be a return to public life for Andrew," a source said, The Mirror reported. "This has only been compounded with the lawsuit lodged this week. But they, along with members, are undoubtedly increasingly concerned about the affect all of this turmoil could have on the Queen."
The insider continued, "She has been through a great deal over many, many recent months and this is once again a most unwelcome distraction. The family also have serious and growing doubts about the way such serious allegations have been dealt with by Andrew and his legal team, who seem to be at complete odds with one another on how to respond. Andrew has told them the latest developments could take years to resolve which has done nothing to settle the feeling of alarm."