Prince Andrew Once Attended Party At Jeffrey Epstein's Mansion With Remarkably Young Staff, Book Claims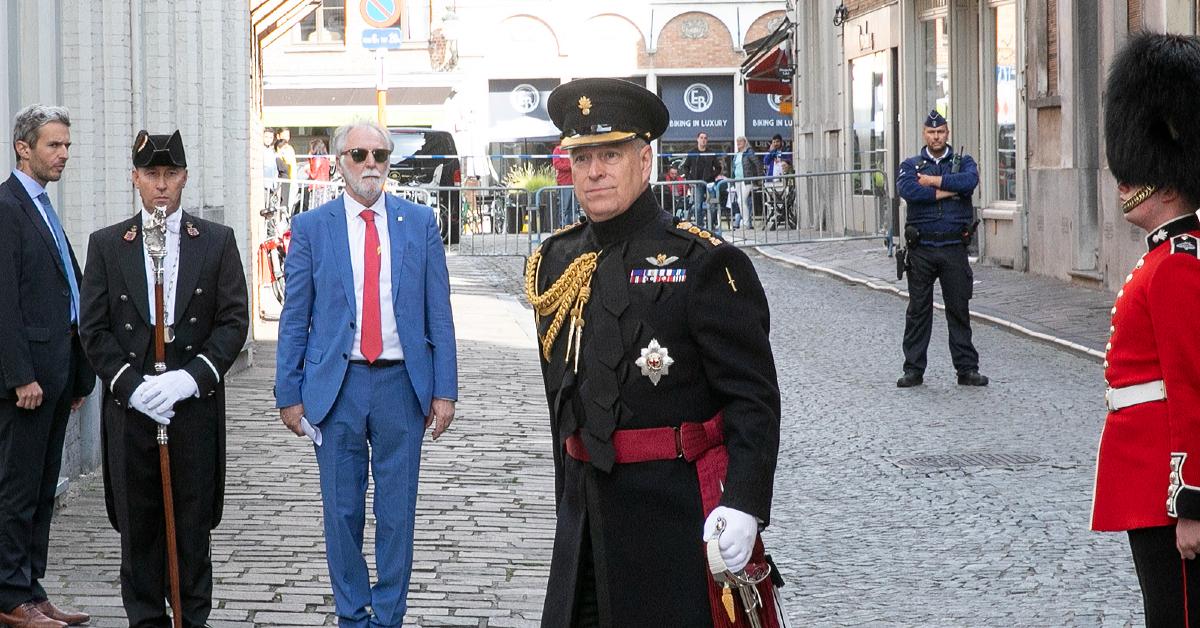 Foreshadowing? Prince Andrew once attended a party at Jeffrey Epstein's mansion back in 2010, and according to Katie Couric, the staff was remarkably childlike.
Article continues below advertisement
In her new tell-all, Couric described the townhouse as "Eyes Wide Shut with a twist — creepy chandeliers and body-part art," and her boyfriend at the time, Brooks Perlin, told the journalist that the people who took their coats were pretty young, the Daily Mail reported.
"I couldn't imagine what Epstein and Andrew were up to, apart from trying to cultivate friends in the media," Couric writes. "Which, in retrospect, they must have figured they'd need."
Article continues below advertisement
Convicted sex offender Epstein — who died in August 2019 — and Andrew ran in the same circles, which the prince spoke out during a television interview.
Article continues below advertisement
"Now, still not and the reason being is that the people that I met and the opportunities that I was given to learn either by him or because of him were actually very useful," Andrew explained. "He himself not, as it were, as close as you might think, we weren't that close."
Following the scandal, Andrew said he would be stepping down from his role in the royal family.
Article continues below advertisement
"It has become clear to me over the past few days that my association with Jeffrey Epstein has become a major disruption to my family's work and the valuable work going on in the many organizations and charities that I am proud to support," he said in a statement. "Therefore, I have asked Her Majesty if I can step back from public duties for the foreseeable future, and she has given her permission."
Now, Andrew is under fire once again, as Virginia Roberts — who was allegedly in Epstein's sex trafficking ring — has sued the royal for allegedly raping her when she was 17 years old.
Article continues below advertisement
In the documents, which were obtained by The Royal Observer, Roberts claims that the royal "sexually abused Plaintiff in Epstein's New York mansion in this District."
Article continues below advertisement
"On another occasion, Prince Andrew sexually abused Plaintiff on Epstein's private island in the U.S. Virgin Islands, Little St. James," the documents state. "During each of the aforementioned incidents, Plaintiff was compelled by express or implied threats by Epstein, Maxwell, and/or Prince Andrew to engage in sexual acts with Prince Andrew, and feared death or physical injury to herself or another and other repercussions for disobeying Epstein, Maxwell, and Prince Andrew due to their powerful connections, wealth, and authority."
However, Andrew has denied any wrongdoing. "It didn't happen. I can absolutely categorically tell you it never happened. I have no recollection of ever meeting this lady, none whatsoever," he said in 2019.