Prince Andrew Is Served With Sexual Assault Lawsuit In The United States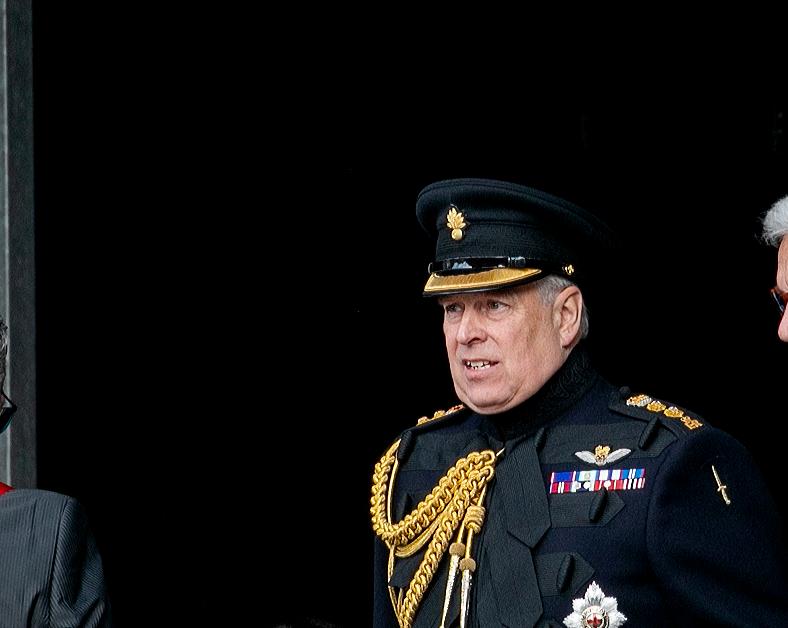 Prince Andrew was formally served with sexual assault papers on Monday, September 20, court papers show, according to CNN.
Article continues below advertisement
The royal — who was sued by Virginia Roberts for alleging raping her when she was 17 years old — was sent the suit by FedEx and email. The U.S. court documents were delivered to Andrew's lawyer, Andrew Brettler, at his law firm in Los Angeles, Calif., at 9:22 a.m. local time.
The papers were also delivered to the Royal Courts of Justice in London on Monday.
"Dear Mr. Brettler, Pursuant to Judge Kaplan's September 16, 2021, order granting Plaintiff's motion for alternate service (attached), I am serving by email the Summons and Complaint in the above-captioned matter on you in your capacity as counsel for the Defendant, Prince Andrew, the Duke of York," an email to Brettler read. "We are also sending the Summons and Complaint by FedEx to your office at 2049 Century Park East, Suite 2400, Los Angeles, California."
Article continues below advertisement
Brettler previously called the case "baseless, non-viable (and) potentially unlawful" and said that Andrew had not been properly served papers, even though Roberts' legal team said a handler brought them to the prince's home in Windsor, England.
Article continues below advertisement
Last week, U.S. District Judge Lewis Kaplan said that Roberts' legal team could find another way of serving Prince Andrew.
In the documents, which were obtained by The Royal Observer, Roberts claims that the royal "sexually abused Plaintiff in [Jeffrey] Epstein's New York mansion in this District."
Article continues below advertisement
"On another occasion, Prince Andrew sexually abused Plaintiff on Epstein's private island in the U.S. Virgin Islands, Little St. James," the documents state. "During each of the aforementioned incidents, Plaintiff was compelled by express or implied threats by Epstein, [Ghislaine] Maxwell, and/or Prince Andrew to engage in sexual acts with Prince Andrew, and feared death or physical injury to herself or another and other repercussions for disobeying Epstein, Maxwell, and Prince Andrew due to their powerful connections, wealth, and authority."
Andrew has denied any wrongdoing. "It didn't happen. I can absolutely categorically tell you it never happened. I have no recollection of ever meeting this lady, none whatsoever," he said in 2019.