Prince Andrew Could Be 'Asked About His Private Parts' During Sexual Assault Case, Attorney Claims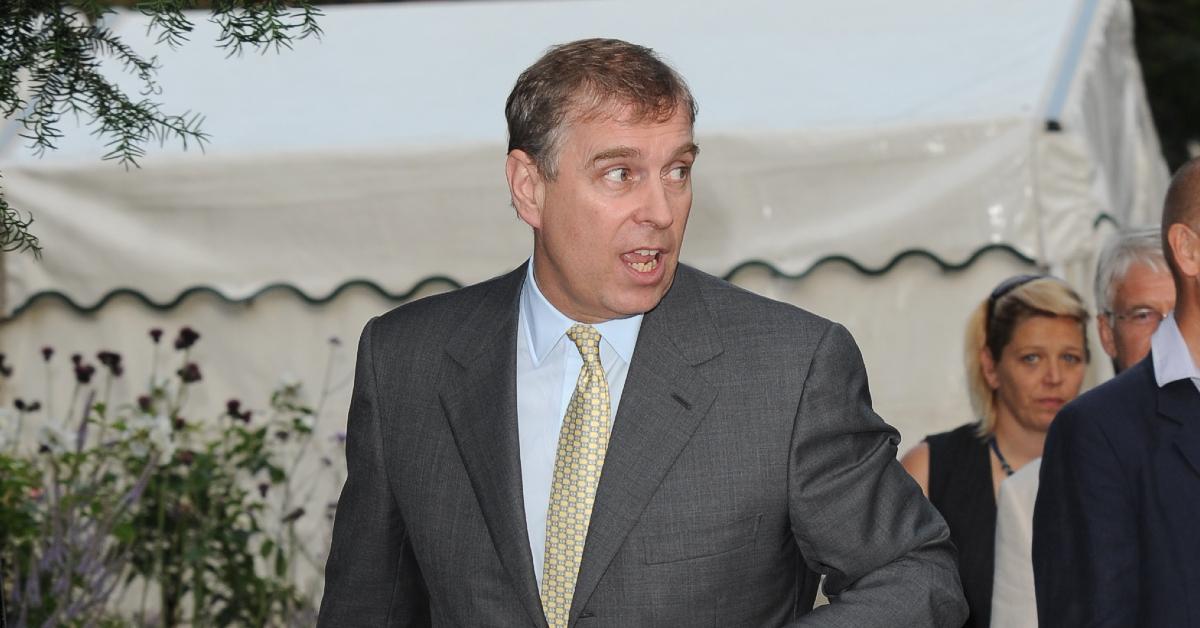 Now that a U.S. judge dismissed Prince Andrew's request to get his lawsuit thrown out — he said that since his accuser, Virginia Roberts, doesn't live in the U.S. anymore, the case should be done — he will most likely be asked intimate questions.
Article continues below advertisement
In 2021, Roberts sued Prince Andrew for allegedly raping her when she was 17 years old. However, the royal has maintained his innocence.
"It is without question the Duke will be asked about his private parts," Spencer Kuvin, an attorney for several Jeffrey Epstein victims, told The Mirror. "Nothing is off limits, because if an underage girl can describe what the Duke of York's private parts look like … how would that be if they had not had a relationship?"
Article continues below advertisement
While Andrew won't fly to the United States, he most likely will be questioned "under oath, under penalty of perjury of U.S. law" by Roberts' legal team, Kuvin said.
Article continues below advertisement
What's even worse is that Roberts' attorney David Boies wants some of Andrew's inner circle in the hot seat.
"Andrew's disastrous BBC Newsnight interview will haunt him," Kuvin said. "He mentioned his wife as well as his daughters. They can now all legally be deposed. The lawyers could even try for the Queen. I don't doubt they will, but as a sovereign, it will be almost impossible to do."
Article continues below advertisement
The dad-of-two is determined "to clear his name" and settling out of court is "not an option being considered at the moment," a source revealed.
Article continues below advertisement
It looks like the royal family will have a tough year ahead of them as they figure out Andrew's next move.
"Judge Lewis Kaplan has thrown a reasoned judicial decision like a bomb into the middle and the heart of the royal family and threatens to provoke constitutional crisis as a consequence," media lawyer Mark Stephens noted. "Essentially, I think he's either going to have to engage in the trial process or he's going to have to settle and that may well be his least worst option. Prince Andrew has nowhere to go."