Queen Elizabeth Is 'Heartbroken' That Her 'Favorite Child' Andrew 'Has Let Her Down' After Court Case Isn't Thrown Out, Expert Claims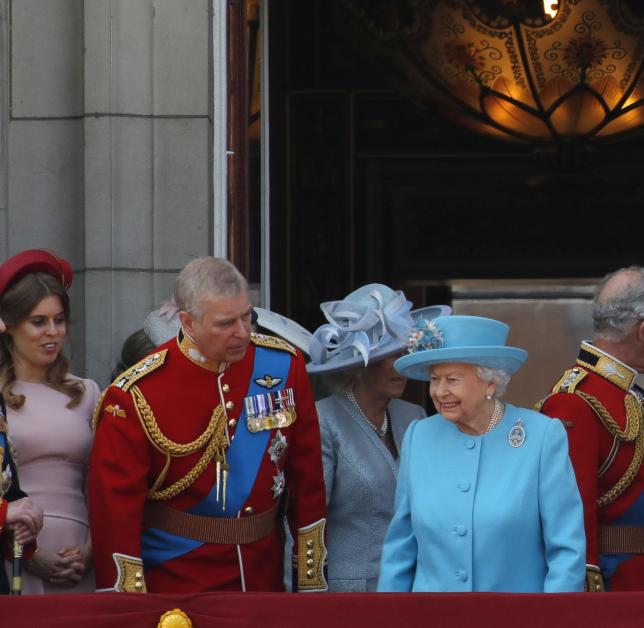 It's been a tough time for Queen Elizabeth, especially since Prince Andrew's court case will go forward after all. On Wednesday, January 12, a U.S. judge ruled that the royal's trial will take place after Virginia Roberts accused him of raping her when she was 17 years old.
Article continues below advertisement
"The Queen must be heartbroken that Andrew said to be her favorite child has let her down in this way when she should really be getting excited for the Platinum Jubilee," expert Angela Levin claimed. "The problem is there is the case has to be prepared during the summer months."
"Charles and Prince William will be incredibly angry with him," she continued. "The fact his case hasn't been thrown out means he can't win in any way — certainly not in public opinion which is very important to the royal family."
While some members of the royal family have distanced themselves, it sounds like he still has some people in his corner.
Article continues below advertisement
"From what I hear, his immediate family — Sarah Ferguson, his two daughters — are behind him," expert Chris Ship said. "But other members of the royal family very much are not and are wanting to try and end this in whatever way they can in terms of the damage for the wider institution. The support he has amongst the wider family is very, very thin on the ground indeed."
Article continues below advertisement
Article continues below advertisement
"This is very bad news for him — it means he will probably have to settle outside court as 97 percent of civil cases in America do," expert Phil Dampier told The Sun. "There is always the danger that if he pays Virginia Roberts off, that someone else might emerge and make a similar claim but that could be a risk he has to take."