Princess Beatrice & 'All Sorts Of Other Family Members' Will Most Likely Be Called To Testify Against Prince Andrew If His Case Happens, Expert Claims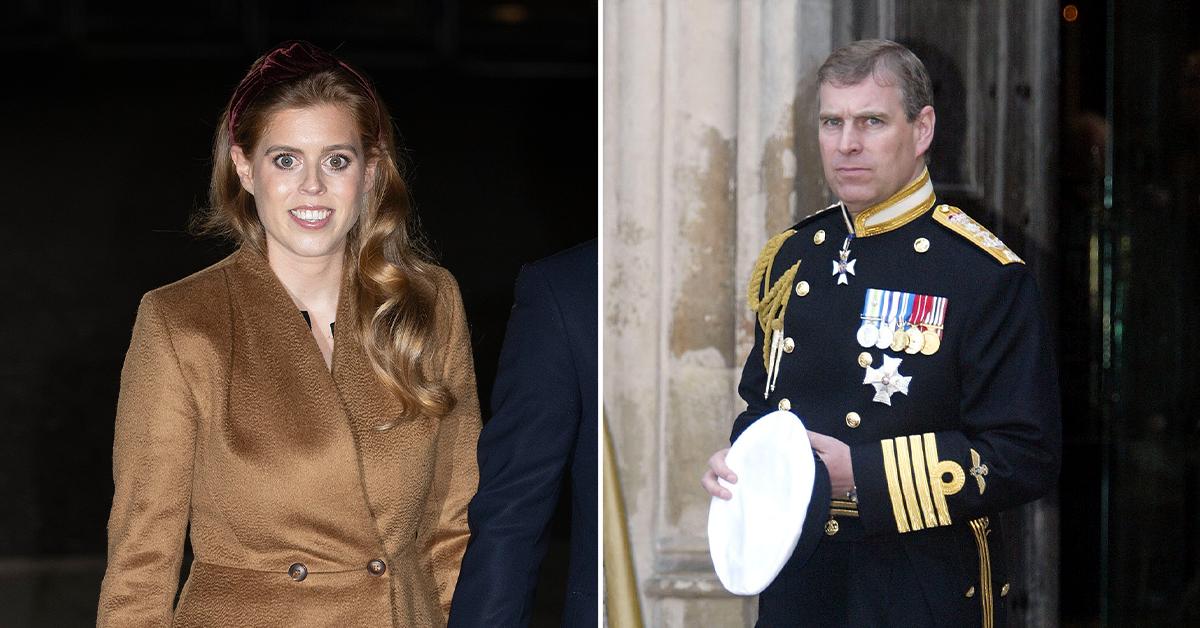 It might be a hard year for Prince Andrew and his family. At the moment, his sexual assault case — Virginia Roberts sued the royal for allegedly raping her when she was 17 years old — is on hold as he is trying to get it throw out as Roberts doesn't live in the U.S.
Article continues below advertisement
However, if the trial does occur, Andrew's eldest daughter, Princess Beatrice, may have to testify.
"If the case goes ahead, one, it's not going to be heard until the autumn and secondly, it will involve Beatrice being brought to court and all sorts of other family members," expert Angela Levin claimed.
Article continues below advertisement
The night Roberts claims Andrew was with her, he claimed he was with Beatrice at a birthday party. "He said he was having a pizza and couldn't have gone with Virginia to a nightclub, and you have to prove this and then have to get his own family there to support him," Levin said. "I think for a senior royal to rely on a technical couple of words in a court case looks absolutely appalling."
Article continues below advertisement
talkRADIO host Julia Hartley-Brewer agreed, saying, "Also one of the arguments he gave in court was that it was unconstitutional to have the change in the law brought about in the Harvey Weinstein Me Too cases, which allowed longer time for potential alleged victims of sexual abuse to come forward. That would mean that it would stop other victims, men, and women, boys, girls coming forward years later, in any other case. I mean, it's just not a good look. Now we need to stress Prince Andrew has always denied any wrongdoing."
Article continues below advertisement
"One; she is in the U.S. so we have jurisdiction over her. Two; she is somebody who obviously, at least for a period of time, was a close associate of Prince Andrew and hence is in a position to perhaps have seen what he did, and perhaps if not to have seen what he did to have heard people talk about it. Because of her past association with him, she may very well have important knowledge, and will certainly have some knowledge," he said. "Three; she is somebody who we can count on to tell the truth. She checks all three boxes."