Prince Andrew Arrives At Balmoral To Be With Queen Elizabeth As Sexual Assault Hearing Looms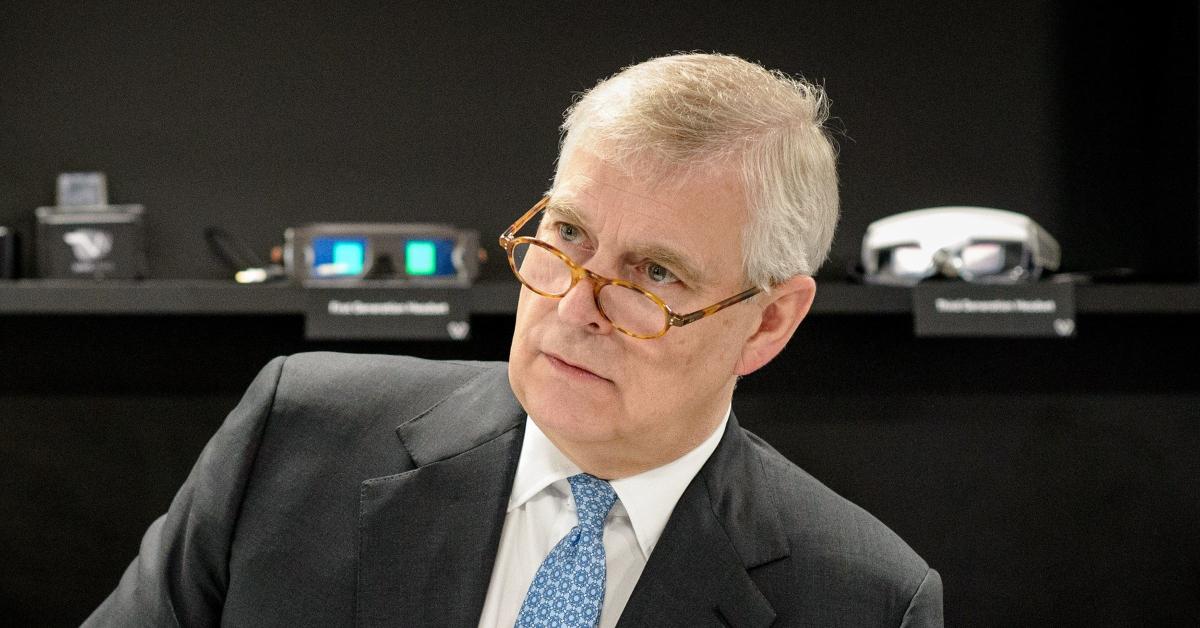 Prince Andrew is fleeing once again. The royal was spotted at Queen Elizabeth's Balmoral estate in Scotland on Tuesday, September 7, as his sexual assault hearing looms.
Article continues below advertisement
In the documents, which were obtained by The Royal Observer, Roberts claims that the royal "sexually abused Plaintiff in Epstein's New York mansion in this District."
Article continues below advertisement
Article continues below advertisement
"Andrew was going stir-crazy inside Royal Lodge for the past few weeks," an insider told The Mirror. "He wasn't going horse riding and couldn't step outside because of attempts to serve him with the legal papers. He knows he is far safer up at Balmoral on the Queen's estate."
Andrew — who stepped down from royal duties in 2019 — has denied any wrongdoing and has not spoken out about the allegations.
Article continues below advertisement
According to the outlet, the dad-of-two has grown "increasingly frustrated" with his legal team, as they have told him not to talk about the ongoing ordeal.
Andrew will continue with his "wall of silence" so his legal team can "go through every single detail with exact precision to make sure there are no curve balls coming their way," the insider shared.
Article continues below advertisement
During this trying time, it seems like Andrew is leaning on his loved ones — especially his mother.
"It's always said that Prince Andrew is the Queen's favorite child. I've always thought that the Queen was far too sensible, loving, responsible, and delightful to have such a thing as favorite child," TV commentator Vanessa Feltz claimed on This Morning. "So, just imagine what she must be having to go through to carry on sustaining a loving family atmosphere, relationships, with Fergus there in the background."
"It must be terribly difficult. I think lots of families have some kind of understanding of what it's like when one of your children goes slightly wrong or the picture isn't as beautiful as you'd like it to be," she continued. "But you are frantically peddling below the seas to make it all seem all right."