Prince Albert Reveals Twins Prince Jacques & Princess Gabriella Are 'Being Educated At The Palace' Amid Princess Charlene's Recovery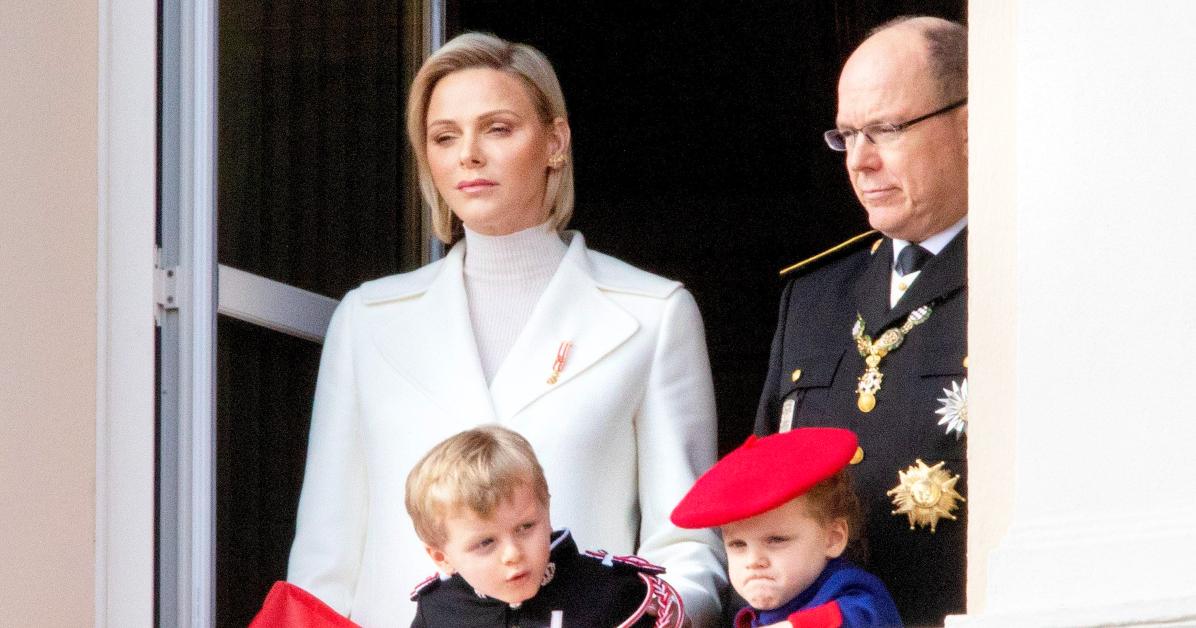 Prince Albert of Monaco revealed that his twins, Prince Jacques and Princess Gabriella, are changing up their schooling as Princess Charlene is away in a treatment facility.
Article continues below advertisement
"Jacques and Gabriella are now being educated at the palace," Albert told Paris Match.
"We have since set up a small classroom," he explained. "They are not alone, since four of their friends, two boys and two girls, have joined them there, with the same teachers as if they were in their school."
Article continues below advertisement
After returning from South Africa after several months — she was not able to fly due to a previous infection — her husband announced that she was heading to a treatment facility.
Article continues below advertisement
"She was clearly exhausted, physically and emotionally. She was overwhelmed and couldn't face official duties, life in general or even family life," he explained.
"Obviously there were consequences of her different surgeries and the procedures she underwent in the last few months," the royal continued. "That certainly was a factor, but at this point I prefer not to comment further. I can say she was suffering incredible fatigue. She hadn't slept well in a number of days and she wasn't eating at all well. She has lost a lot of weight, which made her vulnerable to other potential ailments. A cold or the flu or God help us, COVID."
Article continues below advertisement
"Because I know there are rumors out there, let me say: This is not COVID," he stated. "And it's not cancer-related. It's not a personal relationship issue. And if you want to discuss another speculation, it isn't related to plastic surgery or facial work at all."
Article continues below advertisement
He revealed that the tots will get to visit their mother in the near future.
"They know that she's going to talk to them very soon. They miss her, of course, but they understand. Kids at that age they understand," he said.
He added, "Not in the next few days, certainly but whenever we get the medical go-ahead. You know these kind of treatments, these rest periods, are usually several weeks. I cannot give you any set period at this time, we will see."