Thomas Markle Shares Details Of Phone Call From 'Snotty' Prince Harry, Claims Daughter Meghan Markle 'Didn't Care If I Died'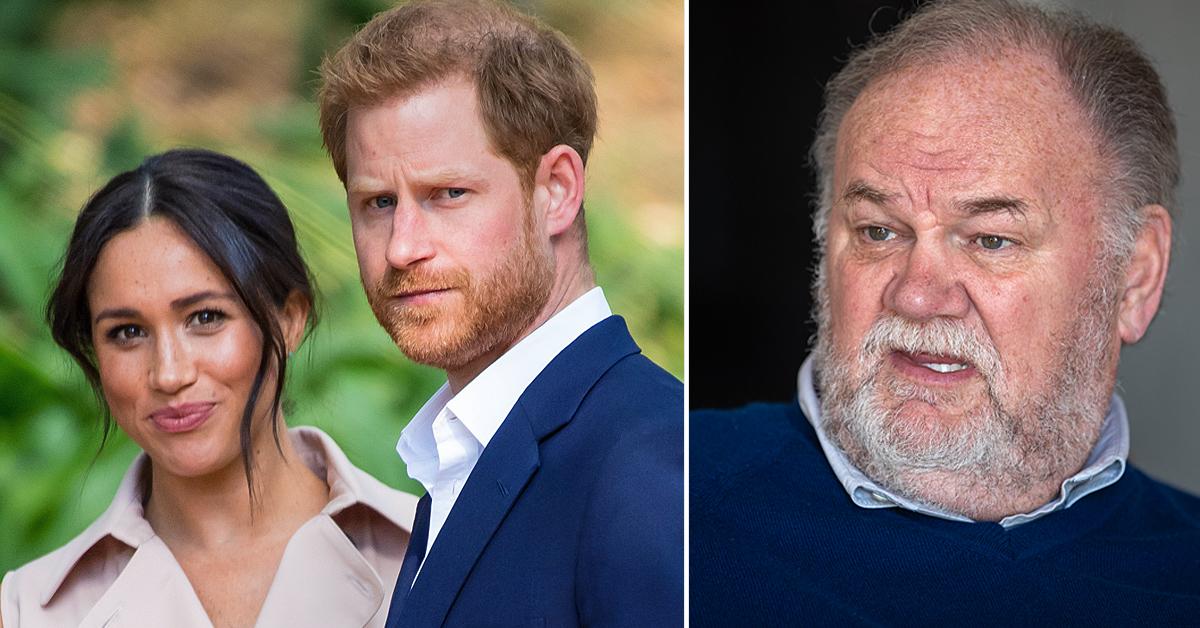 He's not holding back. Two days after Meghan Markle and Prince Harry's interview with Oprah Winfrey aired, Meghan's estranged father, Thomas Markle, made an appearance on Good Morning Britain to give his thoughts and share his experiences with the pair.

Thomas noted he hasn't spoken to his daughter since her 2018 wedding, which he wasn't able to attend as he had just underwent heart surgery — a story that blew up in the press. While on the March 9 episode of the talk show, he revealed that while he was recovering, he received a phone call from Harry.
Article continues below advertisement
Thomas then touched on the last time he communicated with Meghan. "The last time we spoke, we actually texted, I was laying in hospital bed after a heart attack I had to tell them that I couldn't fly for the wedding — at that point we pretty much said goodbye," he recalled. "I'm very disappointed about it, I've apologized about this thing, at least 100 times."
"The bottom line is, I've never heard back from Meghan and Harry in any way shape or form. I would love to hear from them," he said. "I was in a hospital bed the last time we talked and I never heard from them again — they didn't care if I died."
Article continues below advertisement
Article continues below advertisement
"We called my dad and I asked him and he said, 'No, absolutely not [I didn't talk to the tabloids],'" Meghan explained. "I said, 'You know, the institution has never intervened for anything for us but they can try to go in and kill this story, but if they do this once, we're not going to be able to use this leverage to protect our own kids one day.' I said, 'I just need you to tell me the truth and we can help.' And he wasn't able to do that."
"That, for me, has really resonated, especially now as a mother," she concluded. "I look at Archie and think about this child and I go, 'I genuinely can't imagine doing anything to intentionally cause pain to my child; I can't imagine it.' So, it's hard for me to reconcile that."
Days before her and Harry's nuptials, Thomas posed for paparazzi photos — a stunt he now regrets. "I wish I hadn't done the whole thing. But here's the other side of the coin. No one took any time to protect any member of our family," he claimed. "And in spite of all that, I still apologized, I'm apologizing today again."