'Rude and Racist Aren't the Same': Meghan Markle Compares How She & Kate Middleton Were Treated By The U.K. Press: Watch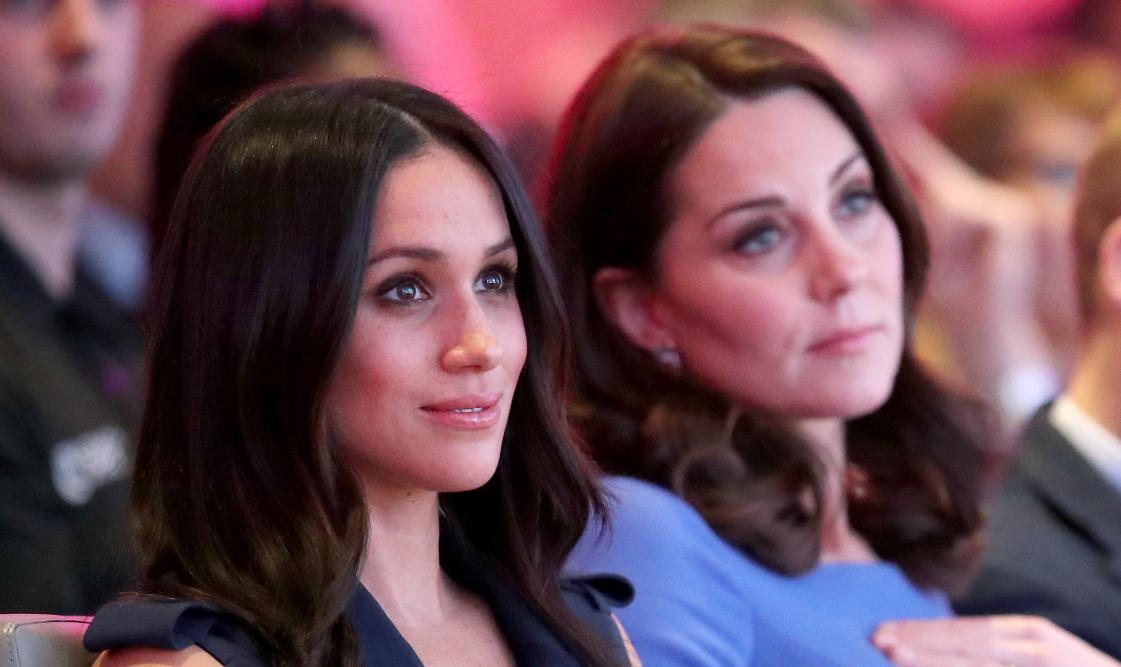 Meghan Markle compared how she and Kate Middleton were treated by the U.K. press in an unaired clip from her interview with Oprah Winfrey, which aired on March 7.
Article continues below advertisement
"If members of his family say, 'Well this is what happened to all of us' or if they can compare what the experience that I went through was similar to what has been shared with us — Kate was called 'Waity Katie' waiting to marry William," the former actress said, referring to Prince William and Kate's long courtship. "While I imagine that was really hard, and I do, I can't picture what that felt like. This is not the same."
Article continues below advertisement
"And if a member of this family will comfortably say, 'We've all had to deal with things that are rude.' Rude and racist are not the same. And equally, you've also had a press team that goes on the record to defend you, especially when they know somethings not true. And that didn't happen for us," she continued.
Article continues below advertisement
During the chat, Prince Harry said his family quickly embraced Meghan when he brought her home. However, things started to change when Meghan was accused of making Kate cry before her 2018 wedding.
"The narrative with Kate, it didn't happen," Meghan said. Instead, Kate was the one who upset Meghan.
"A few days before the wedding she was upset about flower girl dresses and it made me cry. It really hurt my feelings. … What was hard to get over was being blamed for something that not only I didn't do but that happened to me," Meghan claimed. "Everyone in the institution knew it wasn't true. … I'm not sharing that piece about Kate in any way to be disparaging to her. I think it's really important for people to understand the truth."
Ultimately, the couple decided to move to California to get away from the toxic environment.
"[A friend] said, 'You need to understand that the U.K. is very bigoted.' And I stopped and I said, 'The U.K.'s not bigoted — the U.K. press is bigoted, specifically the tabloids. Is that what you mean?' And he goes, 'No, the U.K.'s bigoted.' And I said, 'I completely disagree.' But unfortunately if the source of information is inherently corrupt or racist or biased, then that filters out to the rest of society," Harry explained.
"You know, as I said, there's a lot of people that have seen it for what it was. A lot of people," he said. "Like it's talked about across the world. Yet, the very people that don't want to see it or can't see it choose not to see it."