Model Caprice Bourret Predicts Prince Harry Will Eventually Get 'Sick' Of Living In L.A., As He Will 'Miss His Home,' Warns He'll Become 'Self-Obsessed'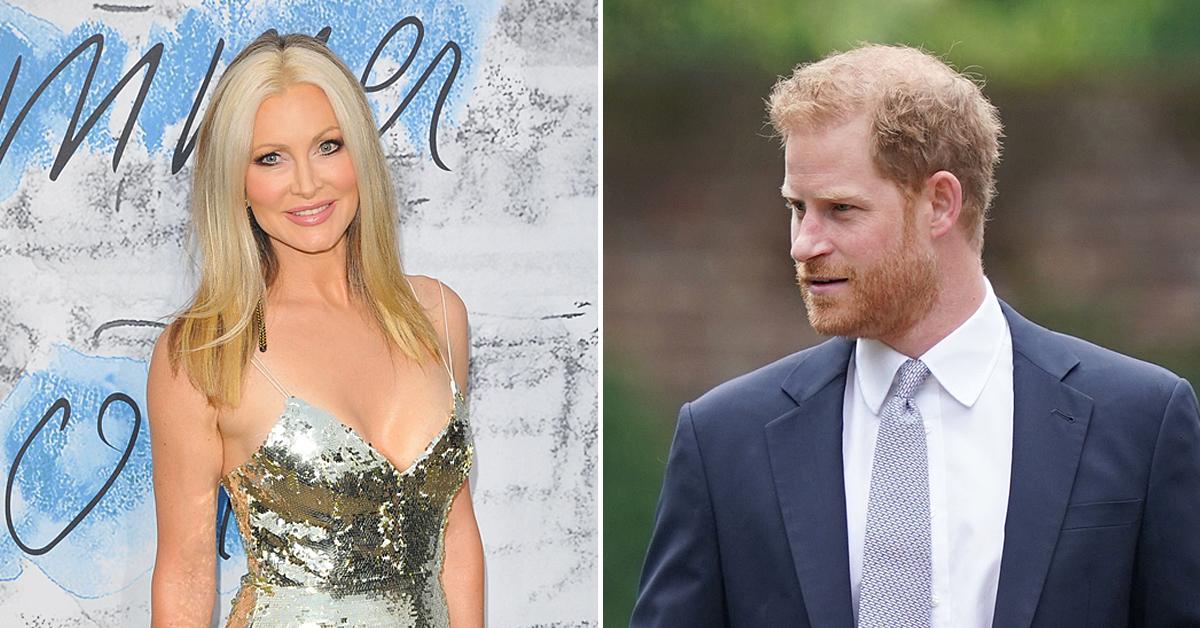 Even though Prince Harry has only said good things about living in California, model Caprice Bourret believes everything will change in the next few years.
Article continues below advertisement
"He's over in L.A. where the only way he can make money or be relevant is ratting on his family, which is absolutely vile and disgusting," the businesswoman — who was born and raised in the suburbs of Los Angeles — said. "I think L.A. is a great lifestyle, but it's very different. When I moved out there for two years as an adult in the entertainment industry, I loved it initially, and then my soul was being eaten alive, because it's soulless."
She continued, "People are self-obsessed, and I saw myself changing. In England, Harry has his true friends and his family does love him, and I think he will eventually get sick of it and miss his home."
Article continues below advertisement
Meghan Markle, 40, and Harry, 36, decided to leave the royal family last year and soon bought a $14 million home in Montecito, Calif.
Article continues below advertisement
Though he is far away from his brood, Harry is happy to spend more time outside with his kids, Archie and Lilibet.
"Making this move is really scary, like at every possible opportunity the forces that were working against us tried to make it impossible," he said. "Did I expect to find ourselves in this situation so quickly? No. I think we've done a really good job. I have no regrets, it's incredibly sad, but I have no regrets at all because now I'm in a place where I feel like I should have been four years ago."
Article continues below advertisement
"I've learned more about myself in the last four years than I have in the 32 years before that. I have my wife to thank for that," Harry added.
But the royal family hasn't been too pleased with the couple as they haven't stopped blabbing about their time in the palace. In March, they spoke with Oprah Winfrey about what life was like behind closed doors, and Bourret thinks all the negative statements will soon blow up in his face.
Article continues below advertisement
"Trust me karma comes back and will hit him and it already is," she said.