'I Just Pray That There Is Forgiveness': Michelle Obama Reacts To Prince Harry & Meghan Markle's Bombshell Interview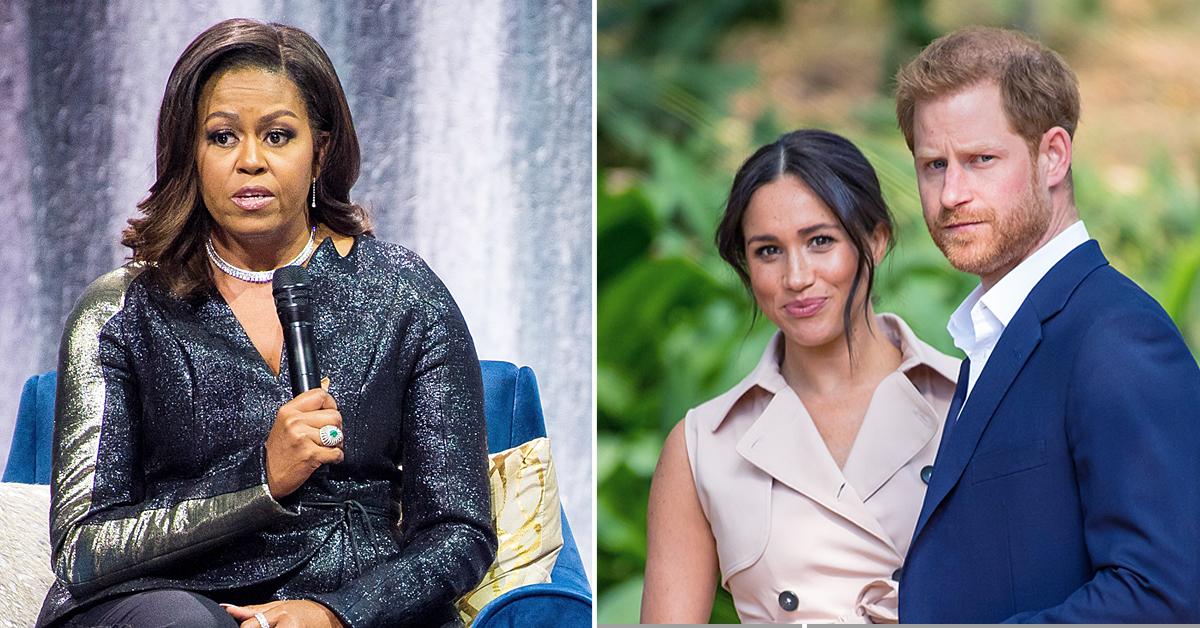 It's been over a week since Prince Harry and Meghan Markle's tell-all interview with Oprah Winfrey aired, and it still is being talked about. Now, former First Lady Michelle Obama reacted to the pair's revelations while speaking with Access Hollywood.
"My hope is that, when I think about what they're going through, I think about the importance of family and I just pray that there is forgiveness and there is clarity and love and resolve at some point in time," she said. "Because there's nothing more important than family."
Article continues below advertisement
During the chat with Winfrey, Harry, 36, revealed that he was not as close with his brother, Prince William, and his father, Prince Charles.
"I love William to bits. He's my brother. We've been through hell together. But we are on different paths," he said about his sibling. "The relationship is space. Time heals all things, hopefully."
Article continues below advertisement
Harry went on to reveal that his father "stopped taking his phone calls" at one point.
"There is a lot to work through there," he said. "I feel really let down, because he's been through something similar. He knows what pain feels like. I will always love him, but there is a lot of hurt that's happened. I will continue to make it one of my priorities to try to heal that relationship. But they only know what they know."
Article continues below advertisement
Meghan also claimed that someone in the royal family was "concerned" over Archie's skin color when he was born.
Following the interview, Buckingham Palace released a statement over the accusations. "The whole family is saddened to learn the full extent of how challenging the last few years have been for Harry and Meghan," it read.
"The issues raised, particularly that of race, are concerning," the statement continued. "While some recollections may vary, they are taken very seriously and will be addressed by the family privately."