Meghan Markle Will Not Receive Birthday Cards From Her Father Thomas Markle & Siblings, Expert Claims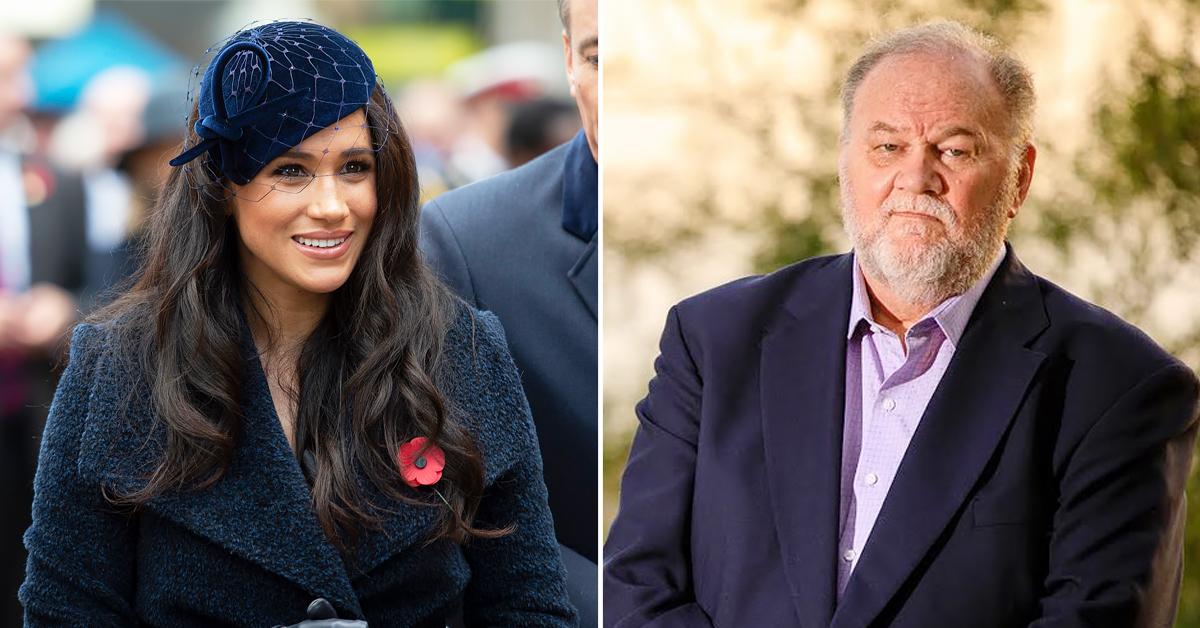 Meghan Markle is gearing up to ring in a new decade this week, and while her friends and mom, Doria Ragland, will most likely celebrate with her in-person, her father, Thomas Markle, and siblings will have nothing to do with the bash.
Article continues below advertisement
"The Sussexes' ­celebrity neighbors, agents, lawyers and PR spin doctors will flock to their Montecito haven," Tom Bower, who is writing a memoir about Meghan, claimed. "But there will be no birthday cards from Meghan's father and siblings, nor probably from her in-laws in London."
Article continues below advertisement
"There will certainly be no adoring congratulations from the small army of former friends the Duchess has shunned over the past 15 years, including her ex-husband, childhood confidants and discarded London associates," he added. "Sincere family love, ­wishing her another 40 healthy years, will be limited to her mother, the ­permanently silent Doria. Yet Meghan probably won't care a jot. Self-important Meghan seems to believe her needs are more important than those of others — most famously her father, Thomas Markle. America and ­Britain are dotted with ­people baffled by her abrupt termination of their previously close relationship. Meghan appears to show little remorse about hurting them."
Earlier this year, the former actress — who turns 40 on August 4 — said that she felt betrayed after her father lied to her about his involvement with the press. Since then, their relationship has never been the same.
Article continues below advertisement
Now, Thomas is getting revenge on his daughter. "I will be petitioning the California courts for the rights to see my grandchildren in the very near future," the 77-year-old told Fox News.
"Archie and Lili are small children. They're not politics. They're not pawns. They're not part of the game," he continued. "And they're also royal and entitled to the same rights as any other royal. I am hoping Her Majesty The Queen and the royals and the people of England will stop and think about this. Archie and Lili are just sweet little kids."