Meghan Markle's Father Thomas Markle 'Will Be Petitioning The California Courts For The Rights To See My Grandchildren In The Very Near Future'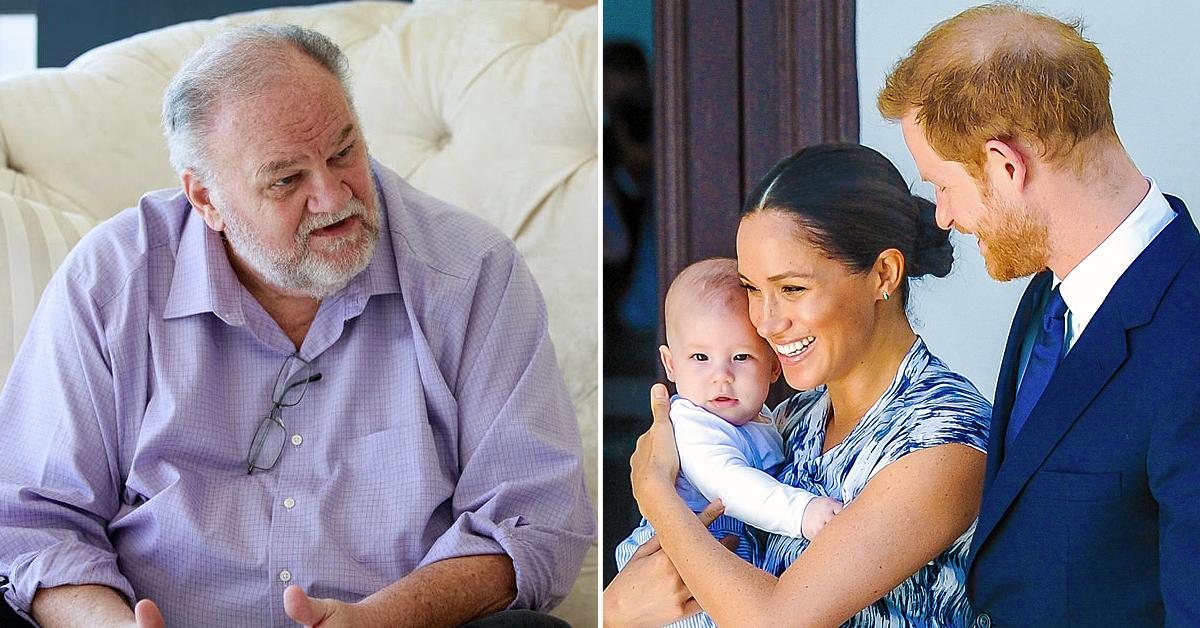 Meghan Markle's estranged father, Thomas Markle, wants to take his daughter to court so that he can spend time with his grandchildren.
Article continues below advertisement
"I will be petitioning the California courts for the rights to see my grandchildren in the very near future," the 77-year-old told Fox News.
The former lighting director then asked Queen Elizabeth for a favor.
Article continues below advertisement
"I'd like to take this opportunity to ask Her Majesty The Queen, the British family, the royal family to allow Lili to receive her baptism and first christening at the Queen's church. You shouldn't be punishing her for Meghan and Harry's bad behavior," he said.
Article continues below advertisement
"Archie and Lili are small children. They're not politics. They're not pawns. They're not part of the game," he continued. "And they're also royal and entitled to the same rights as any other royal. I am hoping Her Majesty The Queen and the royals and the people of England will stop and think about this. Archie and Lili are just sweet little kids."
In March, the former actress, 39, revealed that after her father broke her trust, she hadn't spoken to him.
Article continues below advertisement
"If we're going to use the word betrayal, it's because when we were told by the comms team that this was going to be a story coming out – the tabloids had apparently known for a month or so and decided to hold until the Sunday before our wedding to create drama, which is also really key in all of this," she explained.
In June, Meghan welcomed her second child, but she did not fill in her father on the big news.
Article continues below advertisement
"No phone calls, I just heard it on the radio," Thomas told 60 Minutes Australia.
Thomas added, "I'll be very disappointed that I don't get to hold my granddaughter."
However, he still sent some well-wishes to his daughter. "I am very pleased with the announcement of the safe and healthy delivery of my new granddaughter, and I wish her and her mother all my love and best wishes," he shared.