Thomas Markle Believes Oprah 'Is Using' Prince Harry & Meghan Markle To 'Build Her New Shows'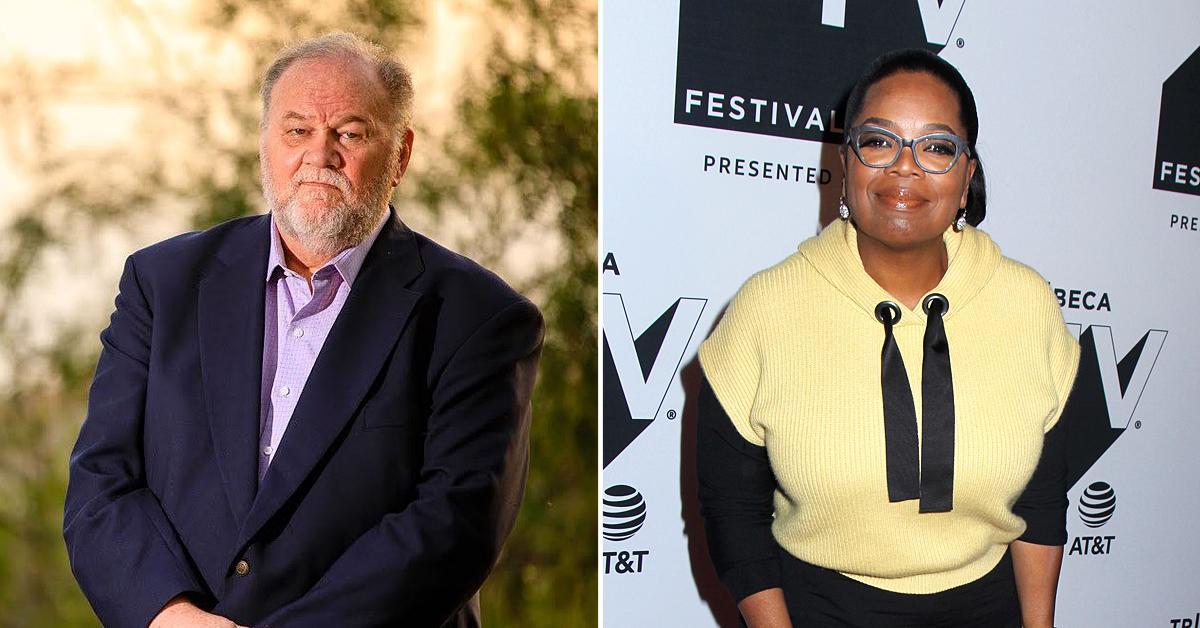 For once, Thomas Markle is taking aim at someone other than his daughter Meghan or son-in-law Prince Harry.
While on 60 Minutes Australia, the actress' estranged father claimed that he wants the best for his family, but he believes Oprah Winfrey is "benefitting" from the pair's interviews.
Article continues below advertisement
"I think Oprah Winfrey is playing Harry and Meghan. I think she's using them to build her network and build her new shows," he confessed. "I think she's taking advantage of a very weakened man and getting him to say things that you just shouldn't be saying on television."
Article continues below advertisement
"To have someone bare their soul on four or five different shows to 50 or 60 million people ... even Dr. Phil wouldn't do that," he added.
In March, Harry and Meghan sat down for a CBS tell-all with Winfrey, and last month, Harry's docuseries with the TV personality, The Me You Can't See, debuted on AppleTV+. Shortly after, he appeared in a follow-up conversation special for the mental health doc.
Article continues below advertisement
Thomas admitted that he did watch some of the Apple TV+ series, but he think it's all "a setup."
"I think she's patting herself on the back and making a lot of money on this. Her ratings went up 25 percent, so obviously there's money there, a lot of it," he explained. "I"m sure he gives Harry and Meghan money, but I don't think in compensates for what they're doing."