Meghan Markle & Prince Harry 'Suspected The Entire Institution Was Conspiring Against Them,' Which Is One Of The Reasons They Left The Royal Family, Author Claims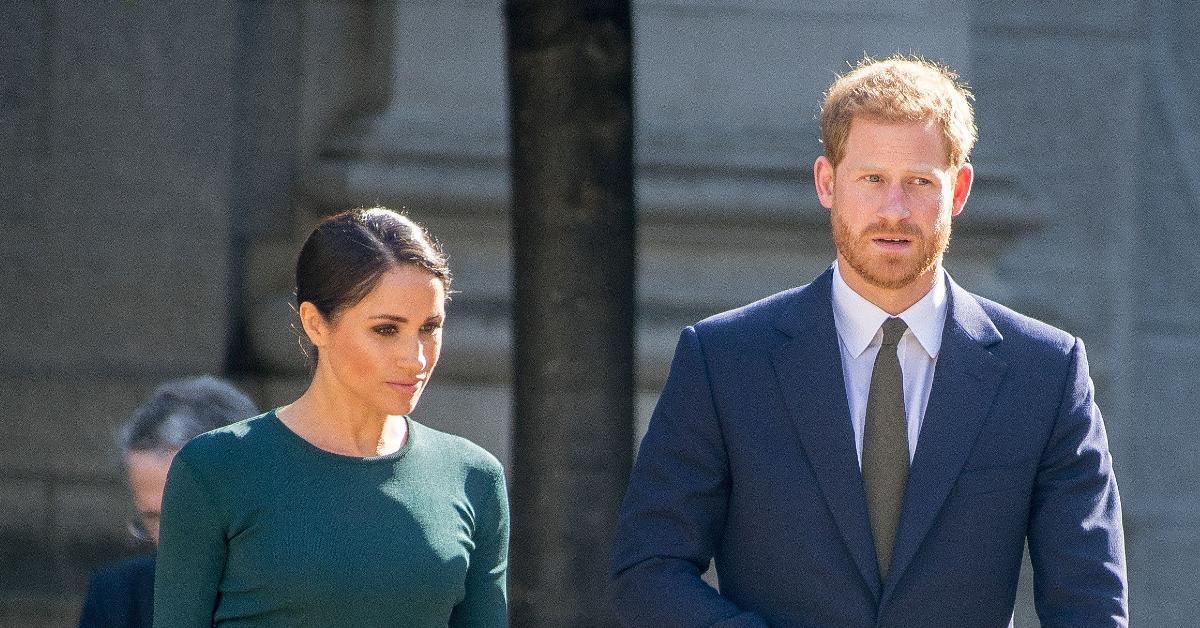 It seems like Meghan Markle and Prince Harry got signs that they should leave the royal family, Andrew Morton claimed in his an updated version of his book, Meghan: A Hollywood Princess.
Article continues below advertisement
"The royal couple suspected that the entire institution was conspiring against them. As they saw it, the evidence was all around them," he writes. "The unspoken code was straightforward: the future of the monarchy was assured, with or without Meghan and Harry."
Article continues below advertisement
"This sense that, despite their international popularity, they were low down the royal totem pole was confirmed when Harry arranged to meet the Queen for a grandson-to-grandmother chat in early January," he writes. "At the last minute the meeting was postponed. Harry suspected classic internal politics, his family concerned that anything the Queen agreed during informal conversations would be used by Harry as a negotiating tactic."
Article continues below advertisement
The former actress, 40, and her husband, 37, decided to step down from their roles in 2020. A few months later, they announced they were moving to the U.S.
However, during an interview with James Corden, the red-headed prince made it clear that he still cares about his brood.
"It was never walking away," he stated. "It was stepping back rather than stepping down."
Article continues below advertisement
"Whatever decisions are made on that side I will never walk away," he said. "I'll always be contributing. My life is public service so wherever I am in the world it's going to be the same thing. It was a really difficult environment as I think a lot of people saw. We all know what the British press can be like. It was destroying my mental health. This is toxic, so I did what any husband and what any father would do which is, 'I need to get my family out of here,' but we never walked away."