Meghan Markle Reportedly Acted Unreasonable After The Tiara She Wanted To Wear To Her Wedding Was Unavailable: She Went From 'Duchess Difficult To Duchess Dictatorial'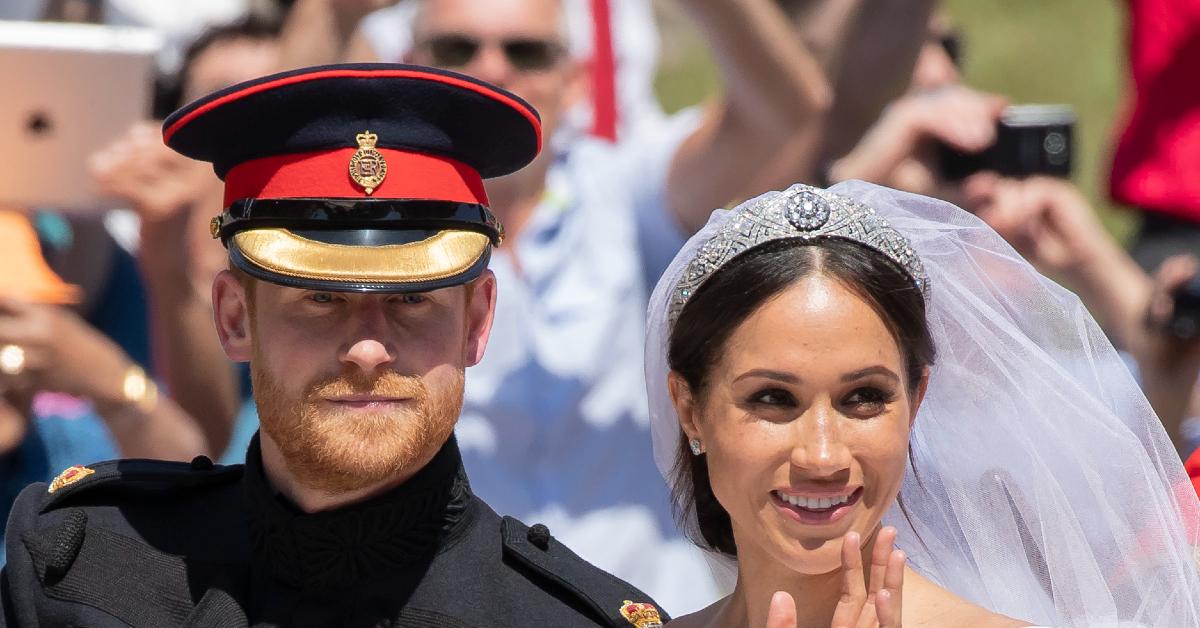 It seems like more details are coming out about Meghan Markle's wedding day. According to Andrew Morton, who wrote Meghan: A Hollywood Princess, the 40-year-old was upset when a tiara she wanted to wear for her nuptials was unavailable.
Article continues below advertisement
In new chapters, Prince Harry reportedly "shouted" at Angela Kelly, the personal advisor to Queen Elizabeth, and said: "What Meghan wants, Meghan gets."
But the former TV star angrily reacted, prompting Queen Elizabeth to say: "She gets what tiara she's given by me."
Article continues below advertisement
"Almost overnight, the narrative about her turned full circle, from Duchess Difficult to Duchess Dictatorial," Morton wrote. "Once that narrative was fixed in the popular imagination, it was almost impossible to change."
Article continues below advertisement
"The Duchess of Cambridge's coolness towards Meghan, and William's alleged bullying contributed to a devastating 'Cain and Abel' fallout between the brothers," he wrote. "Harry was the 'prime mover' in souring relations between the Sussexes and the Royal Family, but it was Meghan who 'took the hit.'"
Article continues below advertisement
"Far from abandoning Meghan, the Palace had a team which spent 'hundreds of hours monitoring social media accounts' and 'violent threats were reported to the police,'" he continued.
Meghan has been vocal about how she felt alone when living at the palace.
Article continues below advertisement
"Yeah, there was [a breaking point]," she shared. "I just didn't see a solution. I would sit up at night, and I was just like, 'I don't understand how all of this is being churned out' — and again I wasn't seeing it — but it's almost worse when you feel it through the expression of my mom or my friends or them calling me crying like, 'Meg, they're not protecting you.' And I realized it was all happening just because I was breathing."
"Look, I was really ashamed to say it at the time and ashamed to have to admit it, to Harry especially, because I know how much loss he's suffered. But I knew that if I didn't say it that I would do it — and I just didn't want to be alive anymore. And that was a very clear and real and frightening constant thought," she continued.