Meghan Markle Looked 'More Powerful' During NYC Trip: She Is 'Determined To Change The World,' Body Language Expert Claims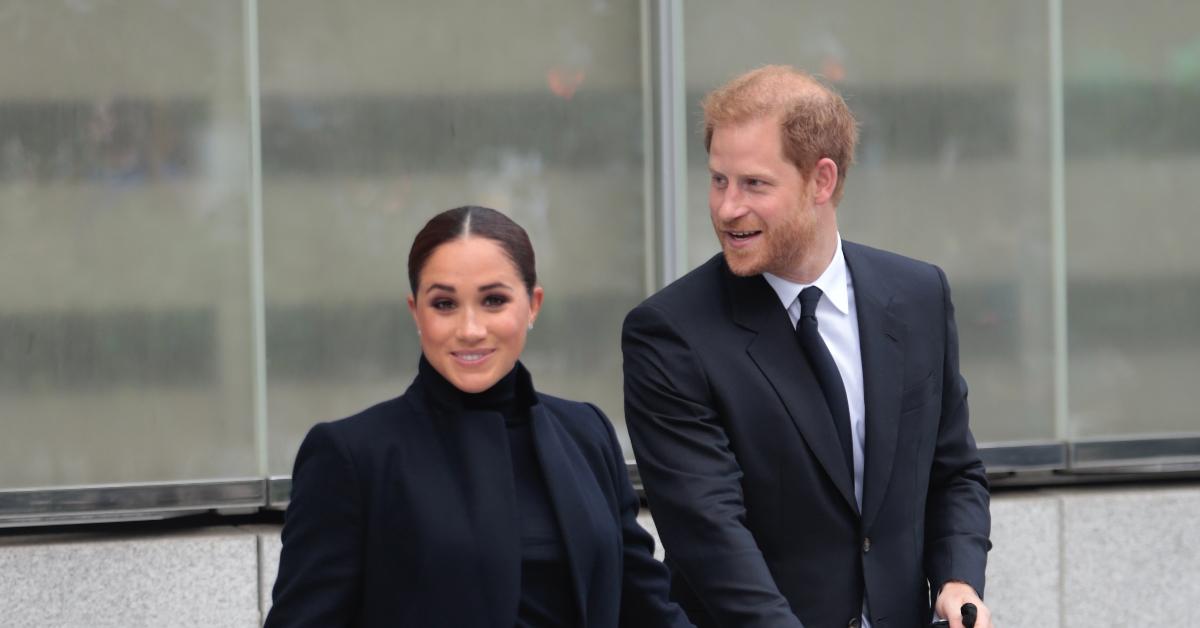 When Meghan Markle and Prince Harry visited New York last week, body language expert Judi James noticed that the former actress has more of a pep in her step since leaving the royal family.
Article continues below advertisement
"New York Meghan and Time mag cover's Meghan reveal a woman with a much more steely look in both her eye expression and her body posing and movement," she said, referring to the couple's photoshoot for the outlet. "She is also seen looking more independently powerful and much more like a leader. Now she has the profile but without the restrictions we can see the much steelier version of Meghan, who looks determined to change the world for the better and sooner rather than later."
Article continues below advertisement
"Since she returned to the U.S., Meghan's body language has changed and not just because she has now become a mother for the second time," she said. "There is the new, corporate version of Meghan, as seen on the Time magazine cover and clearly taking the 'Most Influential' tag seriously in terms of business status despite the fact that the list also includes other icons like Britney Spears and Dolly Parton. On the Time cover she looks like her character in Suits got a promotion to CEO."
Article continues below advertisement
James continued, "Her eyes form an eye-smile but there is also a look of challenge and determination there too, while her leg-splay signals confidence and resilience. Harry hangs on her shoulder or poses alongside looking more like a wingman or supporter."
Article continues below advertisement
The two were spotted multiple times out and about in the Big Apple, but royal expert Angela Levin thought their getaway was unnecessary.