Meghan Markle & Prince Harry Reportedly Used Some Of Taylor Swift's Bodyguards During NYC Trip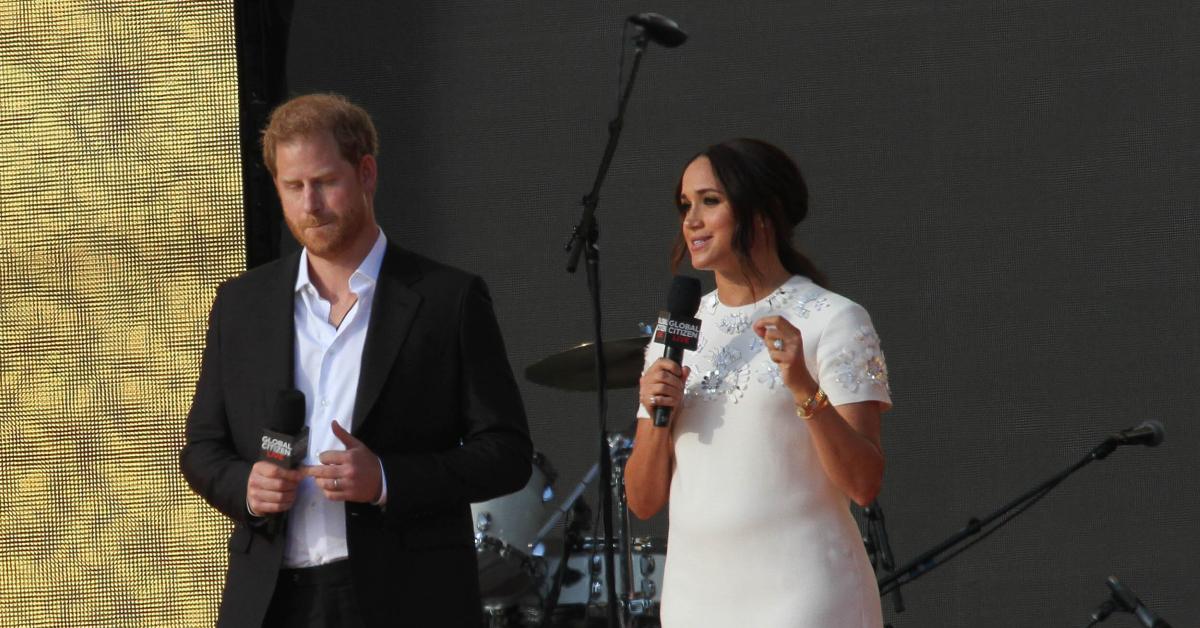 What do Meghan Markle, Prince Harry and Taylor Swift all have in common? Apparently, they all use the same bodyguards!
During the couple's recent trip to New York City, some of the security men from Swift's team were spotted alongside them, the Daily Mail reported.
Article continues below advertisement
According to the outlet, one of them is a former police officer for the New York Police Department named Jimmy, who also works as part of Swift's team as her head of security.
The former actress, 40, and Harry, 37, were escorted to many events during their short trip. At one point, there were guards outside of the Carlyle Hotel on the Upper East Side, where they were staying.
Article continues below advertisement
It makes sense that the pair have tight security, as they are some of the most well-known people in the world.
Article continues below advertisement
"The level of security around Meghan and Harry in New York is far greater than you would see with a megastar such as the late Michael Jackson or anyone else I have protected at the highest showbiz level," Matt Fiddes told the Daily Star. "What they had in New York is similar to government presidential protection like the Secret Service."
Despite being financially cut off from the royal family, the two spend around $12,000 a day on security, it is believed.
Article continues below advertisement
"No two days are the same," former Royal Protection Officer Simon Morgan shared. "A lot of work has gone into that one day that you actually see — maybe not just weeks but months in the planning. A day in the life of a royal bodyguard is quite high-pressured. There's a lot riding on you, you wear lots of different hats."
"You're looking at a very large package that's commensurate with the risks," Morgan continued. "You're not just talking about man-hours, you're talking about a big package that goes into that. And certainly once they start to travel, that is when the cost implications increase quite significantly."
Article continues below advertisement
The two visited the One World Observatory, in addition to the 9/11 museum and the Global Citizen Live concert, where they urged people to get vaccinated amid the pandemic.