Meghan Markle & Prince Harry 'Made It Clear They Wanted To Have Private Lives But Continually Invade Their Own Privacy,' Expert Says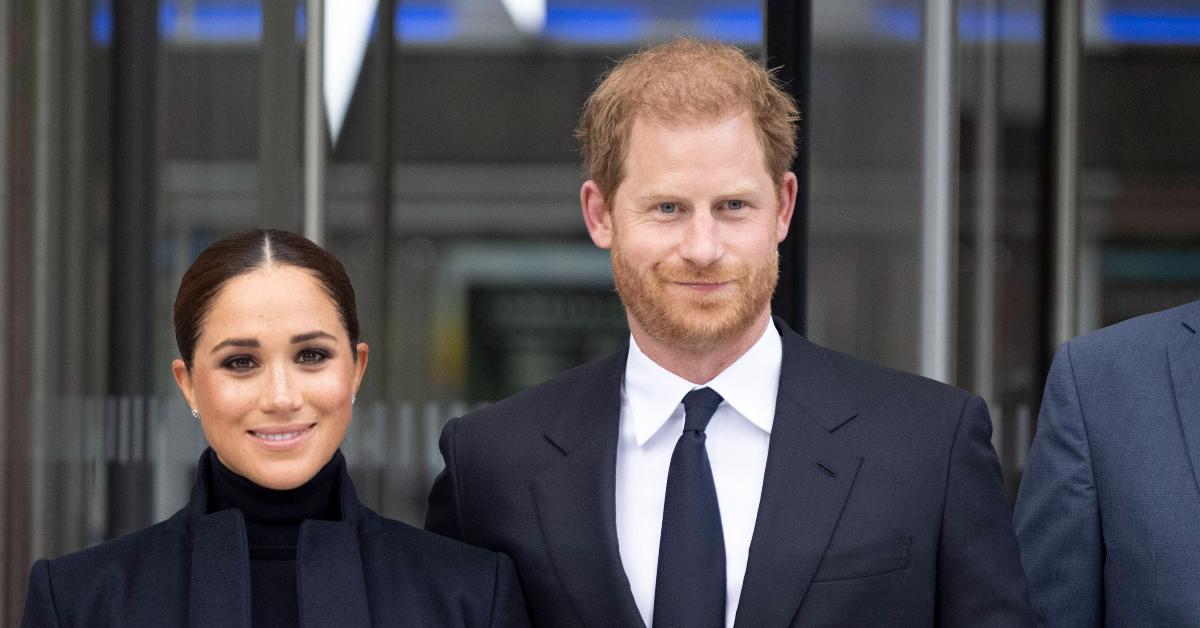 Even though Meghan Markle and Prince Harry stole the show in NYC in late September, "there is no royal comeback," expert Charles Rae told Entertainment Daily.
Article continues below advertisement
The pair are "no longer active members of the royal family and do not represent the royal family on anything," he said. "They made it clear they wanted to have private lives but continually invade their own privacy."
Article continues below advertisement
The two made an appearance at the Global Citizen Live event and also toured the 9/11 museum and One World Observatory. Though this was the duo's first appearance since Meghan, 40, gave birth to Lilibet, people were confused since one of the reasons they left the U.K. was to not be in the spotlight all the time.
"Their stepping-out last week will no doubt be the first of many similar appearances and visits. Harry and Meghan are setting a precedent for their new line of work, and what they have decided they will be," Duncan Larcombe told Closer magazine. "They essentially did a royal visit, like they used to in the U.K. – just on their own terms and in their own way. So it seems they have quit life in the U.K. to do exactly what they did here over in the States. Their visit to the memorial last week makes them the first two 'royals' – if they can still be considered that – to pay their respects at the 20th anniversary of 9/11."
Article continues below advertisement
He continued, "There will no doubt be a lot of meetings at the Palace and talks over how they are going to approach Harry and Meghan's plans. This visit was a huge two fingers up to the royal family and shows the royal feud is far from over."
Royal expert Angela Levin also critiqued Harry and Meghan's trip to the Big Apple.
"The three-day visit felt like the launch of a woke alternative to the royal family that we have in the U.K.; a push for everybody to ditch them to follow Harry and Meghan, who understand young people and the issues that matter," she wrote for The Sun, calling their appearance at the concert "nauseating."