Meghan Markle & Prince Harry Opt Out Of Lunch After Service Of Thanksgiving Due To 'Tension' With Royal Family, Piers Morgan Claims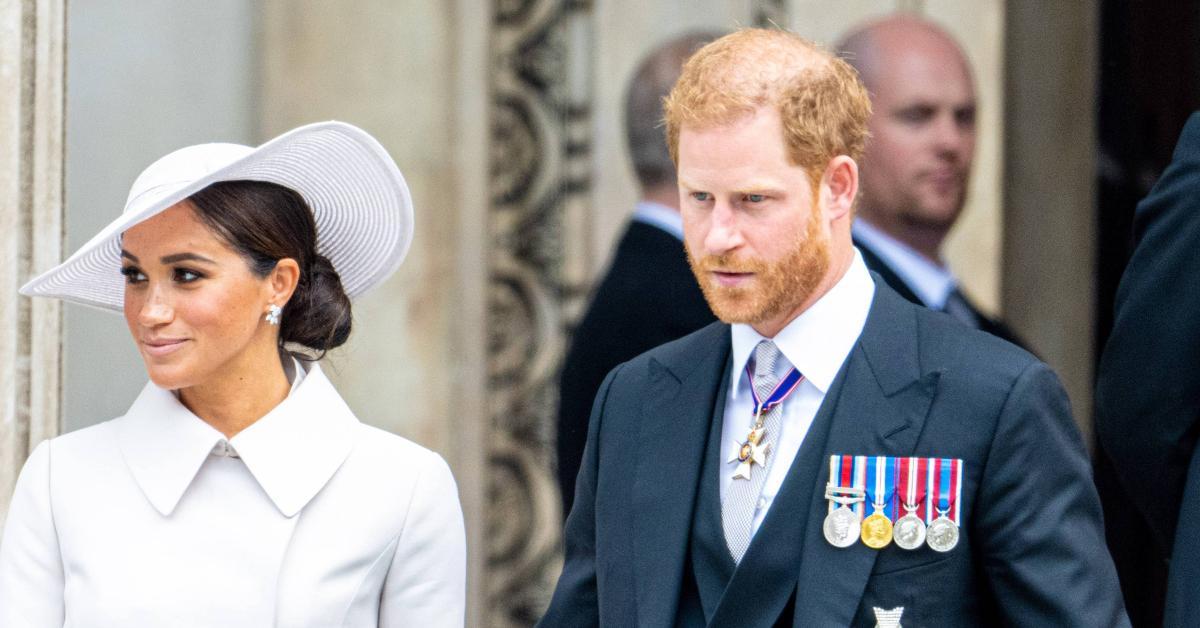 Meghan Markle and Prince Harry decided to skip out on the lunch that is held after the Service of Thanksgiving on Friday, June 3.
According to Piers Morgan, an insider told him that the duo still have a "frosty" relationship with other members of the royal family.
"The rest of the family went into the garden and were milling around and they just disappeared," he claimed on his TV show. "So there is already a lot of tension there, and the only glue it seems in this whole tension is the Queen and she's not going to be there."
Article continues below advertisement
Morgan seems to be right: when the pair, who moved to California in 2020, attended the shindig, they sat on the other side of the room from Prince William and Kate Middleton, and Prince Charles apparently barely looked at them while inside the building.
To make matters worse, the couple was booed when they arrived at St Paul's in London.
Article continues below advertisement
Before Meghan, 40, and Harry, 37, trekked over from the U.S. to Europe, it seemed like things were on the right track when it came to making up with Prince William, 39.
"The brothers needed time for everything to settle down," a source said. "The family, including William, had been disappointed in the way Harry and Meghan chose to leave the royal family. William sees that Meghan is a good mother and loyal wife, and he is genuinely pleased for his brother. It seems that the two of them have healed the rift and are very much back on their old buddy terms. Meghan's distance from Kate has also helped heal the friction [between] the two men."
However, things have taken a turn, as William and Kate are not expected to attend Lilibet's first birthday on June 4, as they will be in Wales for Jubilee celebrations.
"At the moment, it does not look likely that Harry and Meghan and William and Kate will meet up separately during the Jubilee celebrations," one insider told Page Six. "There is certainly nothing in the diary at the moment."