Kate Middleton & Prince William Won't Attend Niece Lilibet's 1st Birthday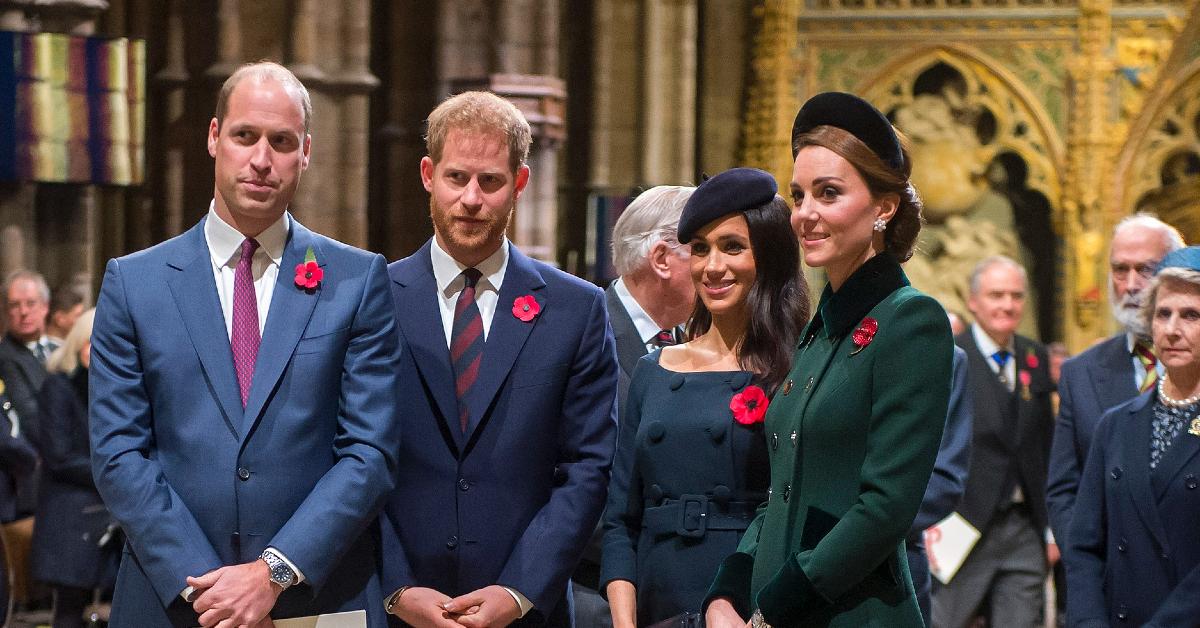 They're out! Prince William and Kate Middleton will not be at Lilibet's first birthday party on Saturday, June 4, the Daily Mail reported.
According to the outlet, the duo have a good reason why they can't attend Meghan Markle and Prince Harry's daughter's big day — they will be in Wales as part of the Platinum Jubilee celebrations.
Queen Elizabeth will be meeting her great-granddaughter at Frogmore Cottage, though, which is where Harry, 37, and Meghan, 40, will be staying while back in the U.K.
Article continues below advertisement
In April, the red-headed royal and the former actress hopped across the pond to meet with Queen Elizabeth, 96, before they went to the Invictus Games. "She had plenty of messages for Team U.K., which I have already passed on to most of them," he told the BBC on Monday, April 18. "So, it was great to see her. I'm sure she would love to be here if she could."
Article continues below advertisement
At the time, Harry was asked if he would make it back in June for the Queen's Platinum Jubilee, but he didn't give a straight forward answer. "I don't know yet. There's lots of things: security issues and everything else. So this is what I'm trying to do, trying to make it possible that, you know, I can get my kids to meet her," he replied.
Shortly after, it was announced that the California-based pair were reuniting with the royal family after all.
"Prince Harry and Meghan, The Duke and Duchess of Sussex are excited and honoured to attend The Queen's Platinum Jubilee celebrations this June with their children," a spokesperson for the duo said.
Despite William and Kate not being with their niece, it seems like Harry and the dad-of-three are finally back on good terms.
"The brothers needed time for everything to settle down," a source said. "The family, including William, had been disappointed in the way Harry and Meghan chose to leave the royal family. William sees that Meghan is a good mother and loyal wife, and he is genuinely pleased for his brother. It seems that the two of them have healed the rift and are very much back on their old buddy terms. Meghan's distance from Kate has also helped heal the friction [between] the two men."