Meghan Markle & Prince Harry Must Have Thought The Millions Of Dollars Prince Charles Left Them 'Was Absolutely Nothing & They Needed Loads More,' Expert Claims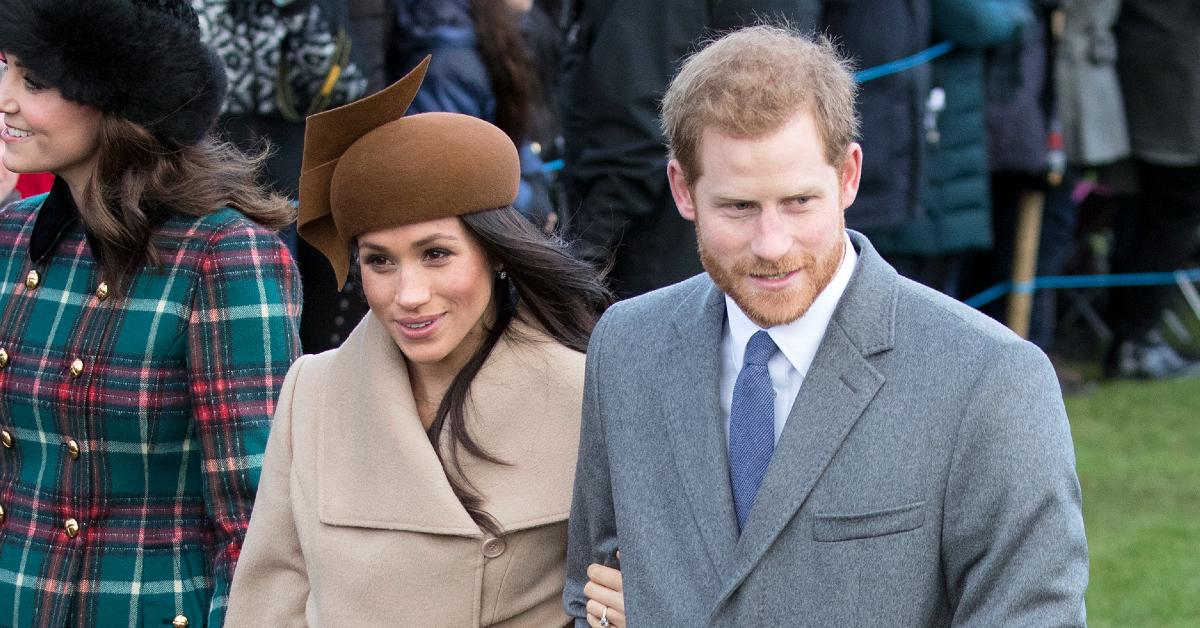 Prince Harry revealed that the royal family had "cut him off" after he uprooted his life to California, but now it has been revealed that Prince Charles gave Meghan Markle and Harry and Kate Middleton and Prince William £4.45 million pounds (over $6 million USD) in 2020.
Article continues below advertisement
After the figure was revealed, royal biographer Angela Levin was confused why Meghan and Harry would complain about their money problems.
"My only way of walking through this is that he and Meghan thought the £3million to £4million that his father gave them to help set them up was absolutely nothing and they needed loads more," she said on talkRADIO. "That's the only excuse I can make for what otherwise is a blatant lie."
Article continues below advertisement
She continued, "They don't want to pay anything, they want to get the money rolling in with doing very little in return. That's been shown up with Spotify ... they've done one extremely boring podcast for half an hour."
Article continues below advertisement
While speaking to Oprah Winfrey in March, Harry said he had been "cut off in the first quarter of 2020," but the annual Sovereign Report shows that Charles gave him and Meghan money until the "end of the first financial quarter," meaning they were being paid out until the end of June 2020.
However, the California-based couple clapped back, and a spokesperson said "it's inaccurate to suggest that there's a contradiction."
Article continues below advertisement
"The Duke's comments during the Oprah interview were in reference to the first quarter of the fiscal reporting period in the UK, which starts annually in April," they said. "This is the same date that the 'transitional year' of the Sandringham agreement began and is aligned with the timeline that Clarence House referenced."
Article continues below advertisement
Biographer Omid Scobie also revealed that Harry and Charles' stories add up.
"Despite some confusing reports, Prince Charles and Prince Harry's timelines for the period the Sussexes' financial support ended are the same," he said. "Clarence House says funding continued until last summer (Q1 of the UK's fiscal year is April to June) and Harry told Oprah the same."