Meghan Markle & Prince Harry 'Will Be Under Scrutiny To Deliver' Content For Spotify Podcast As They Take Time Off To Be With Newborn Daughter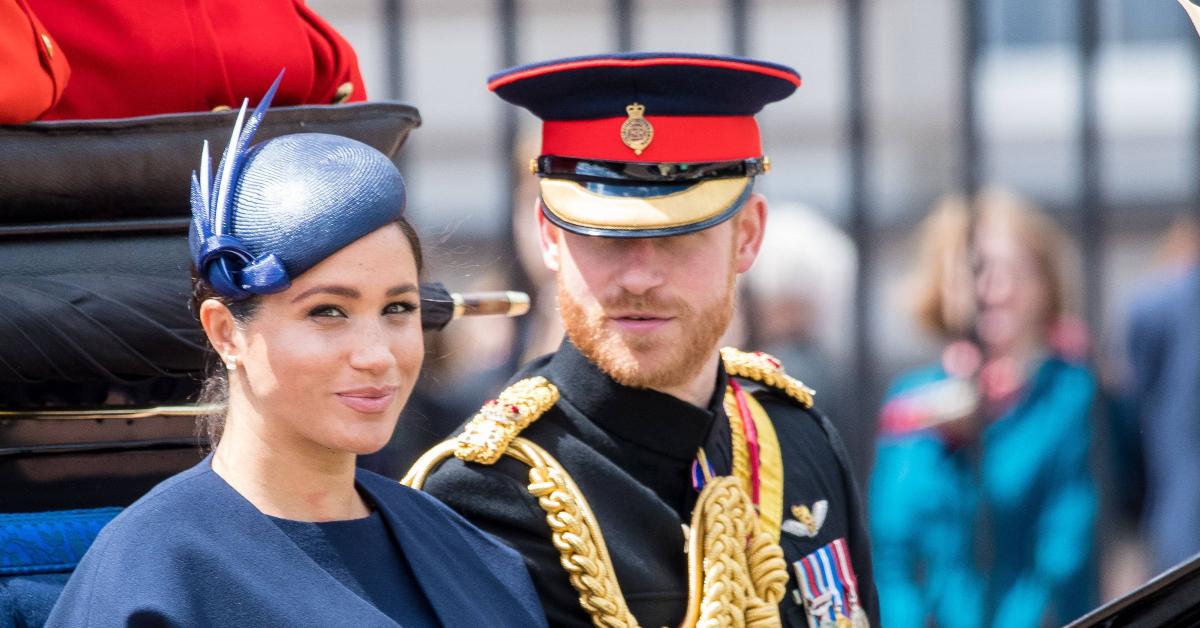 Meghan Markle and Prince Harry just welcomed their daughter, Lilibet Diana, meaning that they will take some time off from projects and social engagements. However, since the duo signed a lucrative deal with Spotify to put out content, they may find themselves under pressure by some executives to keep up with their contractual obligations.
Article continues below advertisement
"We're being told they're having up to five months off and people who are paying them a lot of money will expect something in return," Phil Dampier — who writes a column for The Royal Observer — said. "They seem to be using up a lot of ammunition very early and putting a lot of stuff out there in terms of deals and agreements with lots of firms. The question might be asked whether they have too much on their plate."
Meanwhile, PR guru Mark Borowski said the couple may have gotten ahead of the game and pre-recorded shows between now and early 2022.
Article continues below advertisement
"Even if the shows haven't materialized yet, it's a win-win for Spotify to have two of the most famous people in the world connected to them," he said. "But Harry and Meghan will be under scrutiny to deliver. What are these guys going to produce? What do they stand for? Having just had a baby and dealing with COVID too might explain the delay. It might be different if they weren't so keen on having full control over output."
Article continues below advertisement
Prior to the former actress giving birth, it was revealed that the duo — who moved to California in 2020 — wanted to spend an ample amount of time with their tot.
"It will be the summer and they want to make sure they both take their leave so they have some real quality time together once the baby arrives," an insider previously shared, adding that they will "both take some proper time off."
In March, Harry revealed that after his family cut him off, he considered working with big companies such as Spotify and Netflix.
Article continues below advertisement
"At the time during COVID, the suggestion by a friend was 'what about streamers?' and we hadn't thought about it," he recalled of how the collaboration came about. "There were all sorts of different options and from my perspective, I just needed enough money to pay for security to keep my family safe."