Prince William 'Can't Just Forgive Prince Harry For Throwing The Royals Under The Bus,' Source Says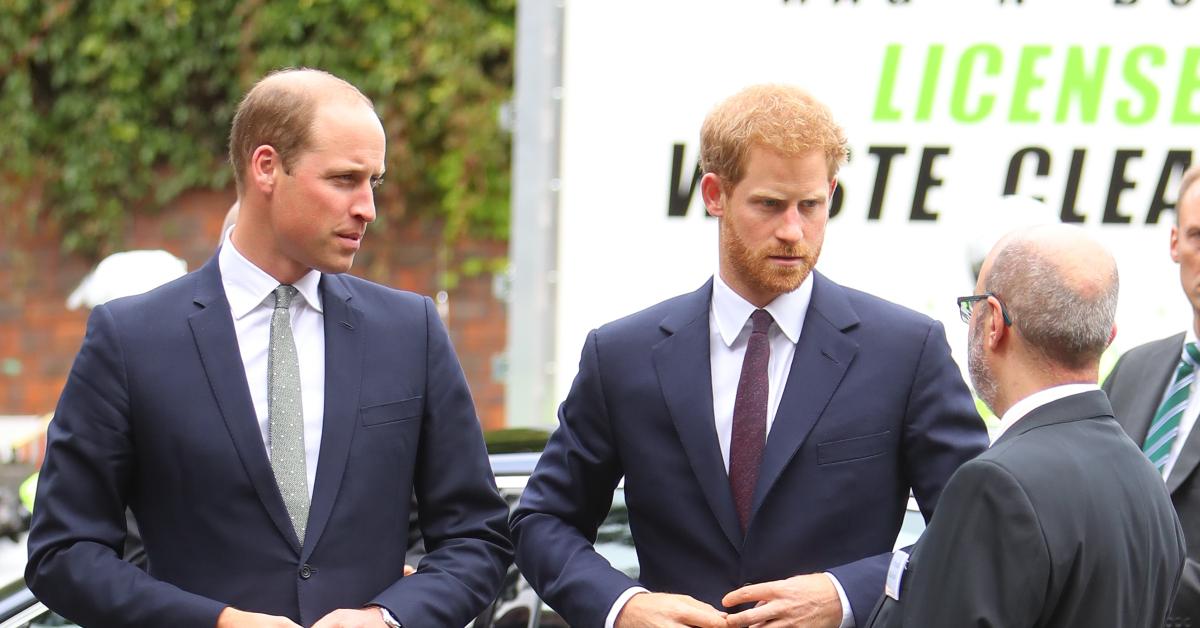 Even though Prince William and Prince Harry will reunite on July 1 to attend Princess Diana's statue unveiling, it looks like their relationship will not be fixed overnight.
Article continues below advertisement
"William and Harry are on the same page about keeping the peace at the unveiling of the Diana statue," a source told In Touch. "Their inner circle is hoping that it'll be an opportunity for the boys to reconnect in person on July 1."
"He can't just forgive Harry for throwing the royals under the bus at the flick of a switch. Maybe he'll feel differently when they come face to face and see each other in person, but it's looking highly unlikely," the insider adds.
Article continues below advertisement
To make matters worse, William, 39, has "zero interest in hanging out with Harry on a social level" when he returns back home, the source revealed.
Article continues below advertisement
"Prince William and Prince Harry will attend a small event to mark the unveiling of a statue they commissioned of their mother, Diana, Princess of Wales, in the Sunken Garden at Kensington Palace on Thursday 1st July," a note from Kensington Palace, which was obtained by The Royal Observer, read. "In addition to close family of Diana, Princess of Wales, members of the statue committee, the sculptor Ian Rank-Broadley, and garden designer, Pip Morrison, will also be present. Further details about the statue and garden will be provided on the 1st July."
This is the second time the brothers have been with each other since Harry left the royal family in 2020.
Article continues below advertisement
When Harry and William were seen talking at Prince Philip's funeral in April, it seemed like they still had issues to hash out.
"Anyone thinking that this would be resolved at a wake is sadly misguided. It's going to take more than one or two conversations, but I think this is a significant start," royal expert Katie Nicholl shared. "Let's not forget that before Harry arrived in the U.K., all conversations had basically ceased. This was the icebreaker, this was the baby step. And everyone's hope is that these conversations continue productively and not be leaked to the media. Things were not going to be resolved in one or two family meetings."
Article continues below advertisement
Though Harry's visit will be short and sweet, here's to hoping the boys can make up once and for all.