Prince Harry Wants 'To Be More Important Than' Prince William, 'He's Enjoying Being Naughty,' Expert Claims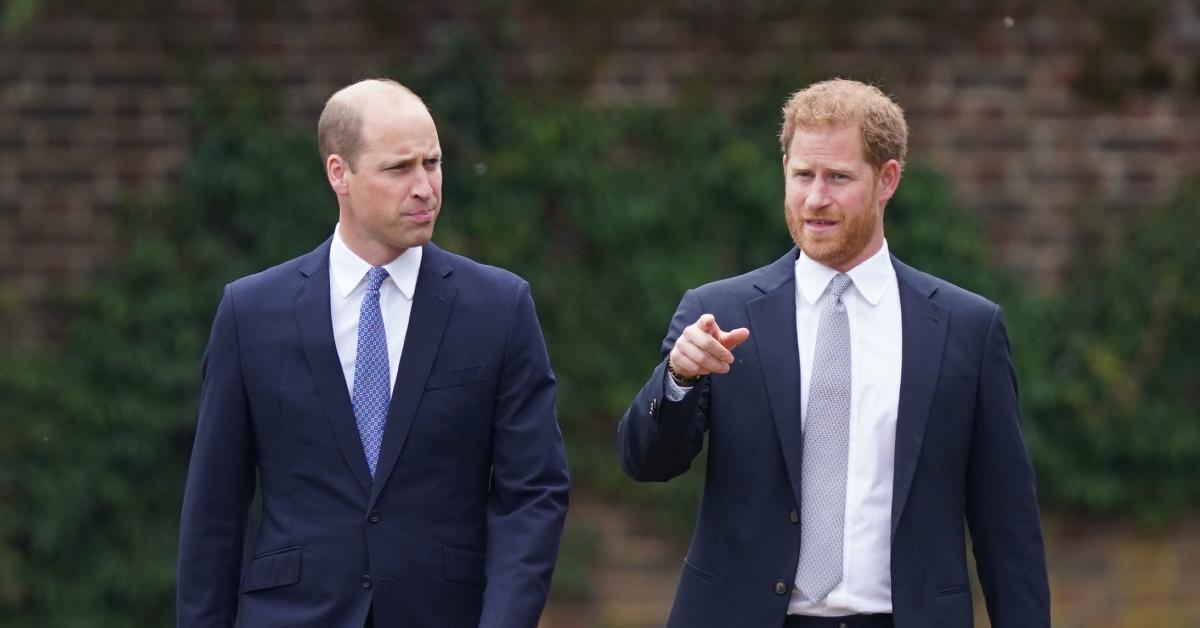 When Meghan Markle turned 40, she uploaded a video of herself talking about a new initiative, and her husband, Prince Harry, even made an appearance. Now, royal expert Angela Levin believes there's a reason why the 36-year-old loves being the center of attention.
Article continues below advertisement
"When he was at Eton, he hated being there, and he decided he was going to be with the bad boys," she shared. "I think Harry has got this streak — a lot of us have, but we put it to one side — of being bad and showing off. He is also wanting to be more important than William."
"He's got the ability now to say and do things that probably he could never do before, and he's enjoying being naughty," she continued.
Article continues below advertisement
Levin also slammed the dad-of-two for taking a private jet to a polo match in Colorado, as he has been vocal about protecting Mother Nature over the years.
Article continues below advertisement
"It shows that, A, they're out of touch, but also, B, they're huge hypocrites," Levin fumed. "They tell us all what we have to do, but they don't think they're involved in that. They're the exception because they're so grand and important."
Levin wasn't the only one who was annoyed at Harry's latest move.
Article continues below advertisement
One person wrote, "Yesterday, Prince Harry took a private jet home from a polo match — after lecturing us all about how climate change is one of the world's 'most pressing issues.' A total hypocrite. Elite environmentalism is about telling the little people to know their place," while GB News host Dan Wootton fumed, "You couldn't make it up! Fake eco-warrior Prince Harry takes another private jet flight — this time to go to a posh polo match. Just remember this is a bloke hectoring us all about air travel. Given his actions, he should be roundly ignored."
"If this two-faced twerp tries to lecture us again about carbon footprints, ignore him," Piers Morgan said.