Queen Letizia Of Spain Looks Trendy Wearing A Denim Dress To A Meeting In Madrid — See Photos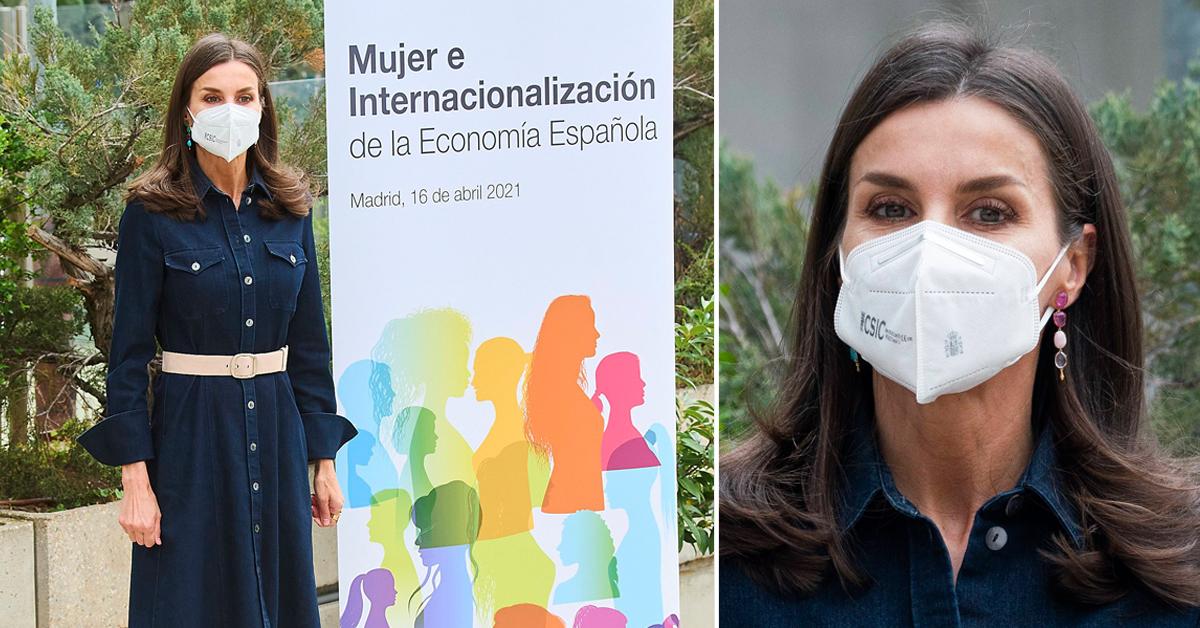 So trendy, as usual! Queen Letizia of Spain wore a denim dress while attending a meeting about the role of women in the internationalization of the Spanish economy in Madrid, Spain, on Friday, April 16.
Article continues below advertisement
Scroll through the photos below to see her outing!
Article continues below advertisement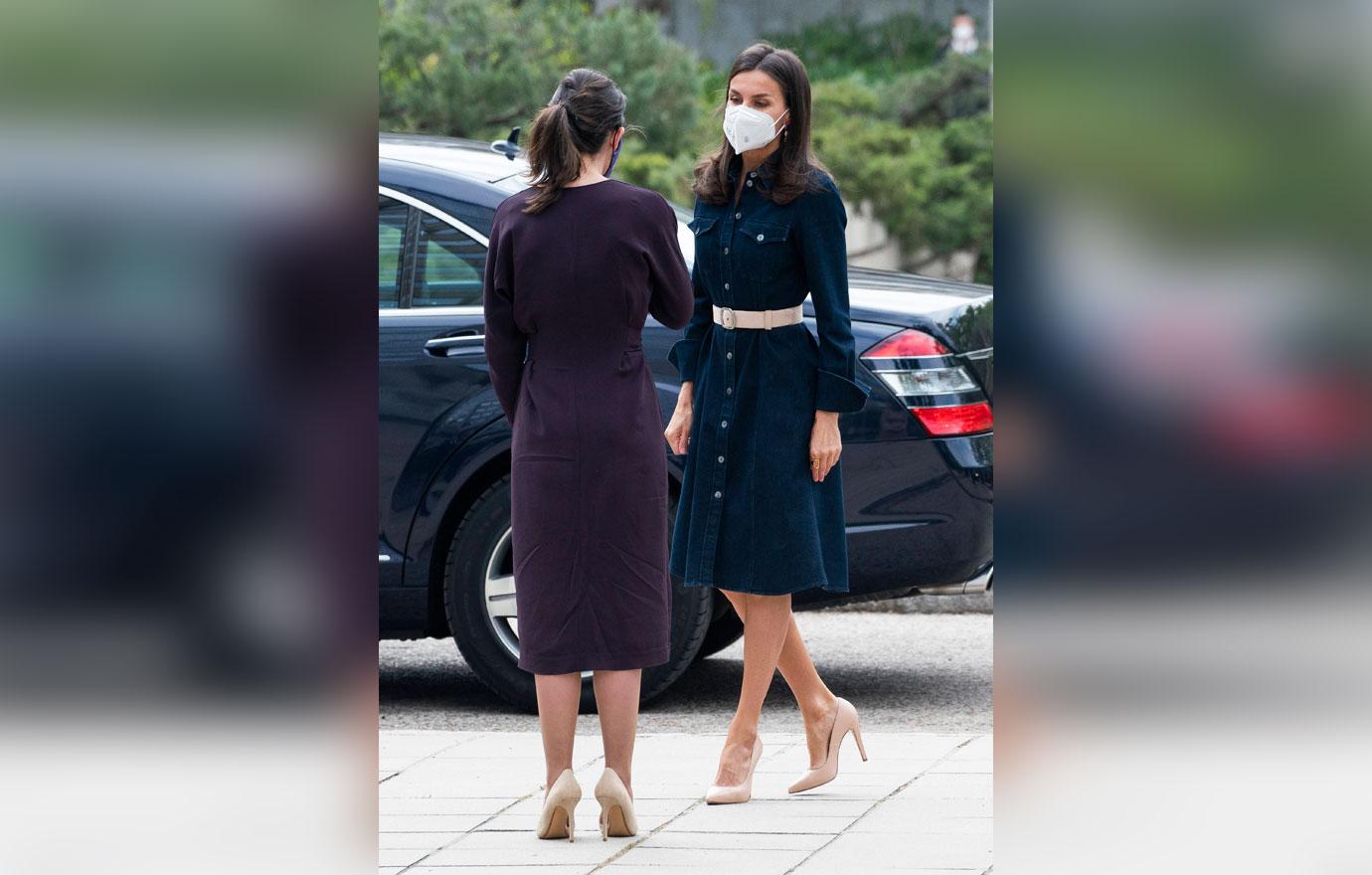 The royal was photographed wearing a denim dress, which she accessorized with nude pumps and a nude belt, while speaking with Irene Montero, the Minister for Equality.
The Queen also chatted with Reyes Maroto, the Minister of Industry, Trade and Tourism, who wore a beige dress with black heels.
The purpose of the event was to help businesswomen branch out into international markets and provide female entrepreneurs with some advice.
Article continues below advertisement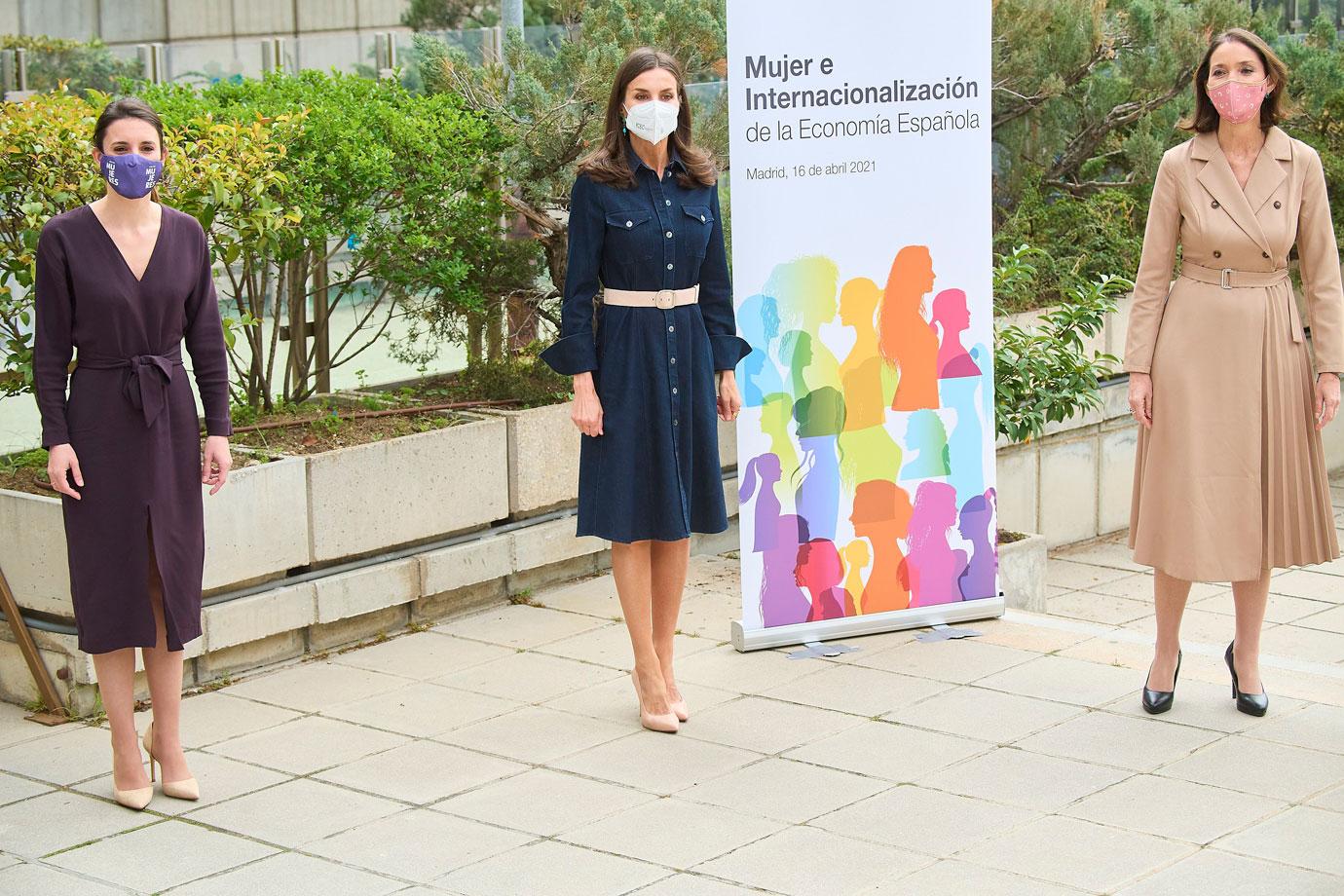 The Queen, Montero (left) and Maroto (right) all smiled for the camera, as they posed outside with a sign.
The brunette beauty has been keeping busy! Earlier this week, she was spotted attending the placing of the desk of late MP Clara Campoamor, which took place outside the Congress of Deputies in Madrid, Spain.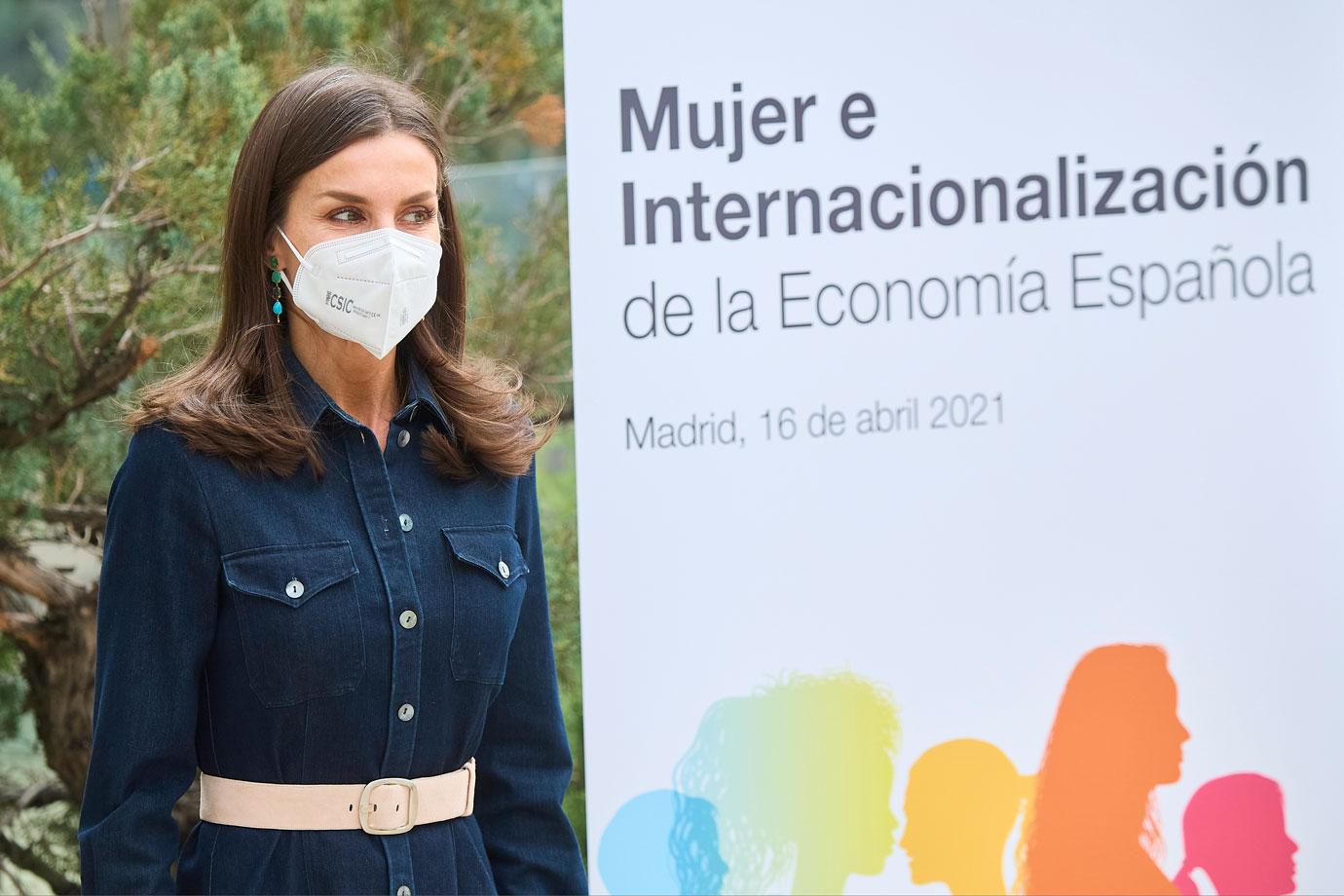 The prior event celebrated the 90th anniversary of women being able to vote in Spain, which Campoamor fought for during the writing of the Spanish Constitution of 1931.
Of course, the Queen looked amazing, as she wore a red power suit, in addition to a red purse and white face mask.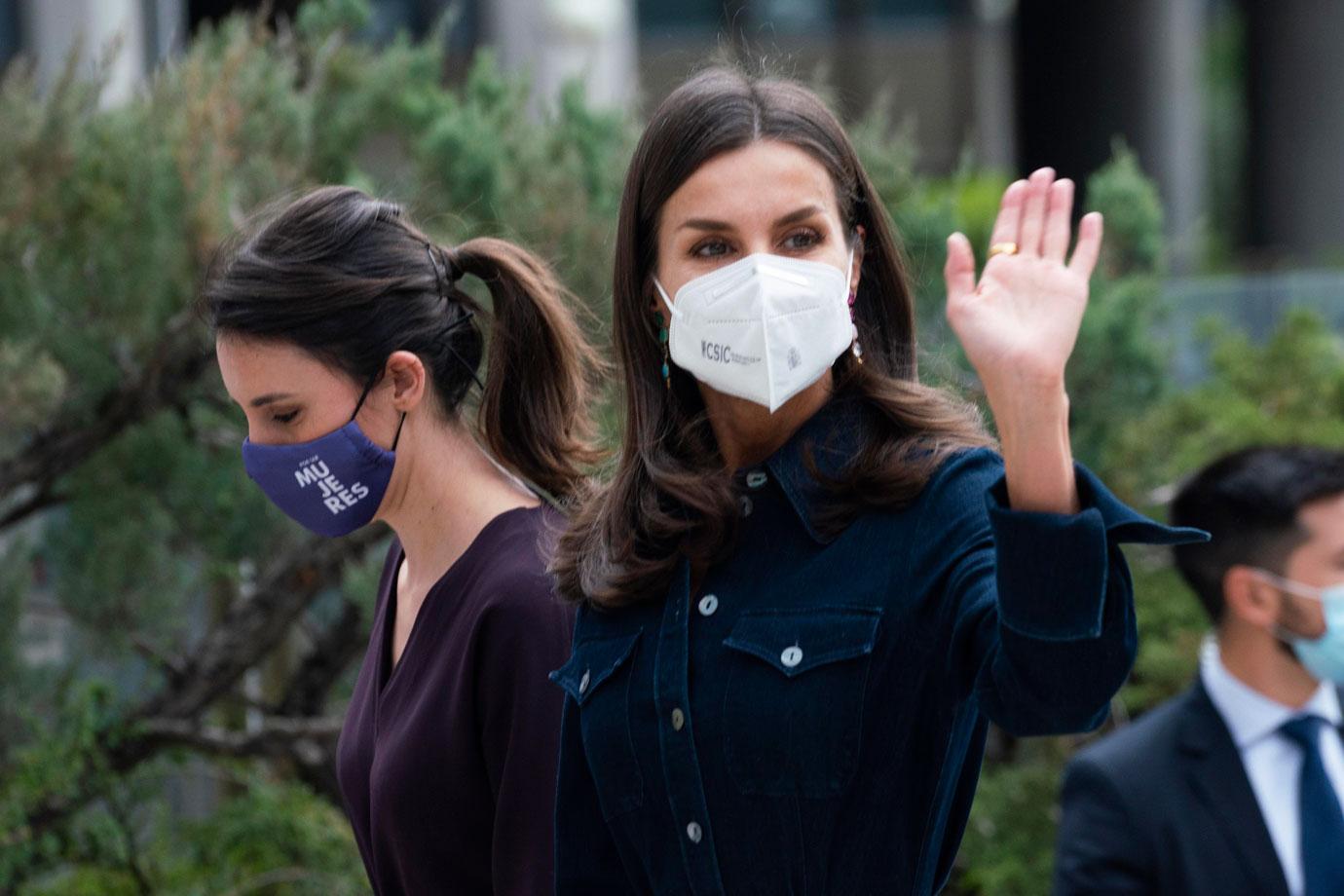 Bye for now! The Queen waved to everyone as she left.
When Prince Philip passed away on April 9, she and her husband wrote a sweet note to the royal family.
"From Their Majesties The King and Queen of Spain. Dear Aunt Lilibet, We were deeply saddened to hear of the passing of our dear Uncle Philip. At this painful time, we would like to convey to you our deepest condolences on behalf of the Spanish Government and the people and all our closeness and support. We will never forget the occasions we were able to share with him and the legacy of service and dedication to the Crown and the United Kingdom that he always carried out at your side. Our thoughts and prayers are with Your Majesty and the whole family. With all our love and affection, Felipe, Letizia," they wrote in a telegram.