Richard Madeley Slams Meghan Markle & Prince Harry For 'Lecturing' Others On Climate Change When They Take Private Jets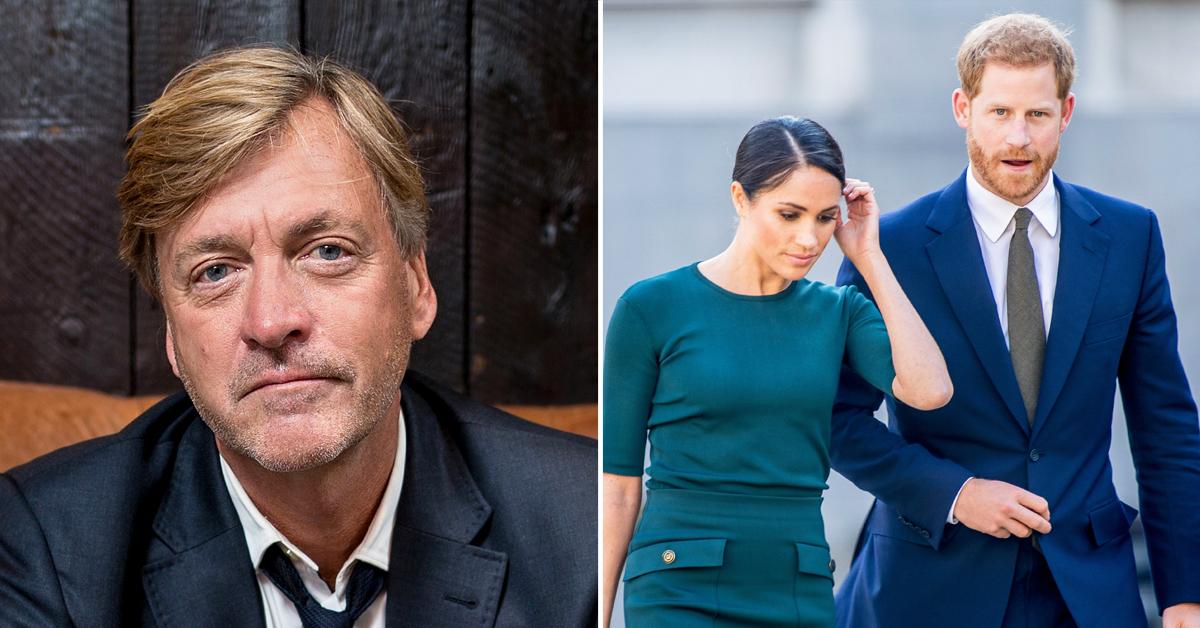 Good Morning Britain host Richard Madeley believes Meghan Markle and Prince Harry should practice what they preach! The pair, who have been outspoken about climate change, frequently take private jets, which the TV personality doesn't always agree with.
Article continues below advertisement
"I think it's when people are in a position to lecture us go and do something different," he said. "I'm thinking about Harry and Meghan who about a year and half ago two years ago made a big deal about not flying. And at the same time they were kind of flying down to see Elton John on his private jet, making other flights ... Harry made a flight to go to a sports tournament the other day and then flew back. I think that's when the argument gets shaky — when people tell us what to do and go and quietly go ahead and do their own thing anyway."
Article continues below advertisement
This is hardly the first time Harry, 37, has been called out for his actions. In August, the dad-of-two took a private jet to play polo with his pals in Aspen, Colo.
One person wrote, "Yesterday, Prince Harry took a private jet home from a polo match — after lecturing us all about how climate change is one of the world's 'most pressing issues.' A total hypocrite. Elite environmentalism is about telling the little people to know their place," while GB News host Dan Wootton fumed, "You couldn't make it up! Fake eco-warrior Prince Harry takes another private jet flight — this time to go to a posh polo match. Just remember this is a bloke hectoring us all about air travel. Given his actions, he should be roundly ignored."
Article continues below advertisement
Harry has frequently spoken about saving the environment.
Article continues below advertisement
While speaking to Oprah Winfrey in March, he said: "Kids growing up in today's world, pretty depressing right. Depending on where you live, you home country is either on fire, it's either underwater, hoses or forests are being flattened."