Meghan Markle Has The Power When Posing For 'Time' Magazine Cover, While Prince Harry 'Seems Happy To Endorse Her As A Wingman,' Body Language Expert Says
Many people critiqued Meghan Markle and Prince Harry's Time magazine cover, and now body language expert Judi James is dissecting their poses on the cover and in other photos displayed in the outlet.
Article continues below advertisement
The 37-year-old wore all-black on the cover, while his wife, 40, donned a white outfit.
"Looking more like a scene from Suits than your average royal-marries-actress couple, Harry and Meghan have adopted the ultimate City power-poses here, with most of the power signals coming from Meghan while Harry seems happy to endorse her as a wingman," James said of the couple.
Article continues below advertisement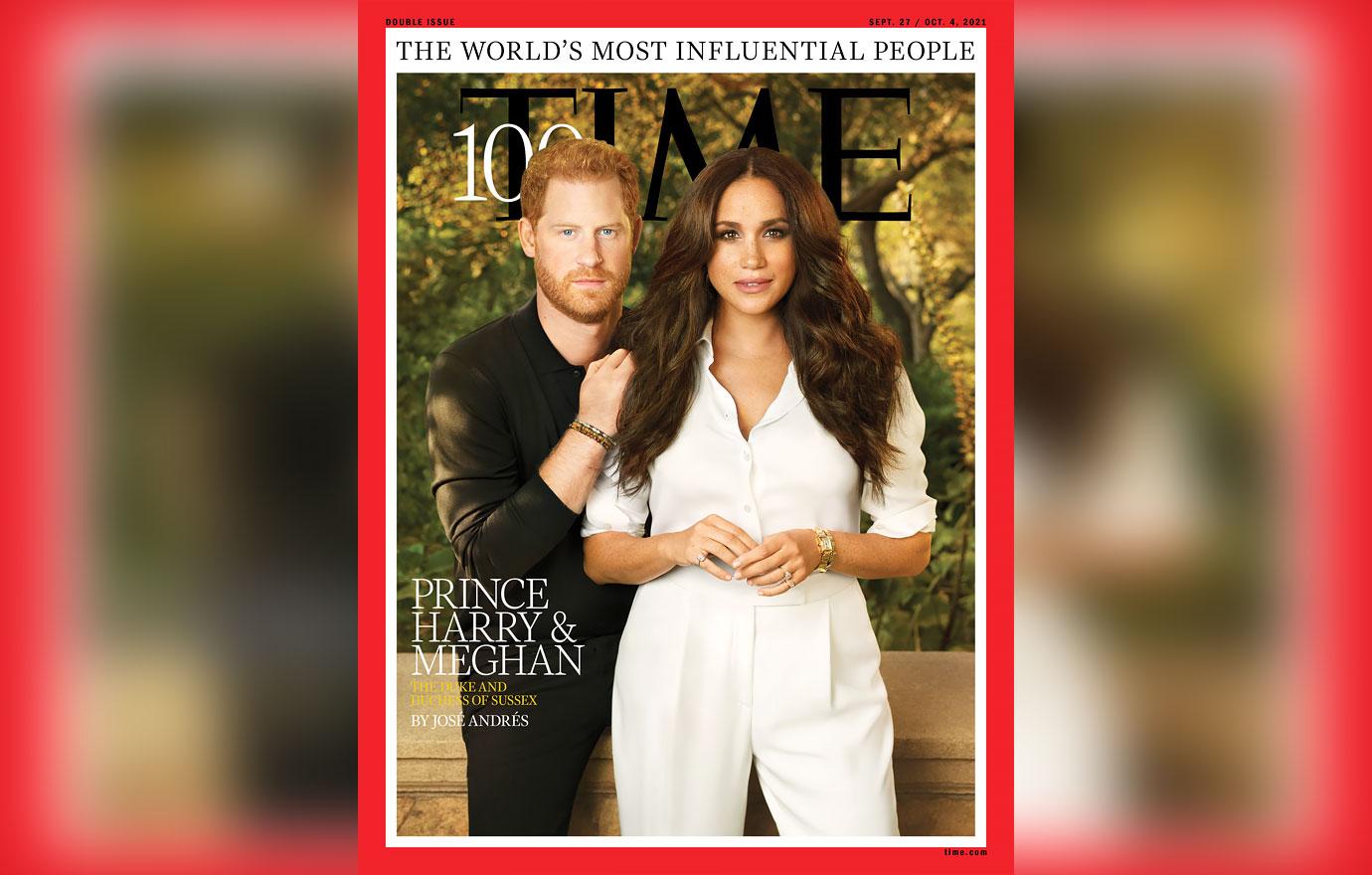 Article continues below advertisement
In another photo, the duo — who both wore dark green — posed in front of a window.
"Meghan's leg splay suggests both power and confidence here in the second pose and that partial, one-arm barrier gesture with the other hand raised to the face is a the classic 'enquiring intellectual' pose of business experts," James noted. "Meghan is to the front of both these poses and in the first one Harry stands beside and behind her with one hand placed rather self-consciously on her shoulder while she employs a slightly more tentative hand-touch at waist level. He seems to be directing us towards his wife in terms of the real power and brains of the family here."
Article continues below advertisement
In a third shot, Meghan and Harry were photographed smiling at one another with trees in the background.
"It's back to the familiar idyllic, tree-based themed setting for the couple here, reminding us of the endurance of the love we last saw when a pregnant Meghan lay with her head in Harry's lap in front of a huge tree," James shared. "Their entwined fingers and their eye contact signal mutual affection and the casual setting signifies the message of freedom they love to send out."
Article continues below advertisement
However, some people didn't believe the photograph was real.
One person wrote, "This photo looks photoshopped. Also, the way they are positioned is very revealing: it's the Meghan show and Harry is just the supporting actor," while another added, "Harry looks completely awkward peering behind his wife like this."
A third user added, "Wow, this photo speaks volumes. There is no hiding who's in control."