Prince Harry May 'Regret Some Of His Actions' In A Few Years — And Meghan Markle Is 'Responsible To Some Extent' For Ongoing Family Feud, Expert Claims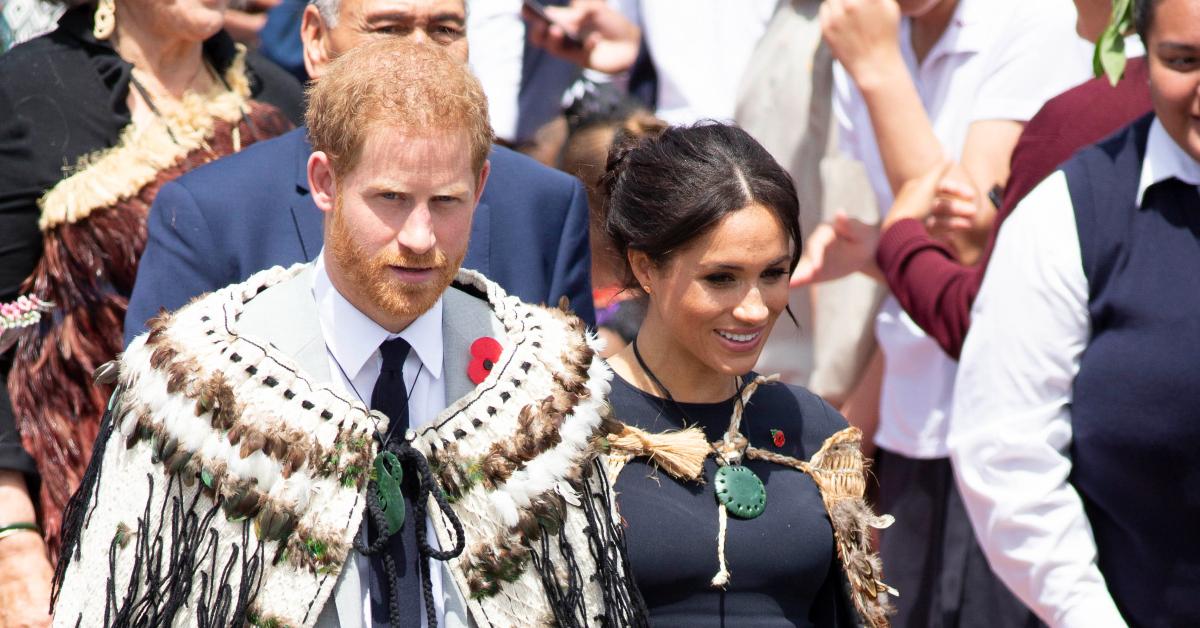 Prince Harry's life has changed a lot, and even though he seems to be much happier living on the West Coast, he still is far away from his family — something he may be upset about later on.
Article continues below advertisement
"Five years ago he was one of, if not the most popular member of the royal family, regarded as a war hero, one of the lads, a good laugh and the world's most eligible bachelor," royal expert Phil Dampier — who writes a weekly column for The Royal Observer — told Fabulous. "Now he is married, a father, a woke warrior and, sadly, very unpopular."
"Harry was a bit lost and clearly had bottled up for many years his feelings over the death of his mother and the circumstances of her death," he continued. "Meghan is a strong woman and maybe he needed that. But it's a shame that her influence has resulted in him leaving his country of birth, giving up royal duties and falling out with his blood family, just as she has done with hers."
Article continues below advertisement
The two decided to step back from royal duties and move to California in 2020. "Now his only link is through the Invictus Games, his one true achievement," Dampier noted of Harry's charity.
Article continues below advertisement
Now Harry — who didn't have the nicest things to say about Prince William and Prince Charles when he spoke to Oprah Winfrey in March — is not on the best terms with his family, and Dampier believes that it will be hard for the dad-of-two to get back into the fold.
"Maybe in a few years time he will regret some of his actions, but at the moment he seems to be on a mission," Dampier explained. "There's no doubt in my mind that Meghan is responsible to some extent, but of course Harry has to make his own decisions. Harry is writing a book and there is that fear of what further bombshells he will unleash. The general public in the U.K. is fed up with Harry and Meghan's witterings, and I get the impression people of all ages in the U.S. are also tiring of their constant woke outbursts."
Article continues below advertisement
As for if Harry and Meghan will be welcomed back with open arms, that remains to be seen.
"I have said before that I don't think Meghan will ever return to the U.K., as she would receive a hostile reception, and it's becoming harder for Harry too," the author said. "It's a great shame but he has made his bed and must now lie in it."