Meghan Markle & Prince Harry Land Coveted Spot On Time Magazine's 100 Most Influential People List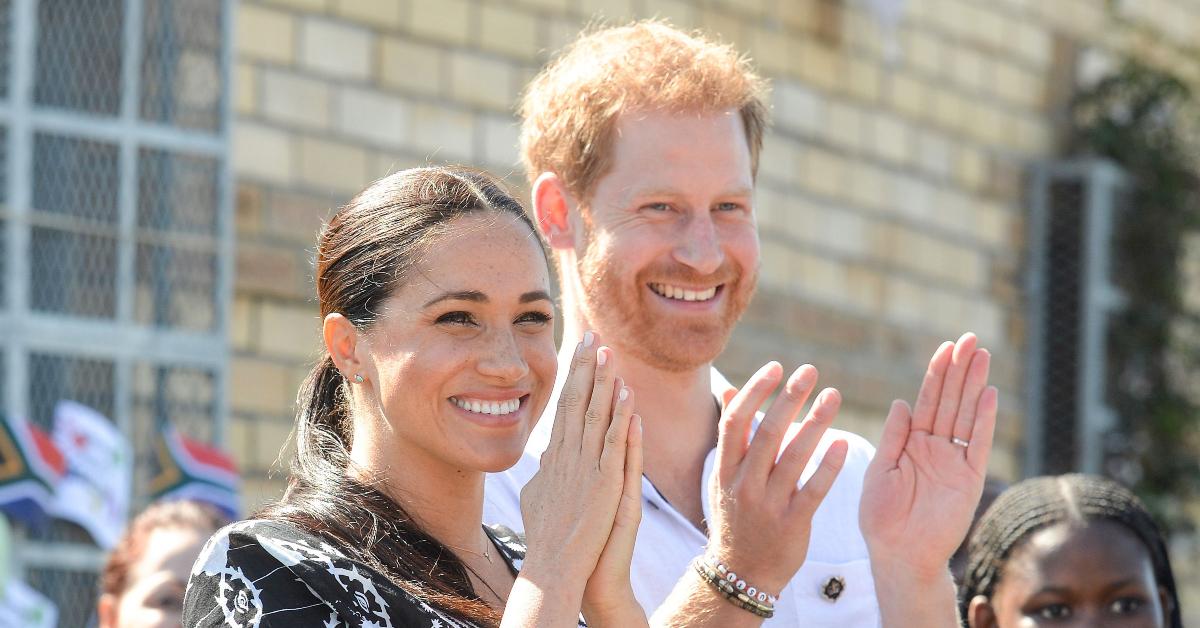 Though Prince Harry and Meghan Markle have ruffled some feathers in the past year, they still managed to land a coveted spot on Time magazine's 100 Most Influential People list this year.
Article continues below advertisement
The couple — who moved to California in 2020 — are featured on the issue, with Harry, who turned 37 on Wednesday, September 15, wearing all-black, while the 40-year-old actress sported a white pantsuit on the cover.
"There's a famous TV interview of Harry, the Duke of Sussex, when he was an Apache helicopter gunner a few years ago. He's sitting close to an airfield in Afghanistan, commenting on some royal news, when there's a bang and a group of soldiers scramble behind him," chef José Andrés began about the Duke and Duchess of Sussex.
Article continues below advertisement
"In one swift motion, he stands up, rips off his microphone and runs toward the action," he continued. "That same sense of urgency drives Meghan, now the Duchess of Sussex, who has long been an active humanitarian and a powerful advocate for women and girls around the world. 'This type of work is what feeds my soul,' she wrote in a 2016 essay. Springing into action is not the easy choice for a young duke and duchess who have been blessed through birth and talent, and burned by fame. It would be much safer to enjoy their good fortune and stay silent."
Article continues below advertisement
"That's not what Harry and Meghan do, or who they are. They turn compassion into boots on the ground through their Archewell Foundation. They give voice to the voiceless through media production. Hand in hand with nonprofit partners, they take risks to help communities in need — offering mental-health support to black women and girls in the US and feeding those affected by natural disasters in India and the Caribbean," he gushed.
Article continues below advertisement
"In a world where everyone has an opinion about people they don't know, the duke and duchess have compassion for the people they don't know. They don't just opine. They run toward the struggle," Andrés, who previously collaborated with the couple to build community centers with World Central Kitchen, added.
Additionally, the red-headed prince and the TV star were added to the "Icons" section of the list, which also includes pop star Britney Spears, country singer Dolly Parton, tennis player Naomi Osaka and more.
Article continues below advertisement
Other notables include Olympian Simone Biles, television producer Shonda Rhimes, football star Tom Brady and Apple CEO Tim Cook, who are featured in the "Titans" section, while actress Kate Winslet, singer Bad Bunny, rapper Lil Nas X and Ted Lasso star Jason Sudeikis made the "Artists" list.
The "Leaders" section features President Joe Biden, Vice President Kamala Harris, former President Donald Trump and more.