Meghan Markle 'Found Some Members' Of The Royal Family 'Unfriendly & Jealous,' Author Claims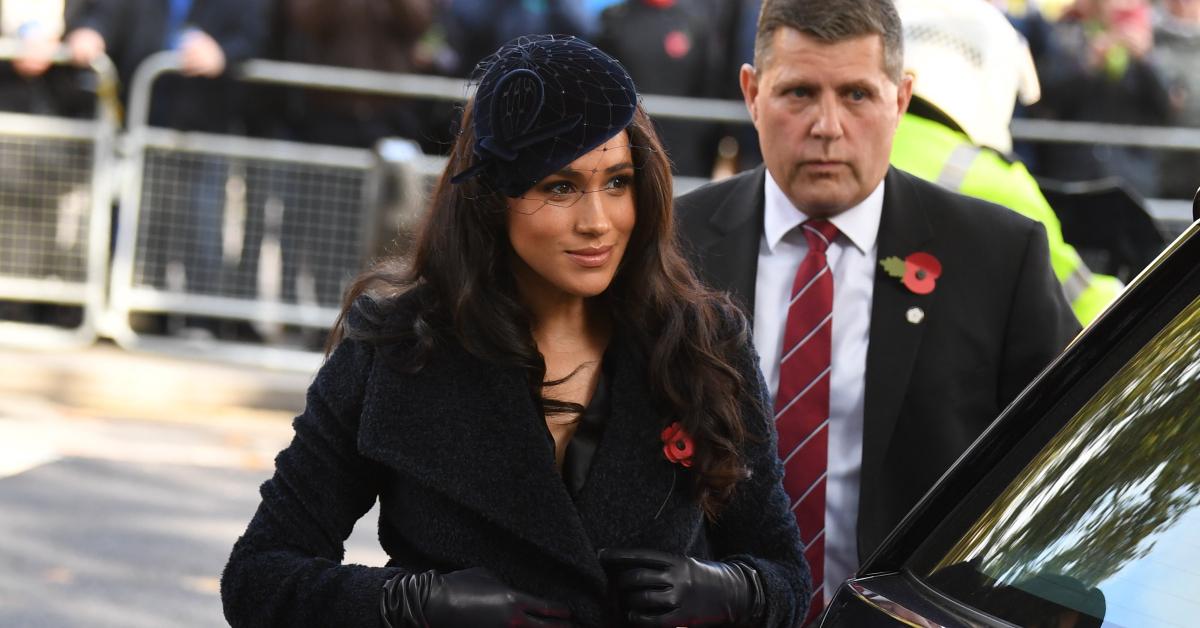 Ever since Meghan Markle stepped into Prince Harry's life, the royal family was never a big fan of her — something the TV star caught onto.
Article continues below advertisement
"It was clear that Meghan had ruffled feathers in the family and that they felt she and Harry were very difficult to deal with," Andrew Morton wrote in an updated version of Meghan: A Hollywood Princess. "For her part, Meghan found some of its members – not the Queen or Prince Philip – unfriendly and jealous.
"At a personal level, then, their departure from Britain was quietly welcomed by some in the Windsor family and their courtiers, but on an institutional level it was a heavy blow," he continued.
Article continues below advertisement
Morton also claimed that the brunette beauty found the "institution slow, repetitive and, quite frankly, unimaginative."
"Her own endeavors, particularly the Grenfell cookbook and the capsule collection she had overseen for Smart Works, were the type of projects she wanted to work on – and they could take place outside the royal world," Morton noted.
Article continues below advertisement
"I just didn't see a solution, I don't understand how all of this is being churned out – again, I wasn't seeing it, but it's worse when you see it through your mom, friends," she admitted. "It was all happening because I was breathing. Look, I was really ashamed to say it at the time and ashamed to have to admit to Harry especially because I know how much loss he's suffered, but I knew that if I didn't say it, that I would do it and I just didn't – I didn't want to be alive anymore."
Article continues below advertisement
"That was a very clear and real and frightening constant thought. I remember how he just cradled me. I went to the institution and I said that I needed to go somewhere to get help, I had never felt this way before, I was told it wouldn't be good for the institution," she said, clarifying the institution is a group of several people.
Meghan tried to face her issues, but no one was there for her.
Article continues below advertisement
"So, I went to HR and I said, 'I need help,' because at my old job, there was a union and they would protect me. I remember this conversation like it was yesterday because they said my heart goes out to you because I see how bad it is, but there's nothing we can do to protect you because you're not a paid part of the institution. I am concerned for my mental well-being, it's terrible but nothing was ever done, so we had to find a solution."
Ultimately, the two decided to move to California, where they now reside with their two kids, Archie and Lilibet.