Meghan Markle & Prince Harry's Leaks 'Remain A Problem,' Royal Family Thought The Oprah Interview 'Was It,' Author Claims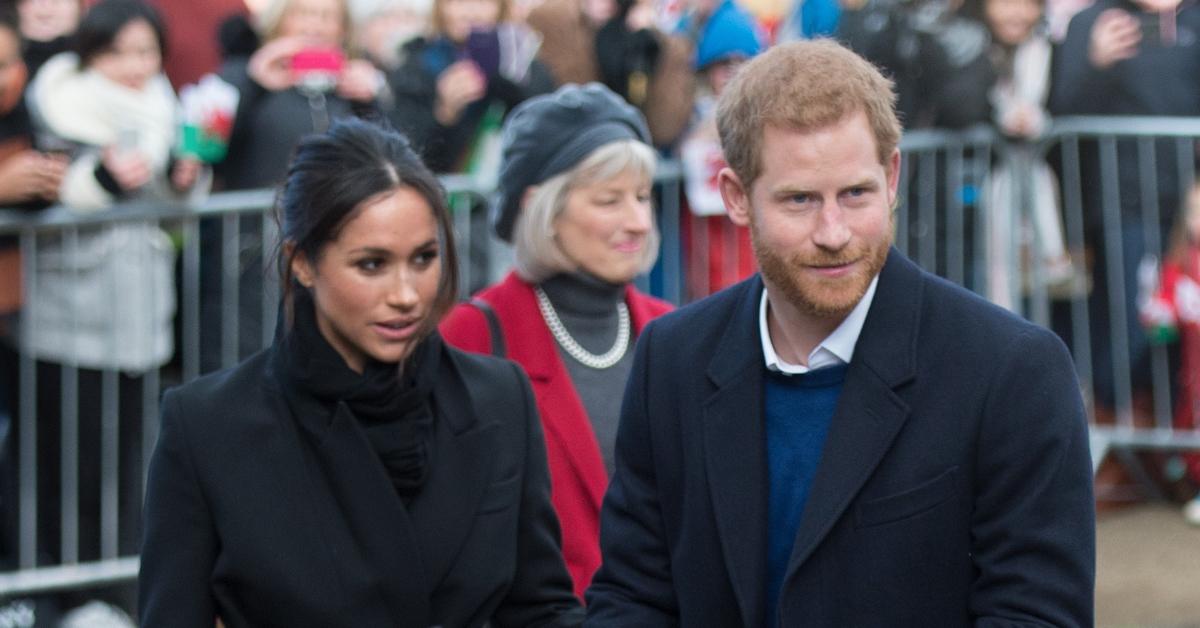 Article continues below advertisement
In March, the couple aired out their dirty laundry on television, and now it seems like the royal family is hesitant to tell them things in private again.
"You just showed Gayle King, their friend, talking on television," historian Robert Lacey — who just released a new book, Battle of Brothers: William, Harry and the Inside Story of a Family in Tumult — said on Good Morning Britain, referring to when King revealed she had spoken to Meghan and Harry after their tell-air aired.
Article continues below advertisement
He continued, "I think the feeling was when it came to the Oprah interview, that — ghastly though it was with all these family revelations being aired — that was it, and that was a sort of fresh start, and then suddenly the family discover that, well actually, their friend Gayle King has more to say, then Oprah says some more, and the feeling was, you can't have a serious family negotiation if it's going to be talked about on American television the day afterwards. This remains a problem."
Article continues below advertisement
During the interview with Winfrey, Meghan claimed that someone in the royal family had "concerns" over Archie's skin color and that when she dealing with mental health issues, the palace denied getting her help.
Article continues below advertisement
"He did not share the identity with me but he wanted to make sure I knew, and if I had an opportunity to share it, that it was not his grandmother or grandfather that were part of those conversations," she said. "He did not tell me who was a part of those conversations."
Article continues below advertisement
Then, King revealed that Harry had spoken to his brother and father since the interview aired, but their talks were "unproductive."
Article continues below advertisement
"I don't think William trusts Harry anymore and he is always worried that anything he says will end up in the press in two or three days' time," Phil Dampier said. "That's what he is worried about, and he needs to be cautious of what he can actually say to him."