Piers Morgan Says Meghan Markle & Prince Harry's Oprah Interview Was Full Of 'Downright Lies' In New '60 Minutes Australia' Clip — Watch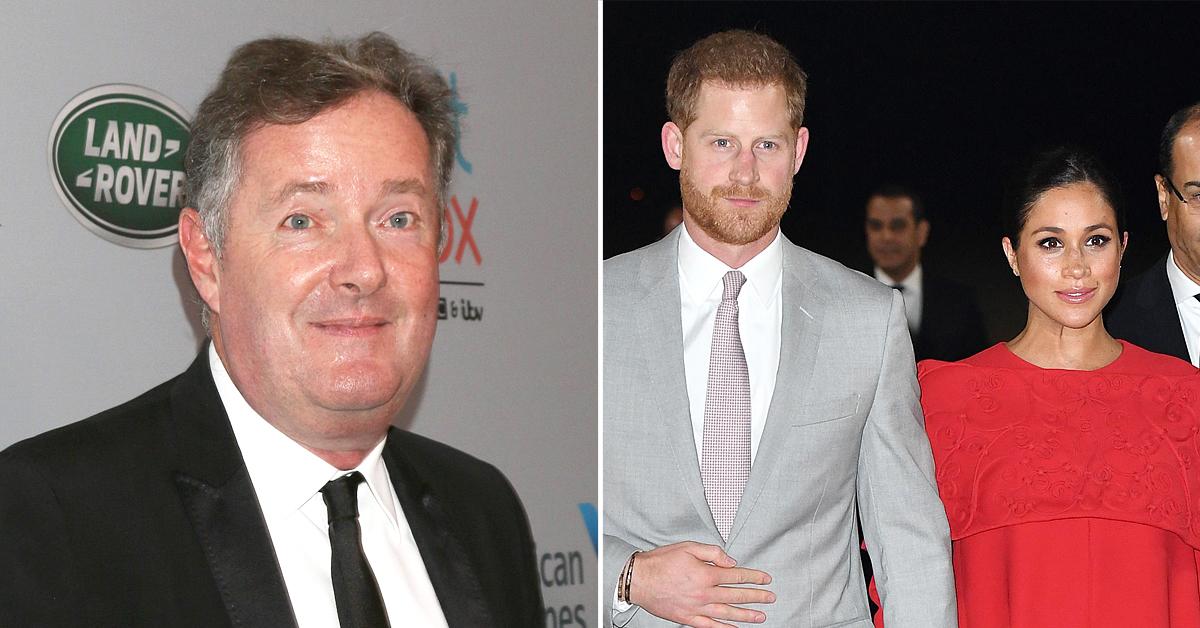 Piers Morgan just can't stop bashing Meghan Markle and Prince Harry. In a new clip for 60 Minutes Australia, the journalist didn't hold back when speaking about the couple.
Article continues below advertisement
"There were downright lies, that would make the Archbishop of Canterbury a criminal," he said of the pair's Oprah Winfrey interview, which aired in March.
Morgan, who quit Good Morning Britain earlier this year, claimed that "Meghan Markle had personally complained to the boss of my company. Freedom of speech is more important than actually the Meghan Markle debacle."
Article continues below advertisement
"Who are these 'woke' people?" Morgan added. "Marching around like they're Kim Jong-un with a dash of Vladimir Putin."
Article continues below advertisement
This is hardly the first time Morgan has shared his thoughts on Megan and Harry, and it seems like fans are tired of his commentary. One person wrote, "He's actually insane," while another added, "He's got a disturbing obsession with this couple. If he wasn't masquerading as a journalist, I wouldn't be surprised if the police paid him a visit. Shameful that some media outlets continue to indulge him."
Article continues below advertisement
A third user added, "He's obviously got such a boring life, that's why he sticks his nose into the royals life."
Earlier this week, Morgan declared that since Meghan and Harry are no longer part of the royal family, they shouldn't be using their titles going forward.
Article continues below advertisement
"I think they should be stripped of their titles because they're trashing the institution and causing a lot of damage in the Commonwealth where a lot of the countries are believing this racism crap," the TV star said. "They've become the world's biggest victims in the middle of a pandemic. It's pathetic. Harry needs to grow up."
Morgan added, "[Harry] behaves like he's the only person who's ever suffered grief in his life. He's not. My father died when I was one, and I don't talk about that for personal gain, or make money out if it."