Meghan Markle Shares She Is 'Feeling Much Better' Months After She Admitted She Grappled With Suicidal Thoughts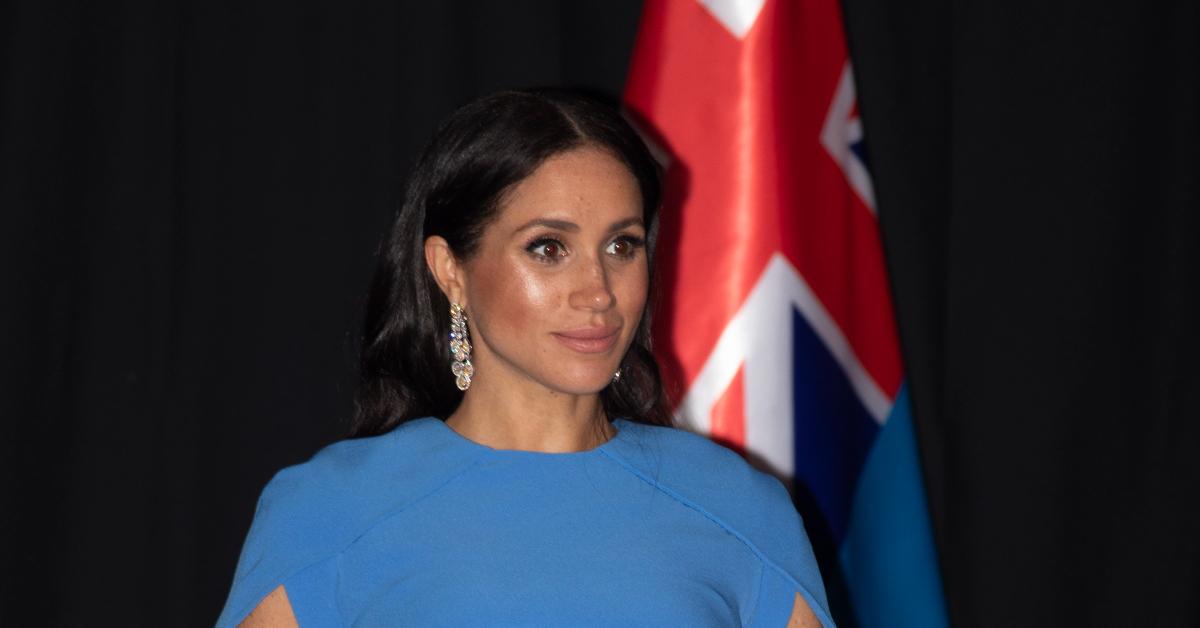 Months after Meghan Markle admitted she grappled with suicidal thoughts, she seems to be much happier these days.
Article continues below advertisement
While talking to host Andrew Ross Sorkin at The New York Times DealBook Online Summit on November 9, he said there was a "moment when a lot of the world" was concerned about her mental health.
Article continues below advertisement
The two also chatted about how the media can take things out of context. "I've read great things about you as a boss, and if you read the tabloids, you can read all sorts of crazy things about being a boss," he said.
Article continues below advertisement
"Well, firstly I would urge you not to read tabloids, because I don't think that's healthy for anyone," she stated. "Hopefully, one day they come with a warning label like cigarettes do. Like, 'This is toxic for your mental health.'"
"I think there is really legitimate media but at the moment, you see in many ways social media feeding into that so it becomes a race to the bottom," she continued. "This clickbait culture has made it so that something that's salacious is more interesting and gets more pickup and can be monetized, so that ends up being the thing that feeds the entire environment of the media."
Article continues below advertisement
In March, the TV star made a serious statement while talking to Oprah Winfrey about her life as a member of the royal family.
"I just didn't see a solution, I don't understand how all of this is being churned out – again, I wasn't seeing it, but it's worse when you see it through your mom, friends," she said. "It was all happening because I was breathing. Look, I was really ashamed to say it at the time and ashamed to have to admit to [Prince] Harry especially because I know how much loss he's suffered, but I knew that if I didn't say it, that I would do it and I just didn't – I didn't want to be alive anymore."
Article continues below advertisement
"That was a very clear and real and frightening constant thought. I remember how he just cradled me. I went to the institution and I said that I needed to go somewhere to get help, I had never felt this way before, I was told it wouldn't be good for the institution," she said, clarifying the institution is a group of several people.
Article continues below advertisement
After trying to reason with people at the palace, she and Harry decided it was best to move out of the U.K.
"I went to one of the most senior people to get help, and I shared this because there are so many people who are afraid to voice that they need help and I know personally to not just voice it but to be told no," she said. "So, I went to HR and I said, 'I need help,' because at my old job, there was a union and they would protect me. I remember this conversation like it was yesterday because they said, 'My heart goes out to you because I see how bad it is, but there's nothing we can do to protect you because you're not a paid part of the institution.' I am concerned for my mental well-being, it's terrible but nothing was ever done, so we had to find a solution."